Pulse Cinemas has announced that from this Spring world renown audio brand Alcons Audio will join the company's line-up.
Since its foundation in the Netherlands in 2002 by experienced audio expert Tom Back, Alcons Audio has built a reputation as one of the leaders in permanent and touring audio for the commercial and residential markets.
A reference portfolio of customers that includes Alan Parsons, Alison Krauss, Google/YouTube, Red Bull Hangar 7 in Austria, VUE cinemas, Hamilton the musical (Broadway), Elbphilharmonie symphonic hall Hamburg, Tina, The Tina Turner Musical (West-End), Levels Audio studios (Hollywood), Walt Disney and Martin Garrix's STMPD recording studio in Amsterdam underline the wide range of high-end audio solutions Alcons provides.
Gathering a team of audio experts, the maker has expanded over its 17 years of existence with bases now in its home country of the Netherlands, as well as Germany and the USA, besides an expanding global dealer networks (Pro-Ribbon Partners).
Tom explains that the company's philosophy has always been to deliver audio evolution, not revolution. Bringing the market ideas that build on proven concepts and performance, the products offer world-class levels of sound reproduction and build quality. There is also a focus on reliable, flexible and 'smart' solutions.
Building its reputation in the pro audio world, Alcons Audio noticed that some of its smaller pro-cinema products were beginning to be used in the residential market, so decided it should make a dedicated range for precisely that purpose, the CRMS-series or Cinema Reference Monitor Systems.
Key here is that the residential products enjoy the same advanced technology that has made the company such a big noise in the commercial space. Tom also underlines that with just three shareholders fully involved in driving the company every day and no involvement from venture capital, the company is in complete control of its destiny allowing it to stay true to its philosophy.
All Alcons Audio speakers and amplifiers/processors are developed and manufactured in house, the approach combines traditional craftsmanship (the company has its own wood shop building the cabinets, as well as electronics and pro-ribbon transducer departments) with the latest technologies, materials and production processes.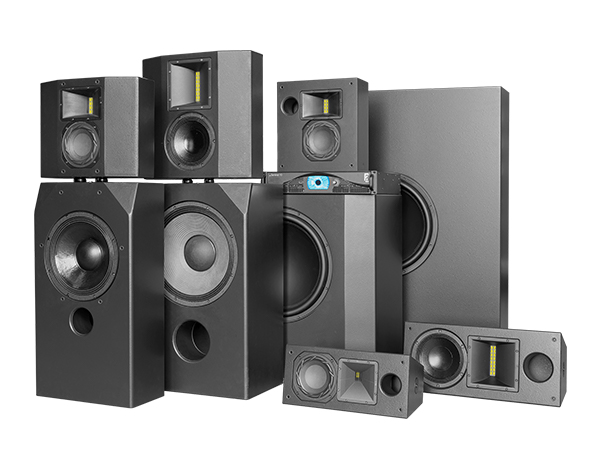 So why choose Alcons Audio?
Tom explains that the company asked itself this question even before the company was properly founded. Never wanting to create just a range of also ran products, Tom says, "Nowadays, it is easy to buy components like transducers, filters and cabinets, download acoustic designs, rebadge DSP's and amplifiers with your brand, put it all together and sell it. But this is not advancing the art of sound reproduction. It takes a lot more to reinforce today's high-resolution media or an artist's performance without compromise!"
Tom continues: "The aim is to offer a 'fully intuitive linear responding tool system' and by that we mean systems that perform exactly how you expect them to do in terms of coverage and acoustical performance. Promising the highest level of performance and reliability like we do is a big responsibility, but believe me nobody in this industry takes their promise to deliver more seriously. Instead of making bold marketing claims, we let our products do the talking!
"A good analogy is being able to guarantee a consistent and repeatable driving experience from a high-performance car. To get there, you need synergy and control across everything that you do. Having total autonomy over our product creation and manufacturing does that for us. We have the highest performance technology in house to get us there; electro acoustics, transducers, processing, amplification and application software."
Great products do not create themselves of course and Alcons Audio has a strong R&D department to leverage a combination of extensive knowledge in the design of transducers, acoustics and systems, as well a high-level of skill in DSP and amplifier technologies, plus the creative minds to transform this know-how into benchmark setting sound system performance.
This 'powerhouse of development' means the company claims to have redefined what is possible in the world of audio. Alcons' aim is always to deliver the most accurate audio reproduction available, with no colouration or distortion to the input, for any size audience, in any application. If the Alcons Audio philosophy could be boiled down to one statement it would be, 'What comes out must be exactly the same as what goes in', but when the company started it was felt existing technologies were not sufficient, so new ones were created.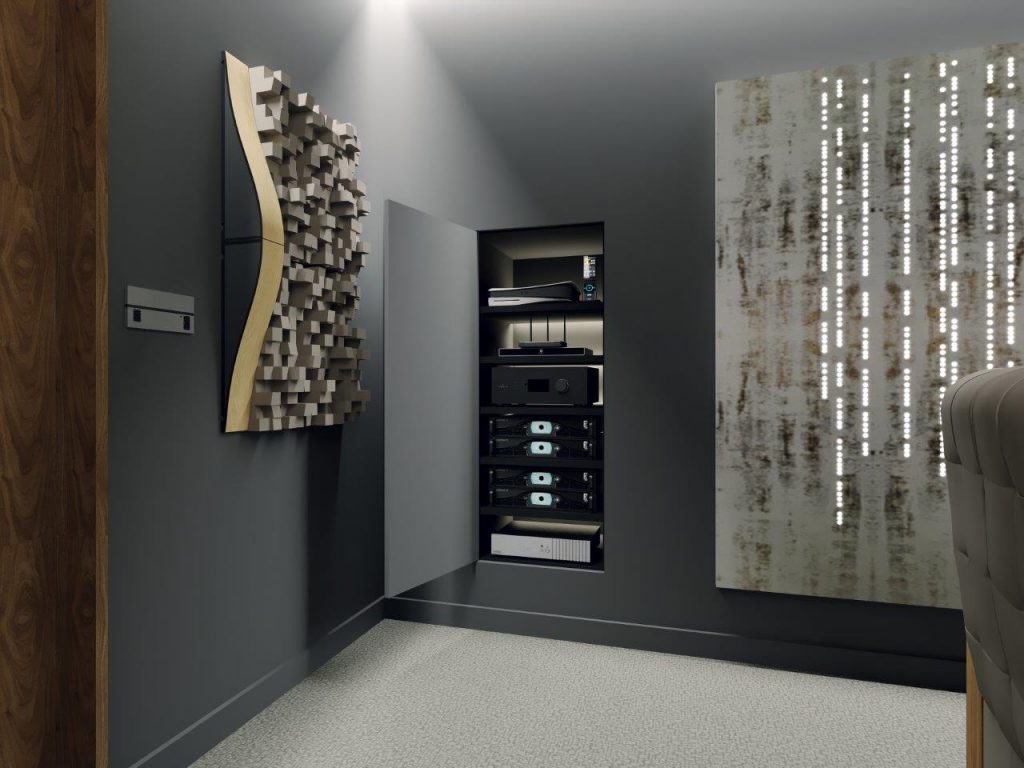 Audio evolution
Perhaps the greatest expression of the company's evolutionary approach to high-quality sound is the development of the multiple-patented pro-ribbon transducer technology for high output mid and high frequencies.
Ribbon tech gained popularity in the pro world many years ago because of the fast transient response and accurate reproduction. The low weight of the diaphragm creates a transient response with extraordinary clarity and intelligibility.
However, achievable output and durability are always big issues in pro-audio. Even in residential audio, with high definition, non-compressed audio, traditional ribbon tweeters cannot deliver the required dynamic output.
Based on Philips' Isophase Hi-Fi tweeter technology from the mid-eighties, Philip 'Dr. Phil' de Haan, sr, R&D engineer and 30+ year veteran in pro-ribbon technology, researched and designed a new generation of mid-high frequency transducers, combining the accuracy of ribbon technology with the dynamic output capabilities of pro-audio transducers. Philip is the initiator of a range of significant patents and to many can be regarded as the father of modern high-output pro-ribbon transducer technology. This is the technology that takes Alcons Audio says take it to the next level.
Besides a 1:15 dynamic power handling ratio, the Alcons pro-ribbon drivers also feature extremely low distortion, only 1/10th of the Total Harmonic Distortion (THD) of compression or dome drivers says the maker.
The Alcons drivers also do not demonstrate a 'compression threshold', they maintain the same tonal balance at all pressure levels, particularly suited for ultimate intelligibility even in low level scenes and passages. Another advantage of Alcons pro ribbon technology is the patented constant horizontal coverage and the patent-pending vertical coverage, up to and beyond 20 kHz. which is important for perfect holographic imaging with a seamless blending in stereo or multi-channel audio.
Another Alcons Audio watch word is longevity, the company is very proud of the length of service its products will deliver. Tom explains, "Being active in the professional audio market means your systems need to have the highest reliability as artist's and engineer's reputations rely on it, each speaker design needs to pass a 1000-hour durability test. In combination, the speaker-specific processing in our Amplified Loudspeaker Controllers guarantees absolute maximum performance with utmost reliability.
"A question we are often asked is what the failure rate is on our pro ribbon drivers. We are proud that we can say that it is zero, yes, zero. The system is that well made. People to tend to think of 'ribbon' technology as not very robust, but with our pro-ribbon technology it's actually the total opposite, it's extremely reliable."
"For the first time ever, the exact same high-definition reference transducer technology can be used from a two-seat studio or home-theatre, a 20-seat screening room, to a 200 seat cinema, 2000 seat Broadway show up to a 20.000 seat and beyond stadium hard-rock concert, Alcons Audio calls that 'Hi-Fi at concert sound dynamics'."
With a pedigree like this, Pulse Cinemas says it jumped at the chance to work with Alcons Audio.
The company's Technical Director, Kapes Patel, explains, "I first heard Alcons Audio two years ago at ISE. All the demo space had was a thick curtain to divide it off from the rest of the show floor, but it still sounded amazingly engaging. Last year we were formally introduced to Tom and the team via another of our brands StormAudio as the two companies had an existing relationship. Discussions began then and we are thrilled to have secured Alcons Audio for the next phase of the Pulse Cinemas story. With Alcons you really can bring the performance of the very best commercial cinemas into the home, it's the only brand with the pedigree and the technology to deliver that level of performance."
Kapes adds "Work has already begun upgrading our main cinema which will include a full complement of Alcons Audio speakers and the company's Sentinel amplified loudspeaker controllers too. We hope to have all the work finished by the end of February, we know customers old and new are going to very impressed."
The full line up of Alcons Audio CRMS-series (Cinema Reference Monitor Systems) will be available from Pulse Cinemas this spring, the company will release more information on the products themselves in the near future.
Left to right. Phil (Dr.Phil) de Haan (head R&D)-Tom Back, Managing Director-Maurice Laarhoven, Financial Director