Klipsch is pleased to announce the UK release of The Nines and The Sevens.
These two new high-resolution powered monitors join Klipsch's award-winning line-up of Heritage Wireless series of speakers, which already includes The Fives. Incorporating true craftsmanship – luxury materials, such as real wood veneer and tactile metal switches and knobs – with true entertainment, the Klipsch Heritage Wireless series of powered audio systems blend the acoustics and classic design legacy of Paul W. Klipsch with the latest technologies available today, says the maker.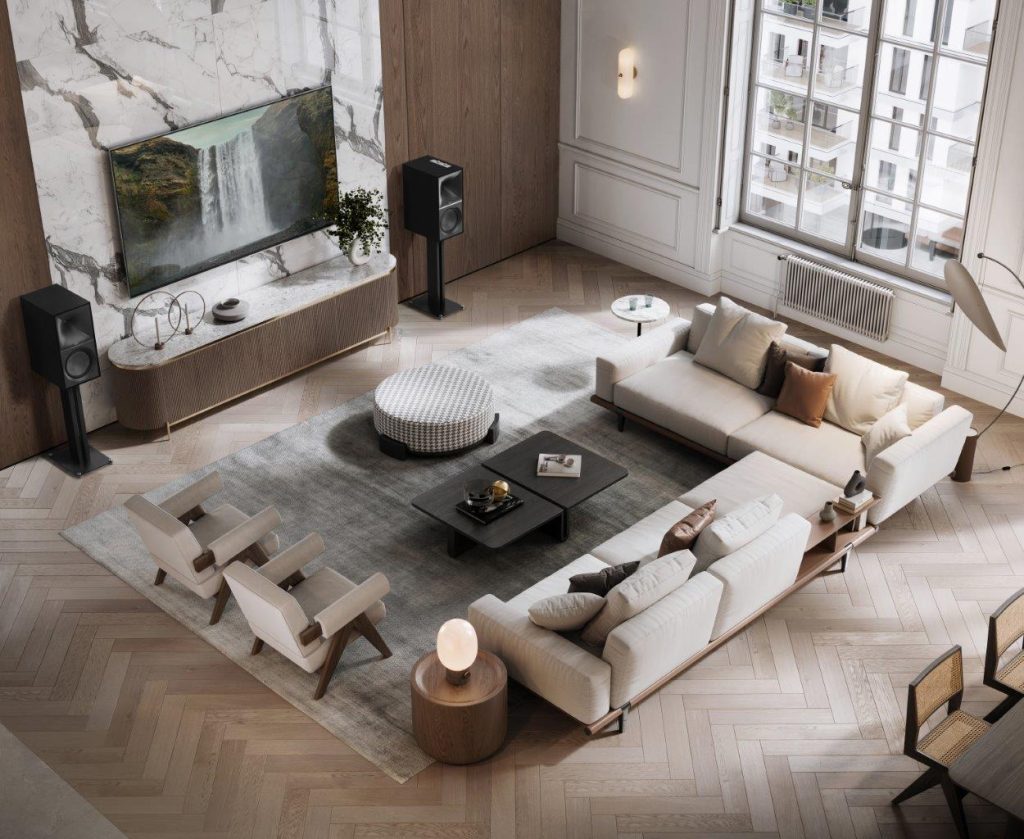 Klipsch The Nines and The Sevens powered monitors have been built to deliver room-filling sound with minimum space required, thanks to a built-in amplifier that is custom-engineered to maximise output and sound quality. The maker says the speakers are extremely versatile, easy to set up and use and connect to virtually everything including TVs via HDMI-ARC. They include an integrated phono pre-amp, Bluetooth wireless technology, digital optical, analogue RCA, USB inputs and a subwoofer output. The bi-amping design improves clarity and output, and the powered monitors feature a 192kHz / 24-bit decoding for high-quality reproduction of high-resolution audio tracks.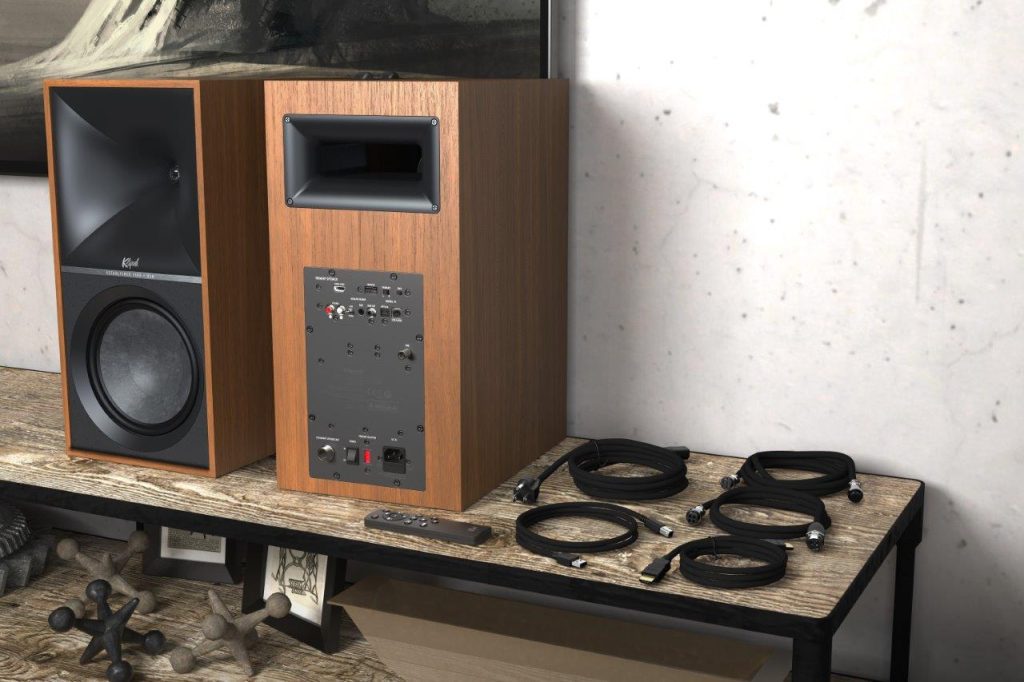 Klipsch The Nines and The Sevens feature 1in titanium 1in titanium tweeters on Tractrix horns. Larger in size and output, The Nines, with 240W total system power, employ an all-new 8in long-throw high excursion composite cone woofer, while mid-sized The Sevens, with 200W total system power, use a 6.5in long-throw woofer for room-filling sound and enhanced bass. The speakers are available in Walnut and Black veneer.
Klipsch The Nines and The Sevens powered monitors are compatible with the Klipsch Connect App, allowing users to customise EQ and subwoofer volume settings, dynamic bass, night listening mode, over-the-air firmware upgrades and a digital quick-start guide. Klipsch The Nines (£1,849.00) will be available Q1 2023, and The Sevens (£1,499.00) are also due during Q1 2023