Adding high-quality Sonos sound to a TV setup couldn't be easier, says Flexson, thanks to its range of TV mounts and stands. Whether positioning a Beam under an existing wall-mounted TV, or kitting out a room with a new TV and Playbase setup, Flexson argues it has the perfect solution.
The Flexson Cantilever Mount options, the first accommodating a TV and Sonos Beam or the larger mount capable of holding either Sonos Beam or Sonos Playbar (£149.99 and £299.99 respectively), are designed for combining audio and visual into one sleek, unified pairing, says the maker. Flexson says this mount is ideal for any positioning, especially in awkward corners, swivelling up to 180°, depending on TV size. If a simple, super-slim fitting is desired, the Flexson Flat to Wall Mount for TV and Sonos Playbar (SRP £149.99) is billed as a great solution for mounting both a TV and Sonos Playbar into an integrated wall installation.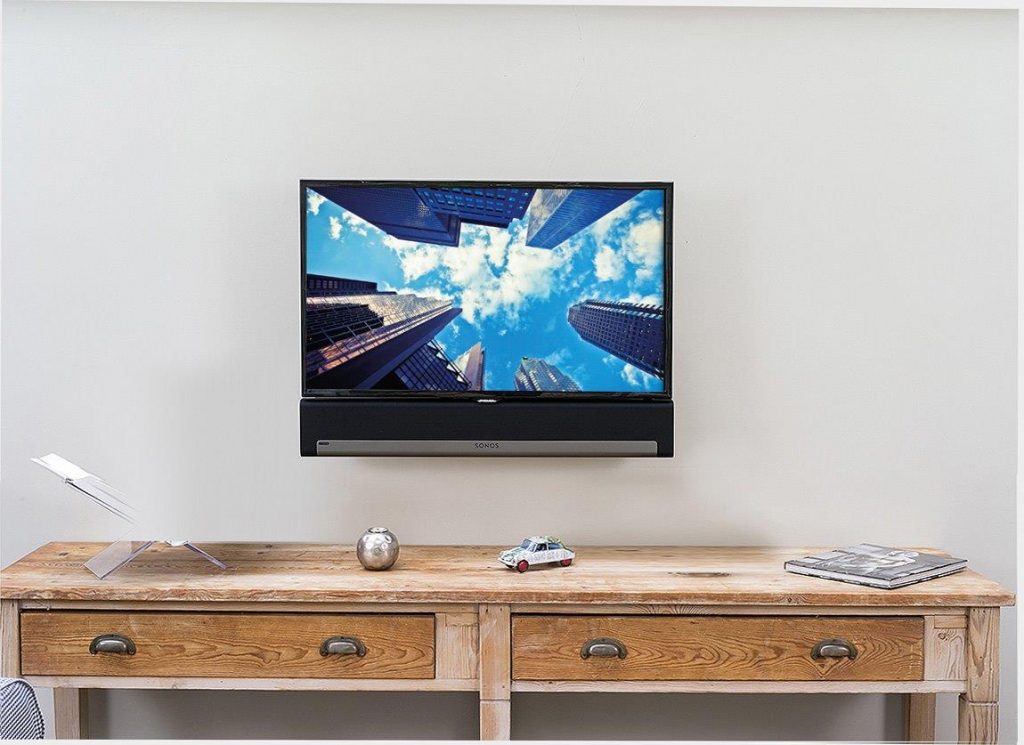 Flexson also has solutions for adding a Sonos Beam or Playbar to an existing wall-mounted TV. With the Flexson TV Mount Attachment for Sonos Beam or the TV Mount Attachment for Sonos Playbar (retailing at £79.99 and £89.99 respectively), either Sonos product can be quickly and neatly attached to an existing mount. Designed to work with full-motion mounts, Flexson allows the audio and visual to move in unison.
Alternatively, Flexson offers an Adjustable Wall Mount for Sonos Beam (SRP £89.99), providing tilt of 180° (90 up and 90 down), as well as Wall Mounts for both Sonos Beam (£49) and Sonos Playbar (£29). These offerings are a good solution for positioning a Sonos soundbar below an existing flat-to-wall mounted TV.
Wall-mounting an AV system isn't an option for everyone, but with Flexson, the preferred TV and Sonos combination can be perfectly integrated. Both the Flexson Adjustable TV Stand for Sonos Beam (SRP £199.99) and the Adjustable TV Stand for Sonos Playbase (SRP £229.99) position the respective soundbars below the screen. A variety of adjustment options allow the height and swivel of the screen to be adjusted, meaning an integration unit, without the risk of picture ever being blocked.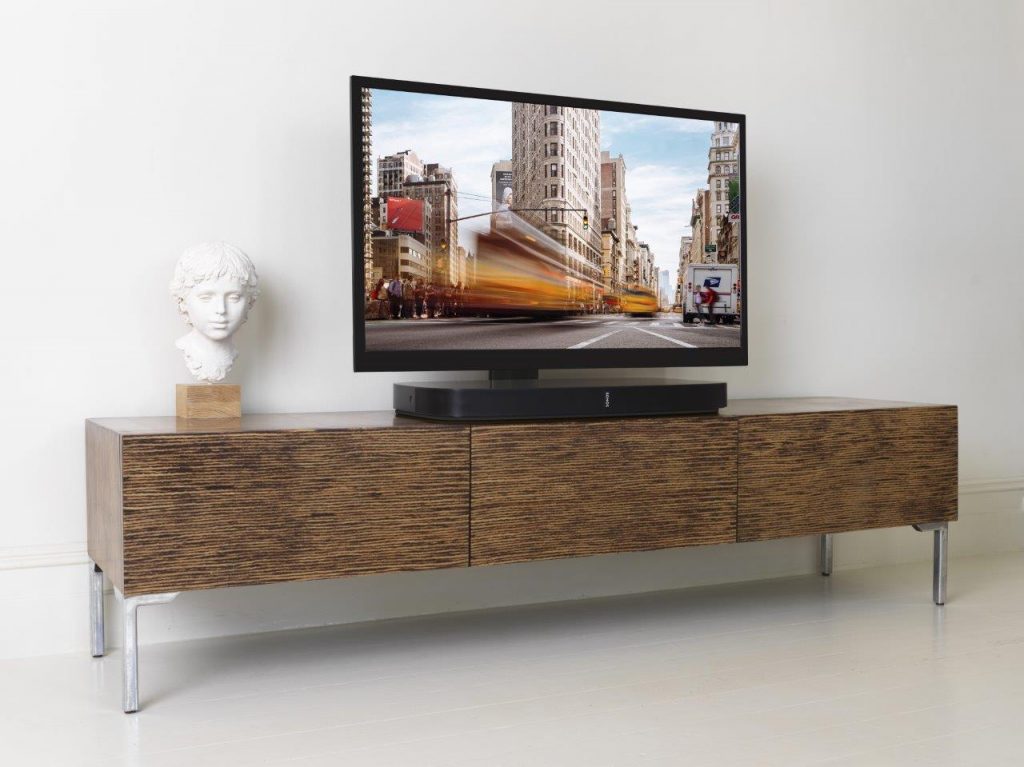 Flexson's Adjustable TV Stands are equipped with cable management to keep installations as sleek and clutter-free as possible. Meanwhile, the Flexson TV Stand for Sonos Playbar (£99.99) positions the TV atop the stand, whilst the Playbar slides into place below – conveniently positioning the Playbar below the TV for a unified AV experience.
Flexson says it offers a TV solution for almost any situation, whether integrating into an existing setup or starting anew with the latest big-screen TV. The full Flexson range includes solutions for all Sonos products, including wall mounts and a variety of floor stands for the ever-popular, versatile Sonos One.