Onkyo has introduced the TX-RZ70 flagship 11.2, 140W channel, audio video receiver (AVR) to its global line of home entertainment solutions for movies, gaming and music reproduction.
Onkyo says it has packed the TX-RZ70 with the most advanced immersive audio technologies, breaking new ground to deliver the ultimate home entertainment experiences.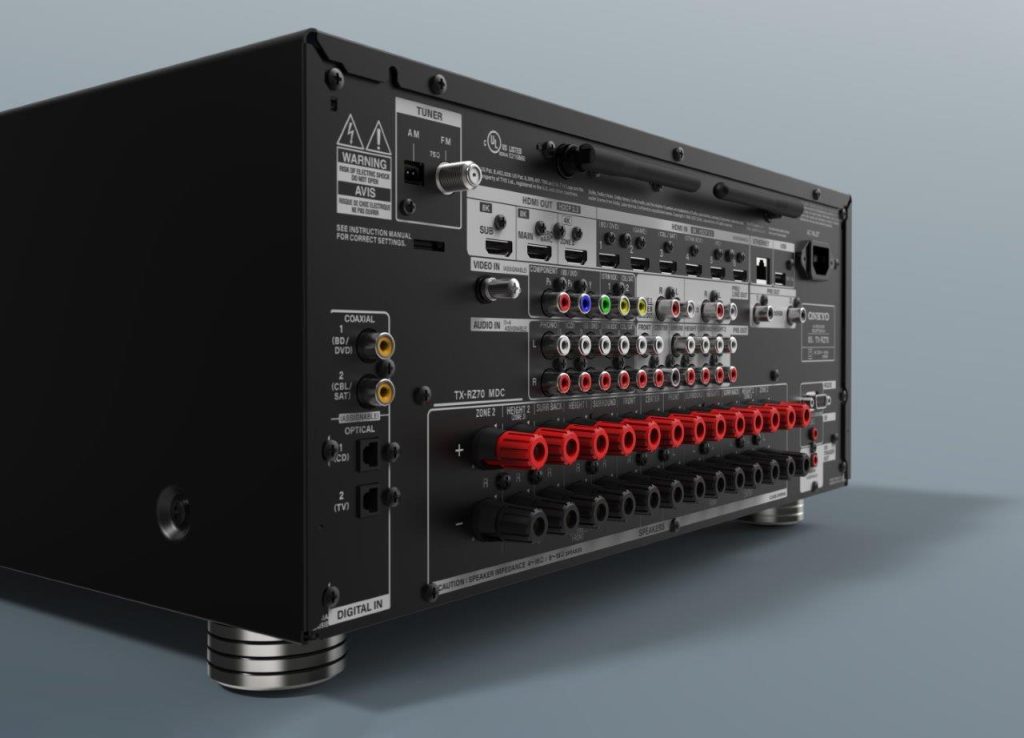 HDMI 2.1, 8K/4K resolution and 40GPS speeds come standard with the TX-RX70, with full bandwidth functionality for fast refresh to keep up with the newest gaming consoles. Premium 32-bit ESS Sabre DACs provide dynamic and ultra-low distortion, while the included Dirac Live Room Correction Full Bandwidth system develops the best sound for a room's layout. Optional user upgrades are available for Dirac Live Bass Control, which uses machine learning and AI to quickly determine ideal settings for any layout.
The Onkyo TX-RZ70 AVR includes advanced music streaming and connectivity, and works with smart home assistants like Alexa, Hey Google, and Siri. Roon Ready certification puts users' entire high-resolution music libraries at their fingertips (available with a firmware update in September 2023). The whole home entertainment experience can be aligned with this state-of-the-art technology and fuelled by studio-grade processing, Bluetooth transmitter with aptX for sharing audio to Bluetooth headphones. This new model joins the award-winning Onkyo AVRs, featuring THX Certification, Klipsch Optimised Mode for peak performance with compatible Hi-Fi speakersand IMAX Enhanced for clearer, brighter video and immersive audio.
Premium Audio Company (PAC) purchased the Onkyo brand in 2021. It has been important for the company to retain and embrace the engineers' expertise and decades of institutional knowledge at its Technology Center in Osaka. "The flagship TX-RZ70 AVR is one of the first projects our PAC product development team has worked on with the existing Onkyo engineering team and represents a new standard of performance in its class," explains Rob Standley, SVP of Global Brands – Elite, Pioneer, Integra and Onkyo.
The Onkyo TX-RZ70 AVR (SRP £3,099 / €3299) will be available in Spring 2023 through authorised retailers. Henley Audio distributes Onkyo AVRs in the UK.