Loewe Technology has launched the new, compact OLED bild v.48.
The maker says the new model combines class-leading picture quality, timeless design and a compact size to fit smaller spaces. The bild v.48 is suited for those seeking a smaller-screened monitor with an affinity for design, and without compromising on quality.
The Loewe bild v.48is equipped with the SL5 chassis with dual channel and dual multi-tuner, SX8 Quad Core processor and a high-quality 4K OLED panel of the latest generation. HDR10 and HLG ensure maximum contrast range, and a soundbar equipped with six drivers delivers 80W of total music power and an immersive sound.
The award-winning Loewe bild v model series is described as combining first-class technology with Loewe's minimalist design. The latest generation of OLED panels combined with individual calibration for each set deliver a sublime picture quality.
The stereo soundbar of the Loewe bild models offers a natural, immersive experience with impressive, room-filling cinema sound and excellent speech intelligibility – even in larger rooms, says the company. This is ensured by 80W of total music power, a closed bass reflex box and six drivers. With Mimi Sound Personalisation, the sound can be adjusted to the viewer's individual preferences that guarantees auditory enjoyment and optimises hearing health.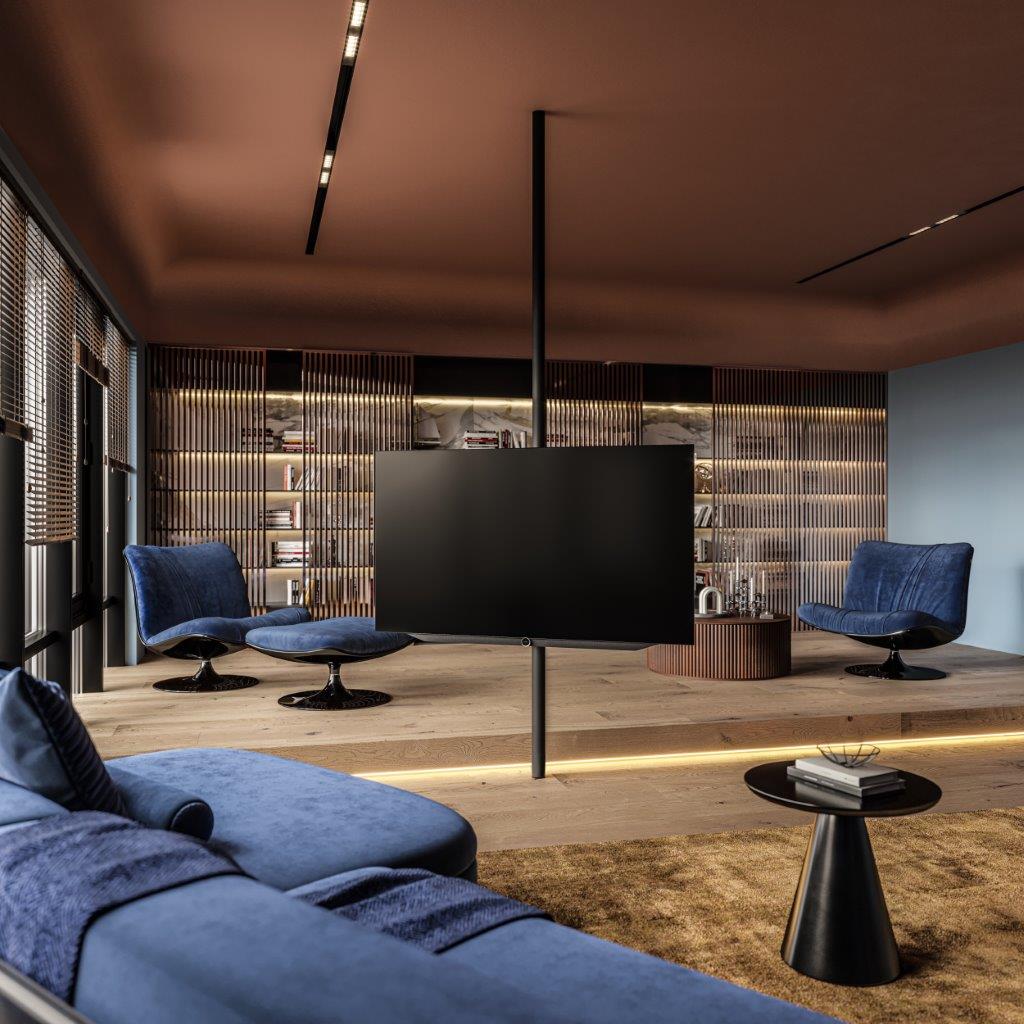 The interplay of screen technology, audio and comprehensive customisability makes the bild van elegant design classic that enhances every living space claims Loewe. The device is equipped with a solid and rotatable Loewe table stand, while the floor-standing Loewe floor2ceiling stand, floor stand flex and floor stand universal are available as accessories. In addition, the compact bild v.48can also be combined with the elegant chrome-plated Loewe floor stand c.
The Loewe bild v.48is available now at an end user price of £2299.