McIntosh is pleased to announce that its MX100 A/V Processor has implemented Simple Device Discovery Protocol (SDDP) and has received a Connects with Control4 Certification from Control4.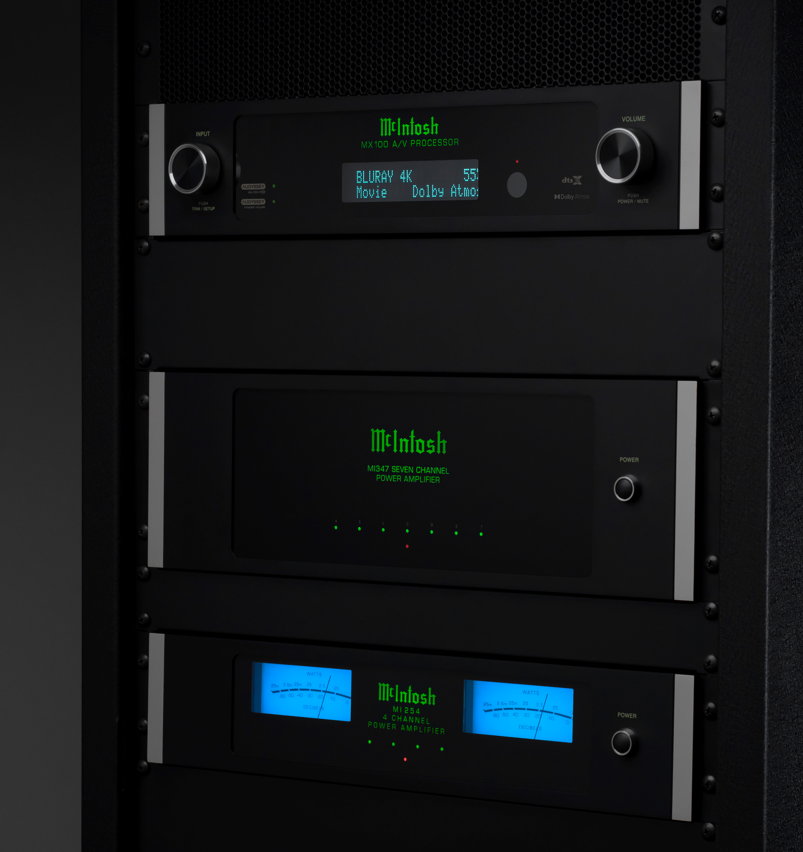 Products embedded with SDDP are automatically discoverable by the Control4 platform for easy integration into automated systems. Integrators benefit from SDDP in the MX100 A/V Processor in many ways, from reduced installation complexity, configuration time, and costs in Control4 projects, making it a seamless addition for media room and audio systems.
Audio is a key part of the Control4 experience, with native support for most streaming services, and high-resolution audio. With Control4 OS 3, all of the devices in a media room, home cinema, or whole home including audio components, speakers, and services are united for simple control from touchscreens, remotes, keypads the Control4 app, and more.
"We're delighted to add the Connects with Control4 Certification to the already custom-install friendly MX100," says McIntosh President and CEO Charlie Randall. "Many of our other A/V Processors have received Control4 Certification and dealers, installers, and customers have been happy with how easy they can integrate into Control4 automation systems. We're excited to bring this user experience enhancement to the MX100."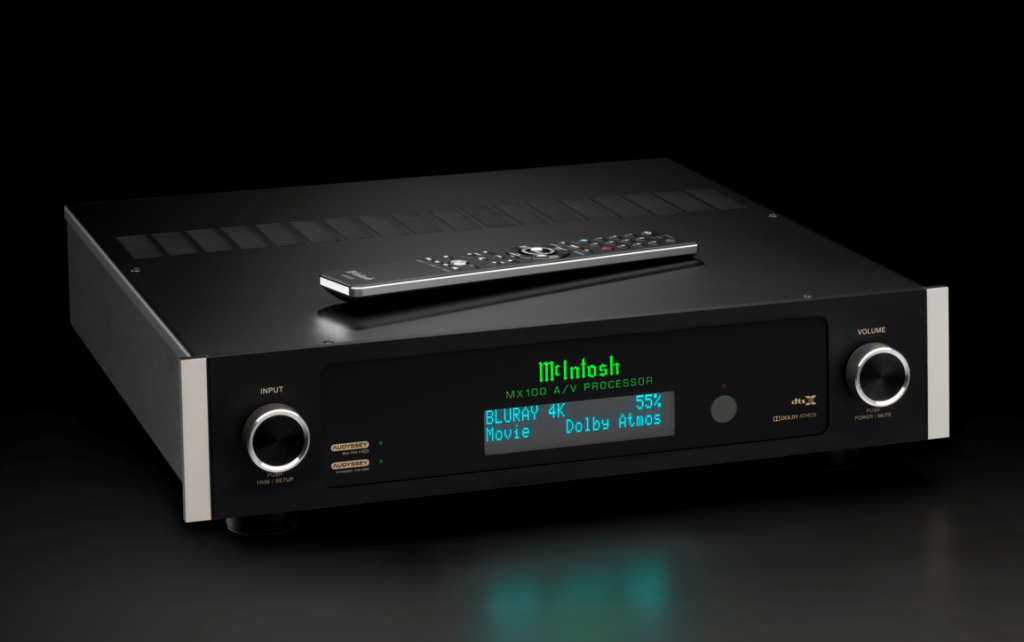 "With SDDP, Control4 customers who choose the McIntosh MX100 A/V Processor benefit from faster installation times and a seamless control experience in their entertainment systems," comments Noel Gouff, Vice President of Business Development, Snap One. "The processor adds to over 7,500 products in our SDDP ecosystem, enabling a greater product choice, smooth installation, and seamless integration."
The MX100 offers a streamlined design, giving users all they need to enjoy all their favourite 4K and HD programming. The 11.2 channel unit is designed for modern home cinemas needing digital-only inputs and is well suited for installation in a discrete A/V equipment rack with rack-friendly 2U physical dimensions and removable rack-mounting brackets.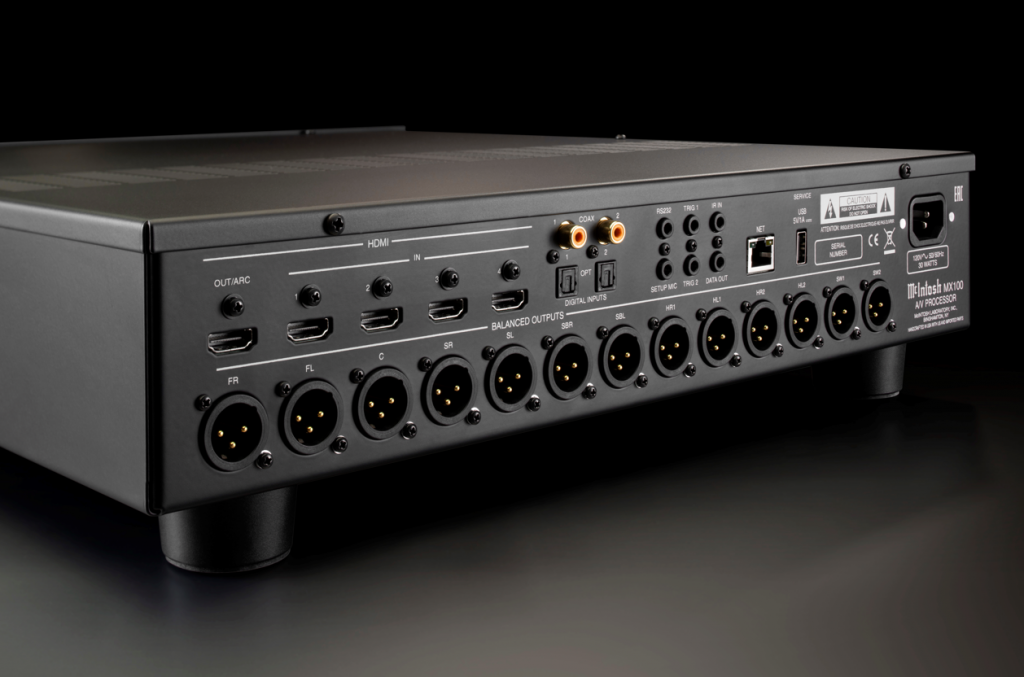 The MX100 has 4x HDMI inputs, 1x HDMI output and supports a variety of leading home cinema technologies including: Dolby Atmos and DTS:X; HDR formats Dolby Vision; HDR10 and HLG; 4:4:4 color spacing; Rec. 2020; 3D video pass-through and Enhanced Audio Return Channel (eARC).
To work with a Control4 system, the MX100 needs to be using firmware version 2.134 or higher; if it is using a lower version, then it will need to be updated by an authorised McIntosh dealer. Then the installer simply needs to add the MX100 to a Control4 system and the controller will recognise it. The correct driver will then be automatically downloaded from Control4 and the MX100 will be installed in the system.