The reinvented McIntosh Ml1 MKII loudspeaker pays homage to the brand's speaker origins with new-age improvements.
McIntosh has announced the launch of its latest speaker – ML1 MKII Loudspeaker, a new and improved version of the brand's original 1970s ML1.
The ML1 MKII is a unique loudspeaker where vintage style meets contemporary sound, explains the maker. Reborn with a similar bass response as the initial iteration but without the need of an equaliser, the ML1 MKII can be connected with amplifiers up to 600W to fill the largest of rooms. It also features wide dispersion, which allows for an equal distribution of sound throughout the listening area.
McIntosh says the external design of the ML1 MKII retains the same charm as the original ML1 with its oiled American Walnut solid wood cabinets and satin finish veneers. However, internally, it features a full modern revamp to reflect McIntosh's present-day high performance speaker technology. The ML1 MKII is a four-way speaker that uses five separate speaker drivers to produce a uniform listening area and high-quality audio.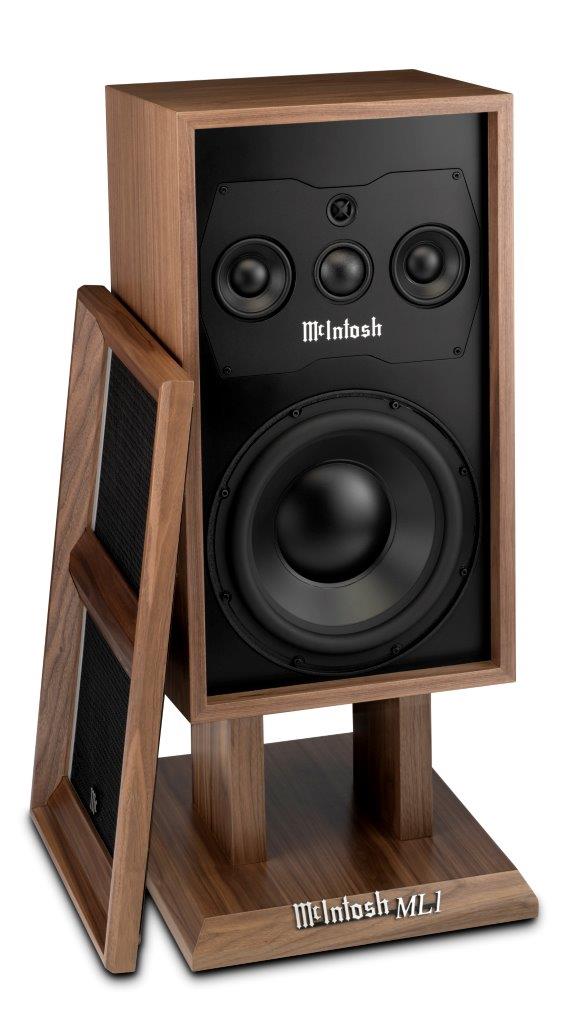 Speaker features
Woofer: one 12in woofer in a sealed enclosure with a polypropylene cone and dust cap with synthetic rubber suspension.
Lower Midrange: two 4in lower midrange drivers in a sealed sub-enclosure also with polypropylene cones and dust caps with synthetic rubber suspension.
Upper Midrange: one 2in soft dome upper midrange.
Tweeter: one 3/4inTitanium dome tweeter (the same tweeter used in our XR50 and XR100 speakers).
McIntosh President Charlie Randall, says, "While we have been making loudspeakers for over five decades, the ML1 will always be our first and holds a special place in our hearts here at McIntosh. "We're incredibly excited to showcase how far the brand has come over the more than half a century with the renewed ML1 and hope our community of listeners will enjoy listening to their favourite sounds on this classic remodel."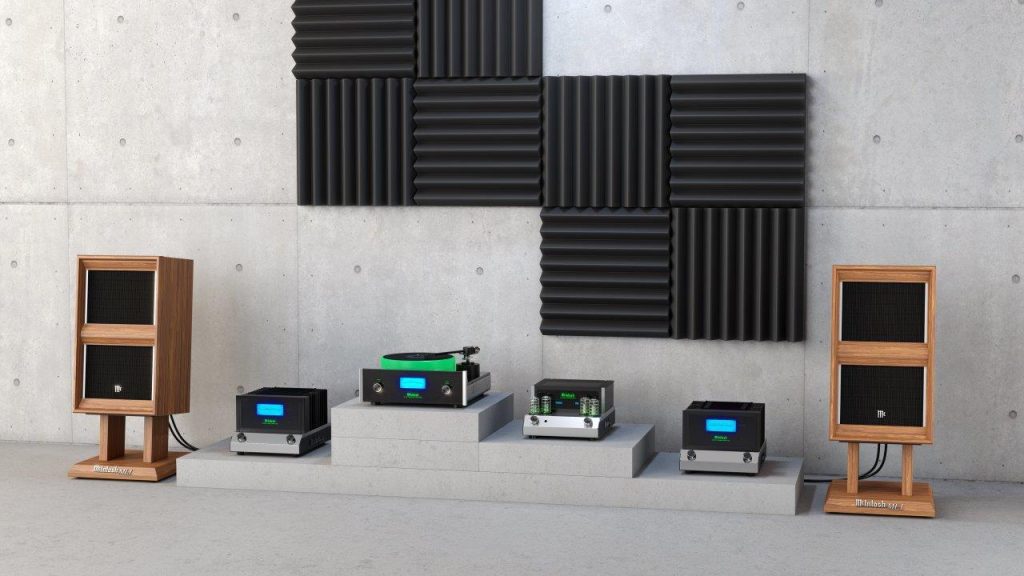 The ML1 MKII additionally includes a matching stand with a vintage die cast aluminium name badge on the base. The stand is designed to elevate and position the ML1 loudspeaker for optimum imaging and listening enjoyment. It comes with feet for use on hard floors, and spikes for use on carpet. The reimagined loudspeaker can also be set directly on the floor or placed on a sturdy piece of furniture.
The ML1 MKII will be available to Authorised McIntosh Dealers for a targeted MSRP of UK £14,000, US $12,000 and €16,000 per pair (subject to change) starting July 2023.