Palladiom is Lutron's all-new shading solution which its creator says features highly-crafted exposed hardware for the world's most exquisite homes.
This aesthetically-driven system has been designed to offer industry-leading shading performance and reliability, plus seamless integration with Lutron products and other third-party systems, creating an immersive light, blind and temperature control experience.
Palladiom is made for exposed applications, to be installed without a fascia, pocket, or recess and look attractive from every angle.
Created to deliver very quiet performance, the unibody aluminium brackets are hand-finished and are robust enough to support a 3.6m by 3.6m blind with a slim 76mm profile. They're also available in a variety of finishes to allow them to blend into any architectural style.
Within the blind brackets are innovative hidden electronics. The bracket itself conceals all wiring, programming buttons, and LED indicator lights with a rotating ring design.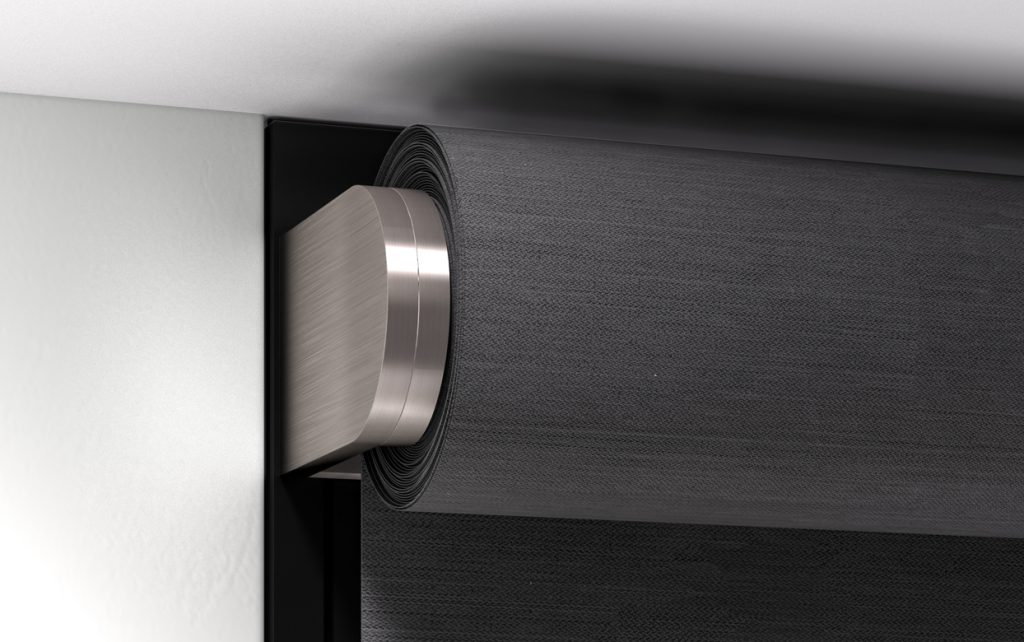 To accentuate the minimalist aesthetic of the system, Lutron has created the inventive Palladiom Bottom Rail. The design uses a ground-breaking method of clamping onto the fabric – no matter the fabric thickness – to ensure that the hembar will always sit flat and perpendicular to the fabric plane.
The subtle curve along the hembar face matches the roll diameter at the top of the blind, so that when the blind is fully open, the hembar disappears into the negative space behind the blind itself.
Light gaps are a necessary element of roller blinds, especially when the blind is meant to be exposed. Fabric on the tube must be allowed to float left and right as the blind moves, and space must be allotted to prevent the fabric from hitting the edge of any mounting surface or wall and fraying the fabric.
Palladiom boasts symmetrical 13mm light gaps, and if gaps must be larger to accommodate certain blind configurations, a finished bearing sleeve ensures a complete and attractive look.
Ideal for mounting on or above a window frame, the end bracket showcases each hand-finished surface. Exactingly proportionate, the arm and foot of this bracket have an equivalent depth, designed to offer a balance and grace to the overall aesthetic. End brackets can be mounted to the wall or to the ceiling.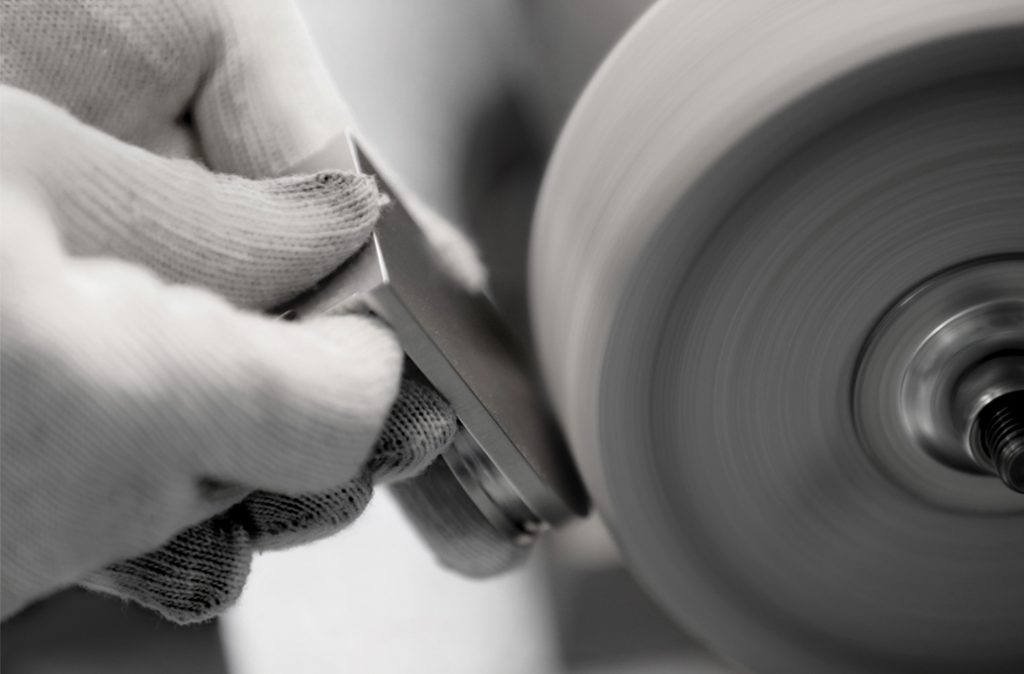 Designed to structurally support two adjacent blinds on a single bracket for a clean aesthetic that maintains a minimal 25mm light gap. Center brackets can be mounted to the wall or to the ceiling.
The simplest of the three forms, the jamb bracket is designed to sit elegantly inside a window frame. The circular geometry extends the roller tube outward and into the wall, and the blind appears to float in mid-air.