Introducing the new high-performance Linn Majik DSM digital streamer.
Launched via special web presentations to press and consumers the company has introduced an evolution of its popular Majik DSM digital streamer, an integral part of Linn's range since their introduction in 2009. Linn's best-selling streaming product of the last decade has been reimagined to deliver a new look, an all-new feature set and a big boost in performance.
Gilad Tiefenbrun, Linn Managing Director, says, "Recent years have seen the rapid expansion of Linn's product portfolio, both in terms of category and technology, creating exceptional new products that have enabled more and more people to bring Linn quality sound into their lives.
"Now, with the brand new, next generation Majik DSM, we have the perfect one box solution to outperform the competition and offer the ideal first step into authentic hi-fi. It remains a powerful combination of network music player, pre-amp and power amp in a single enclosure, and this update gives it a unique combination of connectivity features to transform the sound from every source."
In the QnA that followed the launch, EI was keen to know how confident the company was that Hi-Fi and quality AV were both in a good place as we come out of the other side of COVID19 and into the future. A very confident Gilad was keen to underline that demand had actually been surprisingly strong over the lockdown period and he hinted not just at Linn either. The company is then very confident that with products like Majik DSM and a decent profile for the market these days, the future is looking strong.
As well as this new product, and of particular interest to installers, Linn also launched its 'Whole Home Solution' concept in January of this year.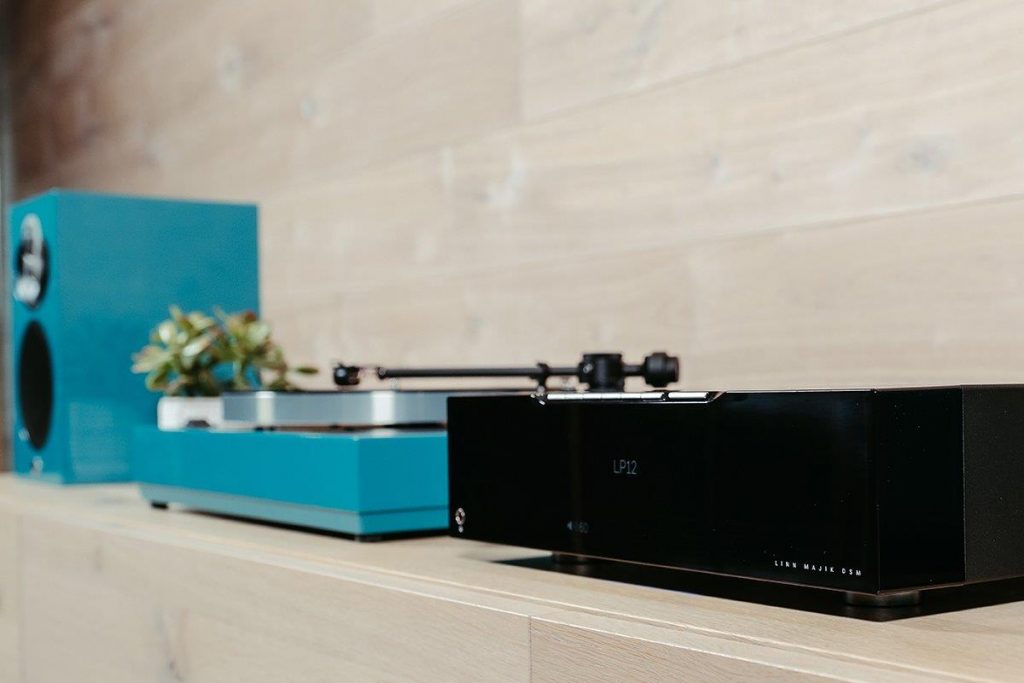 Performance curves
Drawing on over 10 years' experience in developing network music players, Linn was famously one of the first 'Hi-Fi' brands to fully embrace digital music delivery, improvements have been made throughout the product to enable new Majik DSM to outperform both its predecessor and argues the maker, the competition too. Updates to the DAC implementation, power amplification and volume control are all underpinned by a new, higher power processing platform.
The DAC architecture is derived from the development of Linn's Katalyst technology, including improved up-sampling, a lower noise reference voltage and an ultra-low jitter clock for greater timing accuracy throughout.
The bespoke, Linn-designed Class D power amplifiers offer better performance thanks to lower noise and distortion and more efficient signal conversion, allowing even greater musical detail to be extracted.
New Majik DSM also benefits from digital volume control which removes a lossy component from the signal path for lower noise and distortion.
These technical improvements alongside Linn's own Space Optimisation technology, which optimises performance for an individual room and speaker, ensure the stand-out performance of Maijk DSM, says the maker.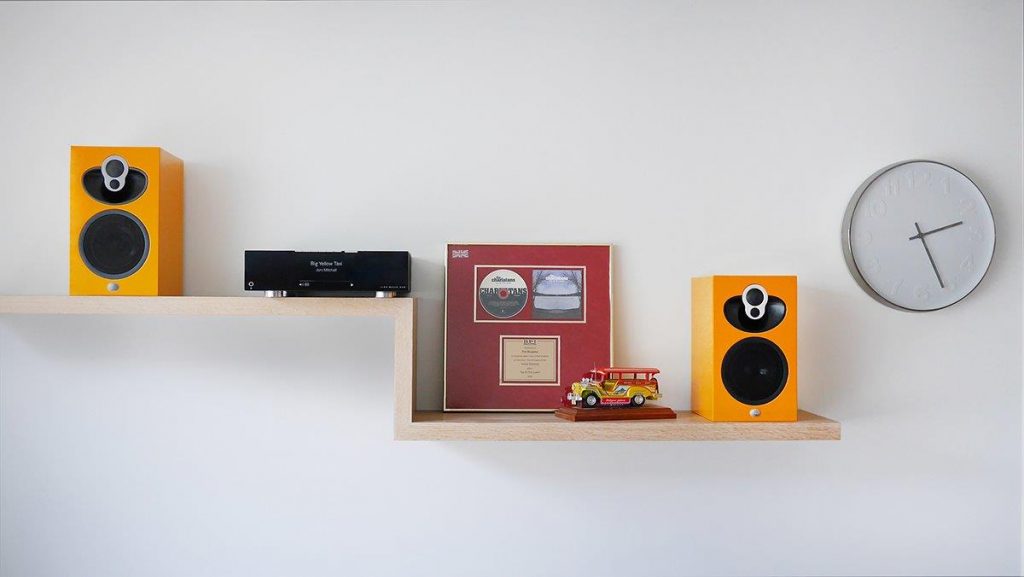 Connectivity is crucial
Linn says the Majik DSM is the ideal entertainment hub as it contains all the analogue, digital and wireless connectivity needed to connect any source, from TV to turntable, and make it sound better.
Four HDMI 2.0 4K-compatible inputs make it a good central point for AV sources, with no compromise on high res audio discs or movie soundtracks – Majik DSM is set up to play them as they should be heard.
An innovative flexible analogue input is configurable to either Moving Magnet (for turntables) or Line Level (for other analogue sources). The phono stage benefits from a hybrid architecture derived
from Linn's reference Urika II phono stage, combining digital and analogue processing to precisely implement the RIAA curve, resulting in more accurate vinyl reproduction.
A Type-B USB port allows high res audio to be played directly from a PC, enabling Majik DSM to function as an audiophile-quality standalone DAC.
In-built Wi-Fi enables the high-quality streaming with the convenience of no wires, while Bluetooth provides a simple way to get started playing music wirelessly with the minimum of set-up.
For personal audio, there is a 'proper' ¼in headphone jack on the front panel with the integrated headphone amplifier specifically designed to power high quality, audiophile-level headphones.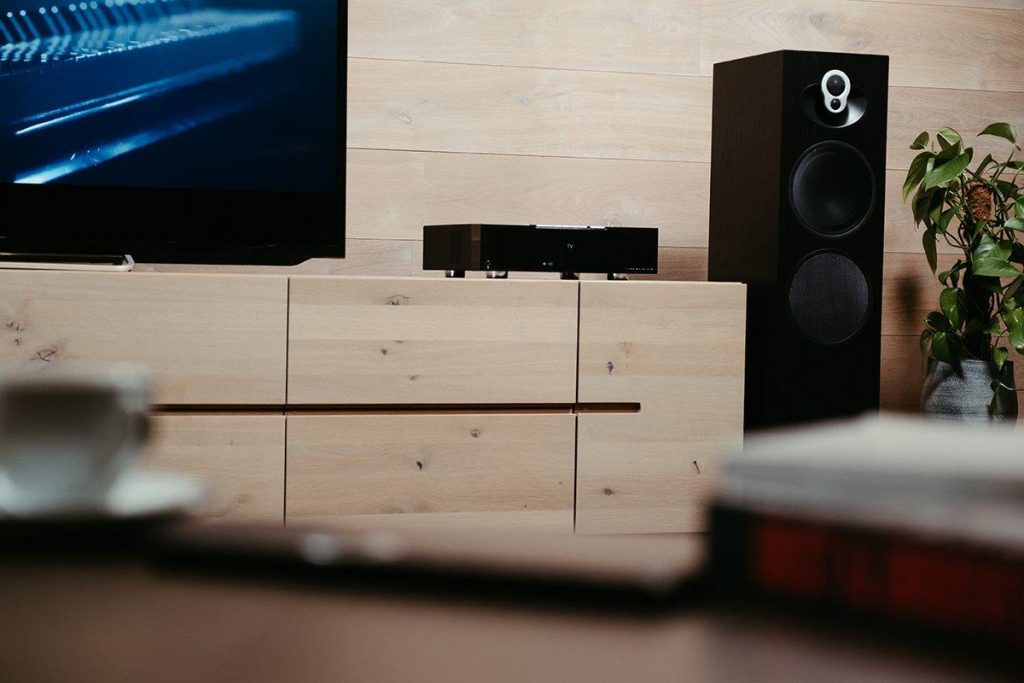 Ease of use
Taking design cues from Selekt DSM, Linn says Majik DSM's timeless, precision-engineered styling and tactile interface invite interaction: the product has been created to look as good as it sounds for an enriched listening experience.
Six customisable smart buttons offer personalised and immediate access to pinned content directly from the product; this can be audio from any source, whether that's a favourite track, a new album or a music source such as a radio station, streaming service or turntable.
The menu button provides control and feedback via a new larger and higher resolution monochromatic display. A Linn remote control is also included, and Linn's dedicated apps – Linn App and Kazoo – provide control of the product from the most frequently owned devices.
A complete audiophile system
The full Majik System – Majik DSM partnered with a Majik LP12 and Majik speakers – offers a streamlined package that delivers high performance streaming and vinyl playback, with a look that can be personalised for every individual.
A nice addition for the install community here as customers can choose any high gloss colour finish for their speakers and LP12 plinth. Whether that is a shade from a favourite shirt or from a best-loved album cover, Linn can match any colour for the perfect personalised finish.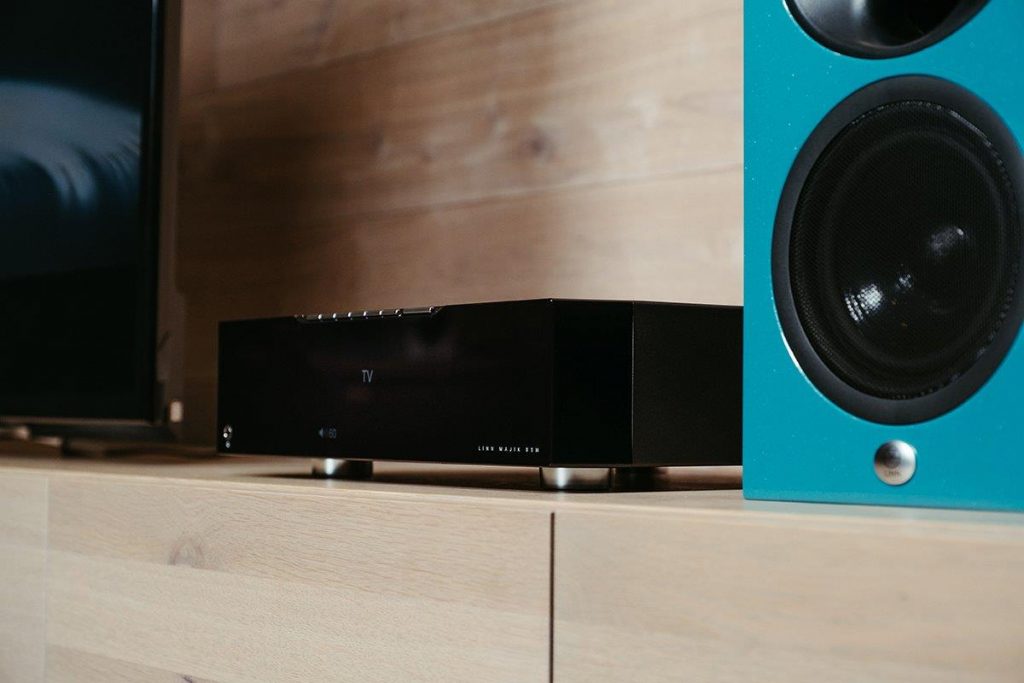 Products and pricing
Majik DSM has been created to appeal to both first-time Hi-Fi buyers seeking simplicity and authenticity, as well as existing customers who want high-end performance in more rooms. Whether as a dedicated music system in the living room, or as a second room system where there are other home entertainment sources, it offers audiophile performance streaming from a dedicated one box solution.
| | |
| --- | --- |
| Majik DSM | £2950 |
| Majik LP12 featuring new Karousel bearing | £2930 |
| Majik 109 speakers | £990 |
| Majik 140 speakers | £1800 |
| Special finish for LP12 plinth | £330 |
| Special finish for Majik 109 speakers | £450 |
| Special finish for Majik 140 speakers | £600 |
Full system price for the full Majik System, including special finish Majik LP12 and Majik 109 speakers: £7650
New Majik DSM is available in black finish. Majik LP12 and Majik speakers come in a variety of wood finishes as standard.
With immediate effect, the previous model of Majik DSM is no longer available to order.