IMP introduces the Vimar automation platform, beautiful control for stylish homes and buildings. See the range at EI Live! 2021 on Stand 40.
Simplicity, connectivity and integration: the three driving forces behind the creation of a home that gets smarter by the day. Based on these guidelines, Vimar has developed a new system architecture on an IP network with which all systems can be integrated, from the By-me Plus home automation system – with completely new features and technology – to video door entry, intrusion detection alarm, video surveillance and automation systems. This new, innovative network architecture, which also integrates third-party systems, on the one hand enables the user to control the building locally using new, elegant touch screens with a user-friendly graphic interface and, on the other hand – by connecting to a proprietary cloud – makes it easy to manage all the functions remotely using a smartphone or tablet, courtesy of a unique, intuitive app.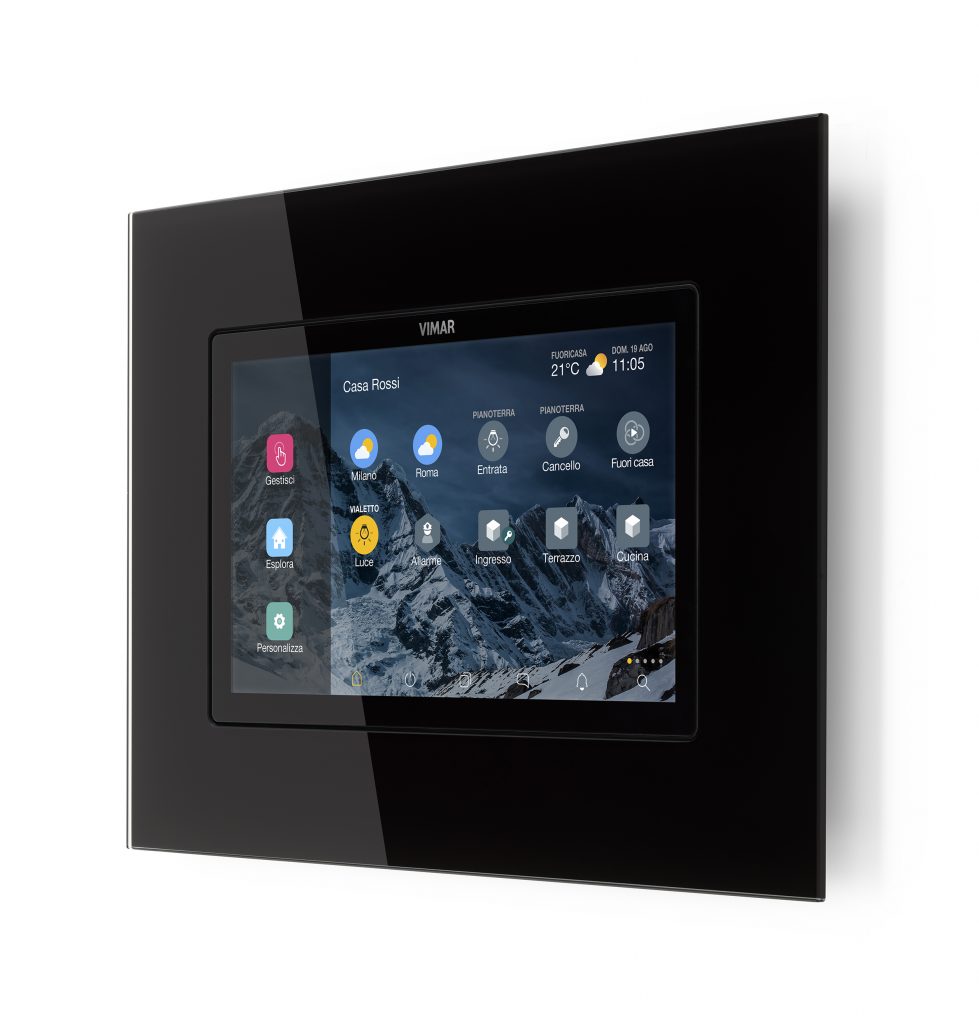 These cutting-edge, user-friendly Vimar solutions are not exclusively cloud-based like the majority of those currently available on the market. They are also fitted with on-board intelligence, ensuring that the entire system operates smoothly even when cloud connection is not available. All this with a view to always offering the best possible performances, with an all-round service based on the principle of maximum integration.
In this way, the Vimar range is extended within View, the Vimar smart life project that offers solutions open to the world of the Internet of Things. A constantly expanding ecosystem of smart products and interconnected systems, designed to make life easier for the people who use them, provides a single, intuitive user experience aimed at smart living and total home control.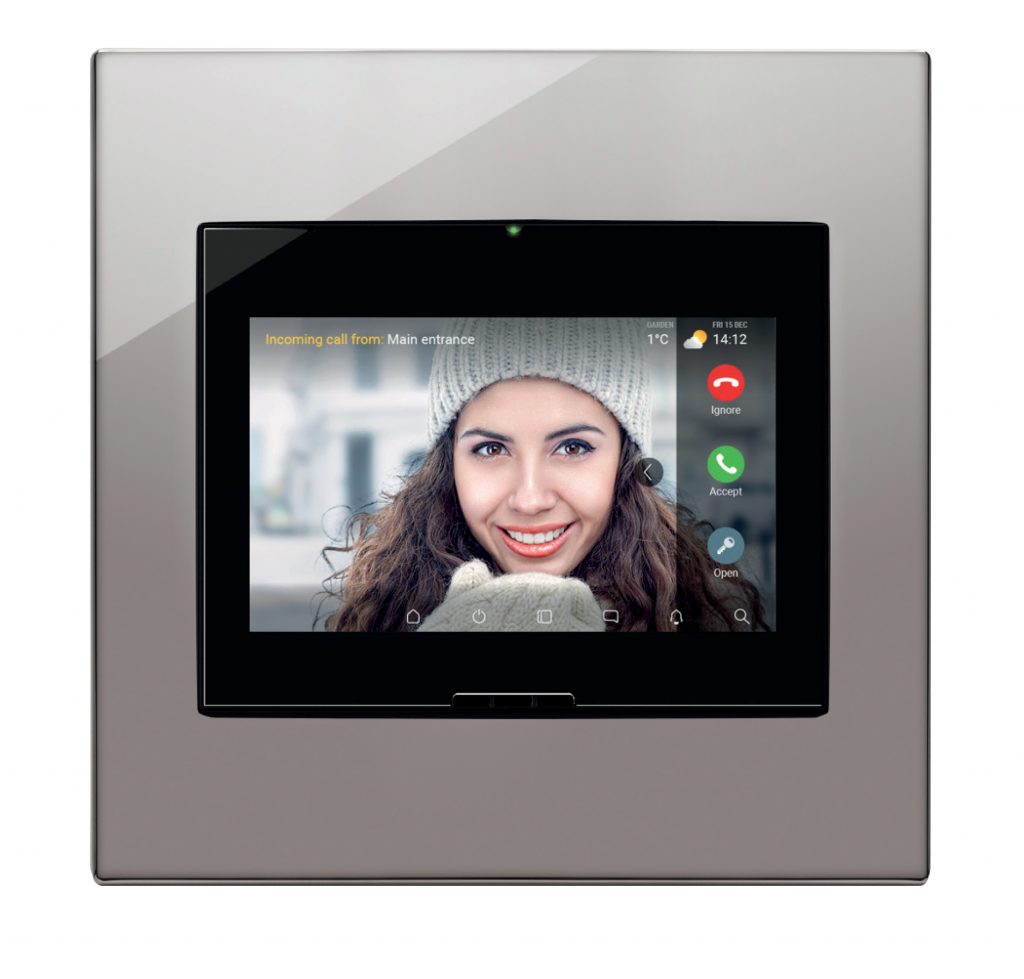 High-performance, aesthetically coordinated solutions, developed with a view to meeting the most specific interior design requirements, and guaranteeing full aesthetic coordination. Indeed, the new 7 and 4.3in touch screens are equipped with interfaces that can be matched with the chosen wiring series. A constant drive towards excellence that has enabled the company to take home the prestigious Iconic Award for these products.