IMAX Corporation and audio specialist DTS have announced a partnership for the next-generation of home entertainment with the launch of the IMAX Enhanced program. The new certification and licensing program combines high-performance consumer electronics products with IMAX digitally re-mastered 4K HDR content and DTS audio technologies to offer high-quality immersive sight and sound experiences for the home.

Illustrating the breadth of the initiative, the companies also announced that a number of global consumer electronics and entertainment companies have joined the program as launch partners, including Sony Electronics, Sony Pictures, Paramount Pictures, and Sound United – parent company to Denon and Marantz.
IMAX and DTS says they have developed the program out of their decades of combined expertise in image and sound science to make it easier for consumers to select the products and content that will deliver the highest-quality, sharpest 4K HDR images and immersive sound at home. The companies are designing an IMAX Mode for the enhanced devices that will be optimised to play digitally re-mastered content as the filmmaker intended in the home.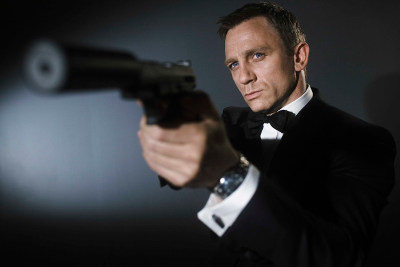 Increased access
Consumers can access content from Hollywood studios as well as select IMAX documentaries through its IMAX Home Entertainment division. The company will also work with its global studio and other content partners to make available a stream of enhanced versions of blockbuster movies and additional programming.
"While the IMAX theatrical experience continues to be the gold standard in blockbuster movie-going, today we are launching an exciting new program that applies components of IMAX's and DTS' technology and expertise to deliver consumers a level of quality never before experienced at home," says IMAX CEO Richard L. Gelfond.
"This is a natural extension of our core business in experiential entertainment. By partnering with a well-established consumer electronics licensing leader, we can leverage both our brand and key technology innovations through DTS' global licensing platform, without having to make the direct investments often necessary to build a new revenue stream. DTS will build that new business and we will share in the benefits from the program. We're encouraged by the strong interest from our launch partner companies and look forward to working with DTS to grow the program further over time."
"DTS has a rich history in delivering premium entertainment experiences to the theater and at home, and the IMAX Enhanced program is an exciting opportunity to stay at the forefront of home entertainment," adds Xperi CEO Jon Kirchner.
"Through the combined engineering and licensing efforts of the DTS and IMAX teams, as well as support from a number of the world's leading device and content partners, the IMAX Enhanced program will bring a completely new, enhanced experience to the home while also supporting the continued penetration of DTS decoders, bringing premium sound to consumers' devices."
To be accepted into the program, consumer electronics manufacturers will need to design 4K HDR televisions, AV receivers, sound systems and other home theatre equipment to meet a carefully prescribed set of the audio and video performance standards, set by a certification committee of IMAX and DTS engineers and some of Hollywood's leading technical specialists.
The companies say the program will use the newest, proprietary post-production process developed by IMAX to digitally re-master content to produce more vibrant colors, greater contrast and sharper clarity. The companies will also partner with top Hollywood sound mixers to use a special variant of its DTS:X codec technology integrated in home audio equipment to deliver an IMAX signature sound experience.
The IMAX Enhanced program will launch beginning this autumn.