The VPL-VW590, VPL-VW90 and VPL-GTZ380 join the Sony home cinema offering in what looks like a decent step up in performance and ambition in the sector.
A very enthused Sony team has been out on the road (in a digital sense) explaining the virtues of these new machines with great enthusiasm in recent days and week, and it would seem with good reason, there are some handy looking machines in this latest release that lever the company's expertise across several sectors to get the job done.
In detail, Sony has introduced three new native 4K (4096 x 2160) projectors with SXRD panel for the consumer and custom installation (CI) channels. The VPL-VW590ES, VPL-VW790ES and the flagship model VPL-GTZ380, have been created offer innovative processing, impressive brightness and best-in-class viewing experiences, says the company.
Leading the charge in introducing the new machines has been Christopher Mullins, Home Cinema Product Manager for Sony Professional Solutions Europe, who says, "Sony has led the 4K home cinema projector market with our native 4K SXRD projectors for nearly a decade and we're thrilled to announce a new range of powerhouse models for our customers and CI dealers.
"Offering a big screen, immersive viewing experience that delivers the creator's true intent is a core goal when developing our new projectors and these new models are no exception."
The Flagship VPL-GTZ380
A genuine high-performance machine, the big dog in the park from this release is the 4K SXRD laser VPL-GTZ380 projector, available to deliver an impressive visual experience suitable for larger living spaces and dedicated cinema rooms.
Underscoring its built quality, the unit is also designed to be able to cope with simulation scenarios as well as entertainment. This model has been created to squeeze every last drop out of HDR content with its high contrast, brightness and wide colour gamut in a relatively compact body size for a machine of this kind, it weighs in at (51kg).
The model also features something Sony calls 'X1 Ultimate for projector', a set of technologies to further enhance picture quality.
The projector incorporates a newly-developed 0.74in native 4K SXRD panel with improved light stability and a new laser light source using a red laser diode in addition to the two different-wavelength blue laser diodes.
This enables the model to achieve 10,000 lumens and a wide colour gamut of 100% DCI-P3 without any loss of brightness. Sony has also designed the projector to run with low acoustic noise (39dp approx.) offering flexible installation possibilities. This has been made possible via a newly designed cooling system for the laser light source.
This machine will be retailing at around the £80K mark and will not be available to all, as installers will have to be accredited on the machine before being allowed to offer it. Its due to launch in winter this year or possibly January of 2021.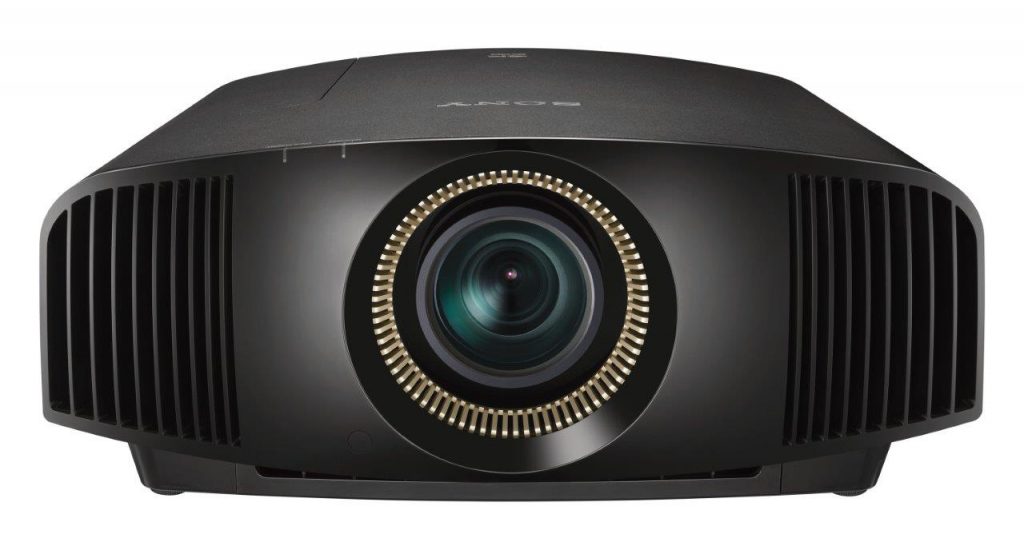 VPL-VW590ES & VPL-VW790ES
The new lamp VPL-VW590ES model and laser VPL-VW790ES model will replace the VPL-VW570ES and VPL-VW760ES respectively.
The two models have been created to offer a clear HDR experience by implementing new picture processor 'X1 for projector', which is based on technology used for Sony's higher end TVs.
These projectors will both be offered at competitive price points (around 11K for the laser and 7K for the lamp version).
Due to the processing power of the newly installed X1 for projector, more detailed analysis is performed and HDR enhancement power has become stronger compared to the previous models.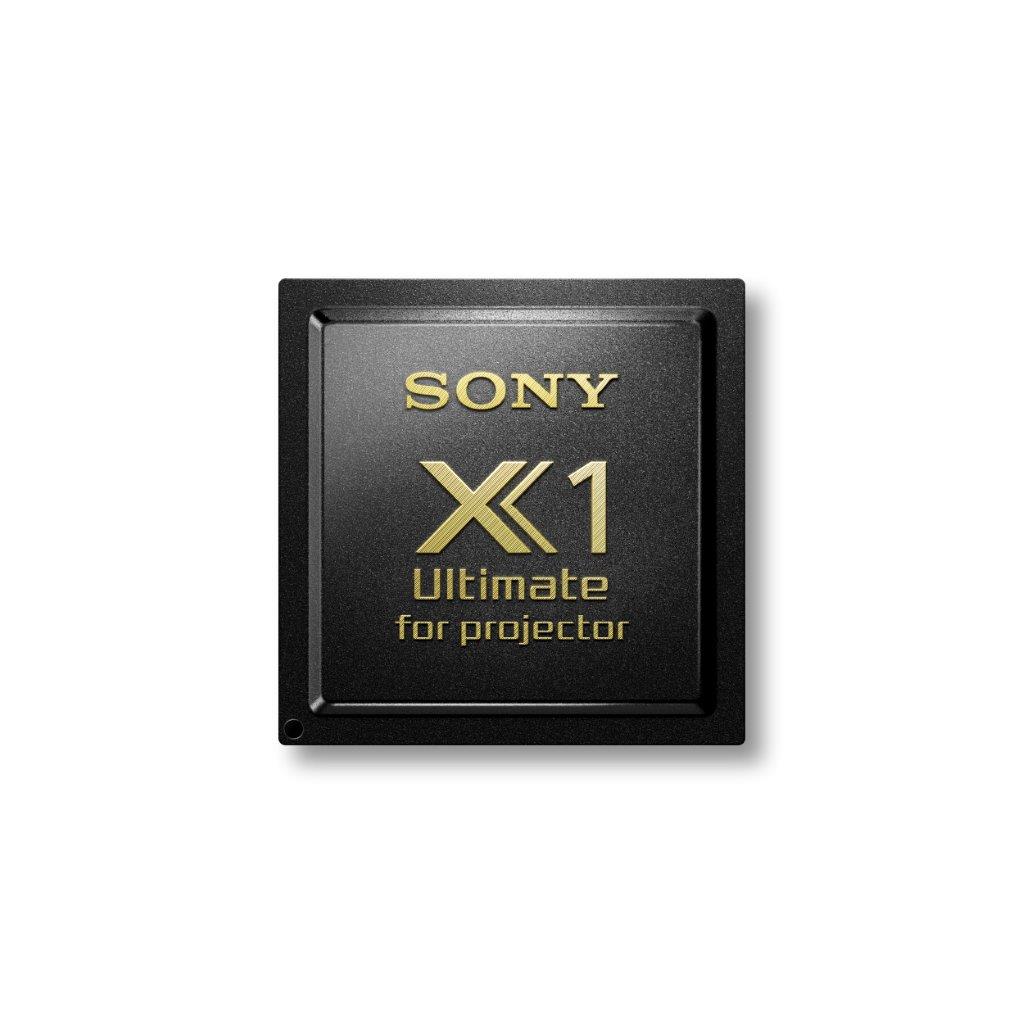 This new HDR feature analyses each scene to deliver the best contrast performance when viewing HDR content, making the bright scenes brighter and the dark scenes darker.
The dynamic range of contrast and brightness is further expanded by linking with the laser and iris.
A Digital Focus Optimiser is also included which improves focus level by compensating optical degradation of the lens to offer corner-to-corner clarity.
The X1 tech also analyses each scene to enrich 4K content and real-world detail and texture. Content filmed in 2K or Full HD is upscaled close to 4K. Resolution of each subject is then optimised to reproduce real-world textures. The two more affordable machines are ready to order now, with the laser version available in black and white and the lamp just in the black.
Look out for more news on this in October's printed version of EI and our home cinema supplement.