McIntosh Group, an organisation in the high-end audio sector which boasts brands including McIntosh Laboratory, Sonus faber, Audio Research and Sumiko, has launched Fine Sounds UK, a new audio distributor set to specifically focus on developing McIntosh and Sonus faber in the United Kingdom.
Fine Sounds UK is a joint venture between McIntosh Group and McIntosh Laboratory's British distributor of 15 years, Jordan Acoustics. Fine Sounds UK will be headquartered in Great Britain, where it will have warehousing and customer service facilities.
Starting life with two brands that value hand-made craftsmanship, uncompromising quality and ultimate performance, Fine Sounds UK says it will be actively investing in the UK audio industry by developing an unrivalled portfolio of world-class audio brands, broadening both McIntosh's and Sonus faber's dealer base, and expanding its world-famous foundations.
Fine Sounds UK's formation has been timed to facilitate a raft of new product launches from both McIntosh and Sonus faber in the second half of 2020; Fine Sounds UK plans to make both brands more accessible to UK consumers than ever before.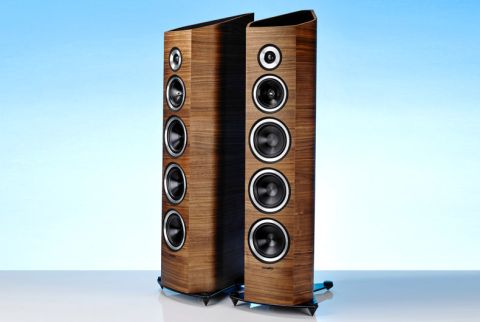 The future
Commenting on the creation of Fine Sounds UK, McIntosh Group CEO and McIntosh Laboratory President Charlie Randall says, "After 15 successful years of working with Jordan Acoustics in the UK market, we felt this venture of creating Fine Sounds UK was the next logical step to strengthen our position in the market."
McIntosh Group co-CEO and Sonus faber President Jeff Poggi adds, "Combining together with McIntosh under one business will enable us to expand the reach of Sonus faber to more UK customers, including our new line of home theater and custom installation products."
Mr. Randall and Mr. Poggi will be directors of the new company.
Tim Jordan, owner of Jordan Acoustics, has also been named a director of the new company and says, "To have these two world-class stablemates alongside each other as the foundation of our new venture is incredibly exciting. Both brands offer sensational looks, build quality and performance, and we look forward to growing their footprint in the coming months."
Andy Oattes, previously Sales Director at One AV and Head of Sales at Naim Audio (along with over a decade of experience at Linn), has been appointed as Fine Sounds UK's Sales Director. He will work with both existing and new specialist retailers, as well as custom installers in the UK, to develop and grow the McIntosh and Sonus faber brands.