Transparent TVs aren't exactly new, we see the major manufacturers showcase them each and every year at trade shows, while managing expectations by simply stating they're a 'proof of concept'. Even transparent OLEDs aren't exactly new, heck LG revealed transparent OLED signage earlier this year at CES. What is new is the transparent OLED concept from Panasonic, which is being presented as part of an installation by Vitra at Salone del Mobile in Milan.
Vitra is best known for being the European manufacturer of the Eames Lounge Chair, but this concept is definitely more futuristic than the 1950s lounger. The TV itself resembles a wooden frame holding a pane of glass; with the wood being no more imposing than what is offered by Samsung's The Frame range of TVs. When the TV is switched off, the glass is completely transparent; that means rather than offering an 'Art' mode, like Samsung, actual art can be placed behind the TV and be completely unobscured.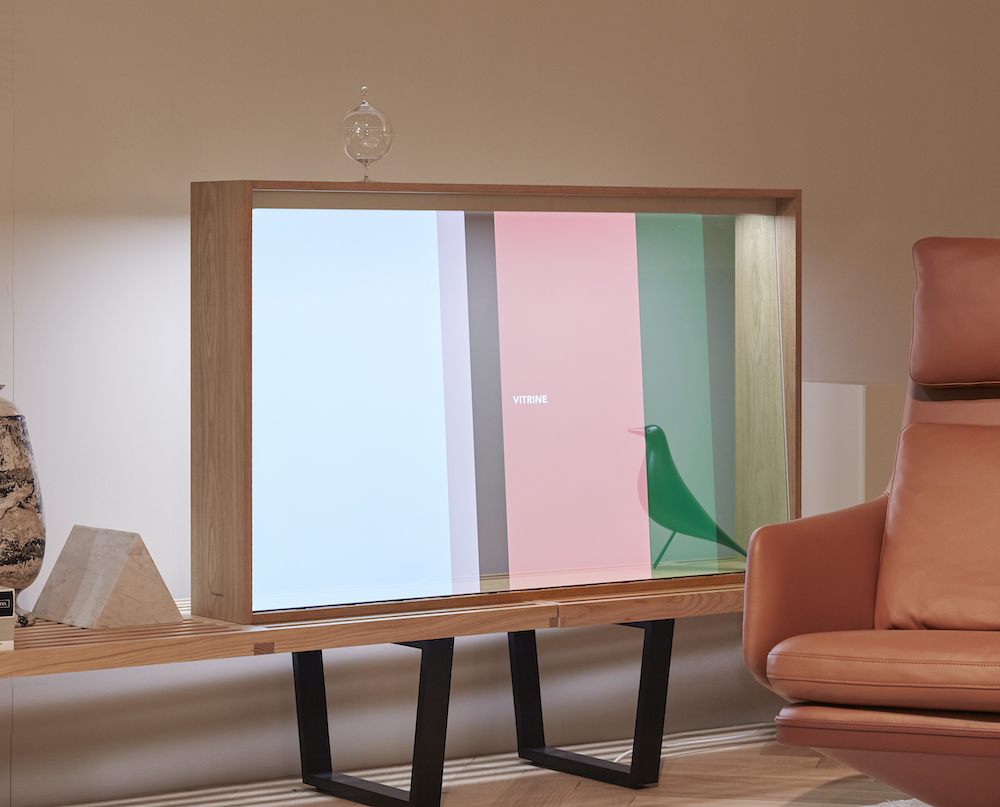 When switched on, the transparent OLED is dramatically different from Panasonic's other OLED sets. The key differentiator is the fact that unlike traditional OLEDs, which feature black panels, transparent OLEDs are, well, transparent. That means there's no perfect blacks, a key feature of a standard OLED TV. That means they don't quite have the perfect contrast ratio that has made OLED technology so popular. It's probably a key reason as to why this technology will be unlikely to replace a standard TV anytime soon.
The transparent OLED is the result of a conceptual research project by Panasonic and Vitra. Through a series of workshops Vitra provided expertise in furniture and space design which was combined with Panasonic's focus on using advanced technologies to improve lives. As a result a number of ideas about how new technologies can be used to seamlessly integrate audiovisual devices into our living space were developed. The transparent OLED display is the first of these ideas to come to fruition.
While Panasonic isn't committing to selling the device anytime soon, the company does note that it is 'actively evaluating feedback about the device and looking into market demands'. Those wishing to view the TV will have until this Sunday in order to do so.