The first seven models including a multi-purpose loudspeaker, two subwoofers, three soundbars, and an Amplified Loudspeaker Controller, are now available worldwide from Theory Audio Design.
The company is a new loudspeaker and electronics manufacturer looking to be known for strong acoustic performance and refined aesthetics.
Loudspeaker models in the Theory line-up consist of three high output soundbars, the sb65, sb75, and sb85, designed to match with 65in, 75in and 85in flat panel TVs, the sb25 high output multi-purpose loudspeaker, and the sub12 and sub15 passive subwoofer models with 12in and 15in drivers respectively.
At the heart of the Theory line is the ALC-1809, 9-channel Amplified Loudspeaker Controller. With 1,800W and 96kHz/32-bit digital signal processing, the maker says the ALC-1809 is the AV version of an integrator's swiss army knife, combining the functionality of five products in one: a multi-channel DSP processor, high power multichannel home cinema and distributed audio amplifier, multichannel mixing amplifier, multichannel bass manager and high-resolution loudspeaker processor, all in an attractive 1U package.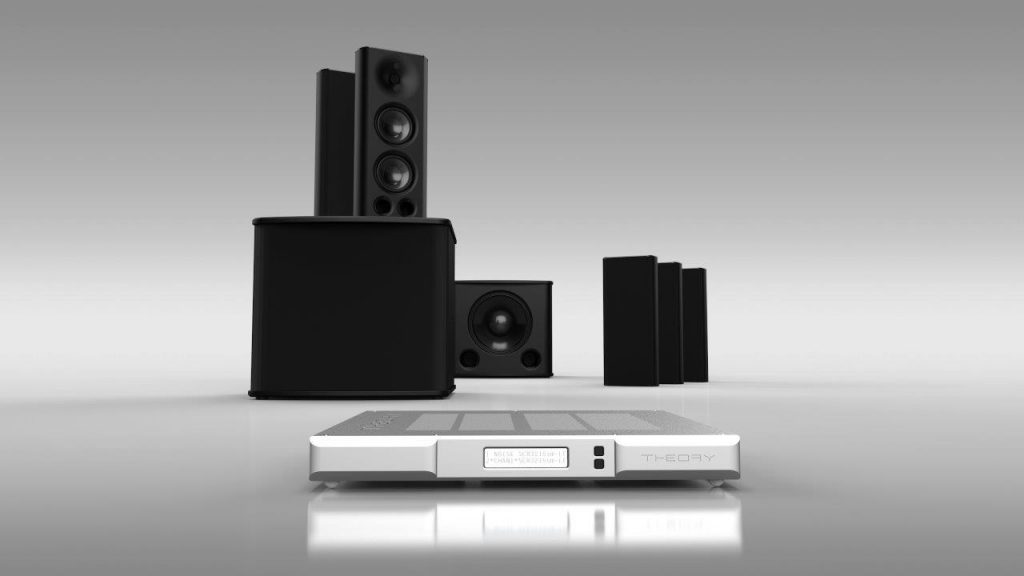 "It has been an exciting journey bringing the Theory Audio Design brand and products to life," says Theory's founder and product designer, Paul Hales. "Theory is unique in that it marries professional audio componentry and performance with contemporary design for high-end residential and commercial environments. The performance of Theory products is genuinely startling, which is why the brand has received so much positive press from the initial product previews alone. We are ecstatic to now be shipping the first seven products."
Theory Audio Design products are now available worldwide. The company says interested dealers, reps, and international distributors are encouraged to reach out to Theory's director of sales, Joshua Trujillo, at: jtrujillo@theoryaudiodesign.com