Technics has refreshed its SL-1500C record player with an new finish that will seamlessly complement any décor style and fill homes with the warm, authentic sound of vinyl, according to the maker.
Now in matte white, the SL-1500C-W sees the brand's turntable updated for 2023, while retaining the sound technology that Technics has driven forward since it unveiled its first direct-drive turntable over 50 years ago.
The Technics SL-1500C will be available in May 2023 priced at £1,099.99 RRP.
Elegance, precisely designed
"From our experience with limited edition models, we have seen a high demand for additional colour versions of our designs, especially for turntables. Many clients look for stylish colour alternatives, reflecting the minimalistic design language of modern contemporary interiors", says Frank Balzuweit, Senior Product Manager at Technics Europe.
"The new clean white tone underlines the SL-1500C's pure and simplistic aesthetic, employing only the most necessary operational elements needed on a turntable", adds Frank.
Staying true to the clean lines of Technics' hi-fi designs, the SL-1500C-W combines high-grade materials and craftsmanship to create a centrepiece to complete the modern music lover's listening environment.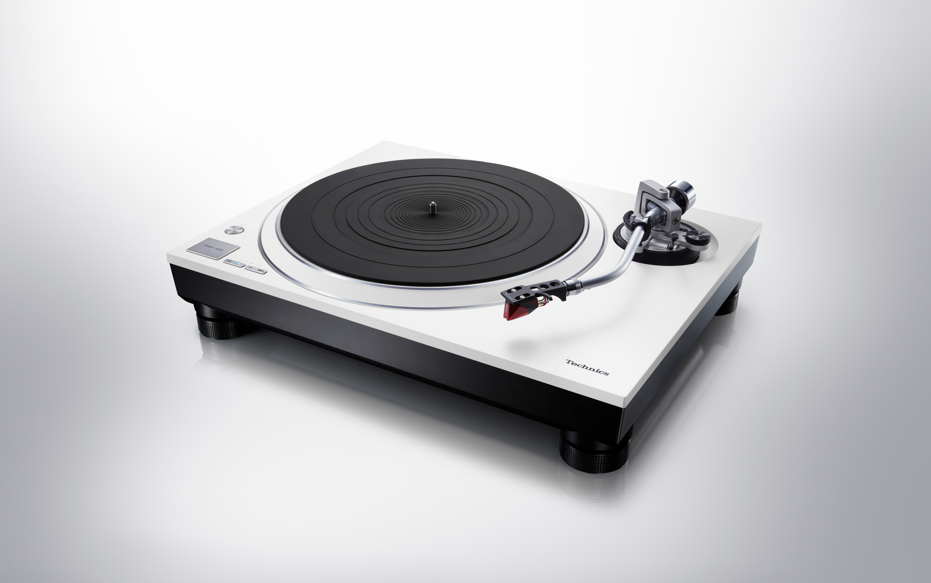 The beauty of functionality
Despite its minimalistic construction, the SL-1500C functionality, usability, and features for vinyl lovers. A pre-mounted cartridge and integrated phono EQ means setup is simple, while an automatic tonearm lift ensures LPs remain in good condition.
The SL-15000C-W exemplifies Technics' commitment to audio excellence, with a direct drive motor and motor control ensuring a smooth vinyl sound.
The new white version of the SL-1500C will be available from May 2023 at authorised Technics retailers.