Announced in December of 2019, Linn's Kustom DSM line heralded its return to the custom install channel. With events held at its Waterfoot HQ just outside Glasgow, the company is now emphasising this is no 'toe-in-the-water' re-entry into the sector with a further announcement revealing a significant support package of marketing, training and assistance for trade partners to drive the company's ambitions in the sector home.

Announced late last year, Kustom DSM, is being billed by the company as the first genuinely high-performance multi-zone network music player. The product however is just the start, the maker is promoting its new 'Linn Whole Home' concept which includes a full trade support package.
Linn says the launch 26 years ago of its Knekt system spearheaded the multi-room industry and set the benchmark for quality in distributed audio systems. Since then, Linn says its continuous investment into research and development has been realised across the entire product portfolio, with the recent launch of Kustom DSM completing the Linn Whole Home solution.
You can read more on the product here.
The idea of Linn Whole Home is that the Kustom DSM product acts as an enabler meaning the entire Linn range can come together as a true multi-room system as installers and end-users can pick and choose from the range (as well as use products from other brands) and have exactly the product they want in each room or zone and have them all controlled via Kustom DSM.
Also of note here is that the maker is underlining what it feels is the strong price point per zone delivered by Kustom DSM.
The range comes in two choices. The Kustom DSM (2 stream/4 zone) has an RRP of for £2,825 and the Kustom DSM (4 stream/8 zone) is at £5,650. The company argues that if you break that down into a cost per-zone, consider the high-quality delivered and the potential to drill down into the entire Linn range and then compare to other multi-room systems, the price point is competitive.
The Linn Whole Home concept consists of four elements: Integrated Sound, Experiential Zones, Enriched Living and Seamless Control.
Integrated Sound
Kustom DSM forms the basis of Linn Whole Home's integrated sound element as it provides multi-zone audio from a single product and delivers Linn quality sound that's heard but not seen as its fully rack-mountable, but also comes with specialised rubber feet so can be hidden in cupboards or furniture.
Designed from the ground up to meet the needs of the Custom Installation market, the product takes Linn's proven DSM streaming technology and packages it as a flexible, scaleable and easy-to-install solution.
Each independent audio stream has its own HDMI ARC, TOSLINK, SPDIF and analogue RCA Phono inputs so each stream has its own independent sources for integrated sound, whether that's from online streaming services or physical analogue or digital inputs.
Linn's range of power amplifiers can also be specified in rack-mountable casework, and in combination with Kustom DSM and Linn's collection of in-wall and in-ceiling speakers, provide a complete range of installation-friendly products that deliver high-quality audio performance.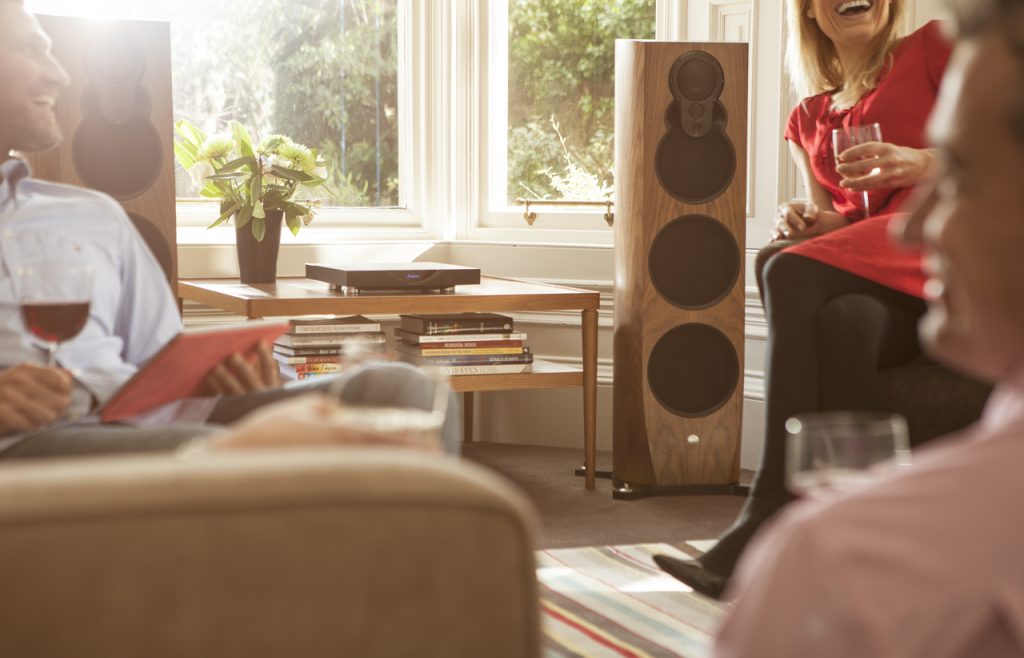 Experiential Zones
This element employs Linn's highest quality audio systems and separates in experiential zones to create the immersive and impactful listening experiences. From music to movies and even full home theatre, Linn says its systems bring media rooms and central living spaces to life, with the added benefit that they will also work in perfect synchronisation with Linn's Kustom DSM integrated zones.
Linn also underlines that these zones enable clients to take advantage of the full range of Linn's engineering expertise by employing Exakt and Space Optimisation technologies to create the most impactful experiences with a sound that's personalised just for them.
Enriched Living
Great music is the heartbeat of the home and the wireless capability of Linn's new all-in-one Series 3 speaker allows it to deliver high-quality sound to any area that may be hard to reach with structured wiring.
Claimed to be the best sounding wireless speaker in the world, Linn says that just one Series 3 will offer incredible room-filling sound; adding another to make a stereo speaker system will of course sound even better.
Seamless Control
Underpinning the other elements is Seamless Control: controlled via a Linn or 3rd party control app, all Linn systems work together and, with new drivers for Crestron and Control 4, can be fully integrated and controlled as part of a wider connected home automation system.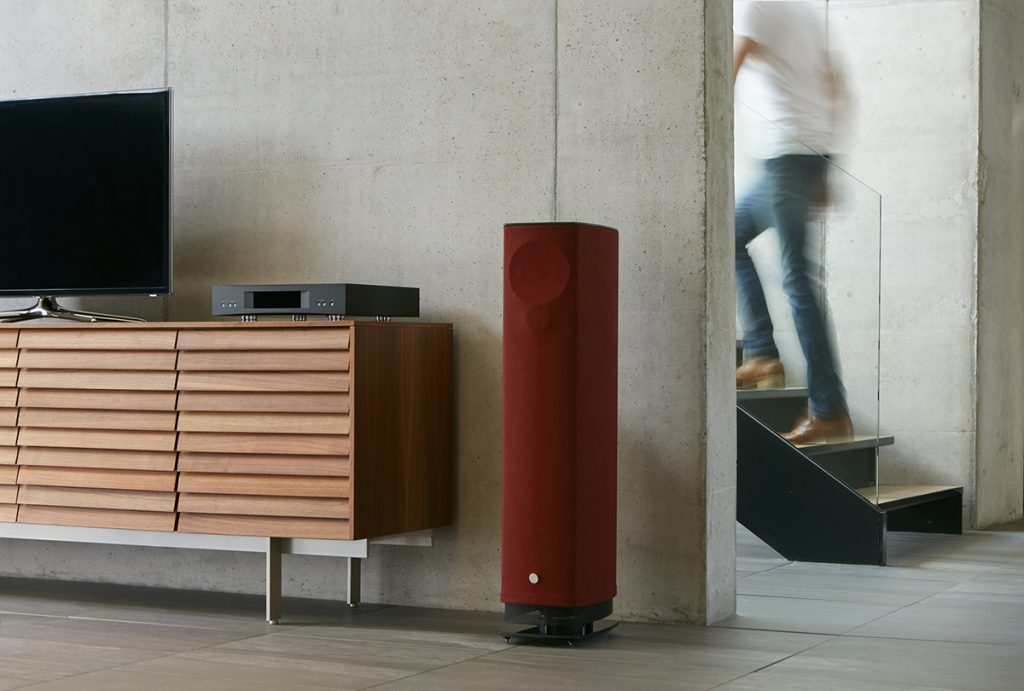 Trade Support
Linn's new dedicated Custom Installation sales, marketing and training team will support the existing network and will also roll out a programme of expansion into new territories.
The support package includes:
a comprehensive omnichannel marketing campaign designed to raise awareness and increase interest in the Custom Installation market
a suite of new marketing assets to help channel partners promote their services. This includes 'Kampaign in a Box' and a powerful new Virtual Tour tool that will help clients visualise Linn in their project/home
a training programme that provides custom installation partners with all the knowledge they need to be expert in specifying Linn. This includes face-to-face and online training with CEDIA accreditation currently being sought to enable custom installers to gain CEU credits for completion.
Gilad Tiefenbrun, Linn's Managing Director says, "Linn pioneered the first multi-zone music system in the 1990's with Knekt Multiroom, the first distributed audio system on the market. The launch of Kustom DSM in December and our Whole Home proposition today illustrate our renewed commitment to the Custom Installation market, and we state our intention to become the most supportive partner for those installers who wish to deliver the very best audio performance to their clients."
This does look like a significant move from the company aiming firmly at the quality end of the distributed audio market. The training facilities and demonstration suite at company HQ are impressive and the commitment to offering a complete package in Linn Whole Home looks thorough and well thought out. It will be interesting to see how the concept does in the next 18 months.
Training Details
Linn Custom Installation Training
Linn Face-to-face training
CI Core Course ​
Format
Monthly, 2-day face-to-face training.
Aiming to gain CEDIA accreditation to offer approx. 8 CEU credits to attendees​ on completion of exam.
Key Learning Objectives
Linn's mission, ethos and principles including Linn's heritage and provenance
Overview of Linn's portfolio of products suited to the CI market
Classroom and hands-on segments on Kustom DSM and two-channel systems, incorporating extensive Tune Dem / Speaker Positioning tuition.
Whole Home Distributed Audio Course
Format
Quarterly, 1-day training.
Aiming to gain CEDIA accreditation to offer approx. 4 CEU credits to attendees​ on completion of exam.
Key Learning Objectives
Revision and reinforcement of Linn's key messages.
Complete understanding of the range of possibilities Linn's portfolio carries with it and the prime applications of those products in a custom install.
Hands-on and practical delivery in Linn Home including networking and integration with control platforms such as Crestron + Control 4.
CEDIA Industry Course​
Format
CEDIA-accredited course on a topic not directly-related to Linn.
1-day face-to-face training available at CEDIA training events and will carry CEU credits upon completion. ​
Variety of topics eg.
Speaker Positioning for a two-channel 'main room' system
Critical listening/Tune Dem to determine ideal speaker placement in the home.​
Key Learning Objectives
Attendees to leave with a distilled, impactful and enduring impression of Linn and its expert position within the industry.

Online training
Kustom DSM ​Linn Akademy Module​
Format
Dedicated Kustom DSM interactive module on Linn Akademy exploring features and benefits of the product.
Available to Linn trade network.​ There will be an Akademy quiz following completion of the course. ​
Key Learning Objectives
Reinforcement of the role, application and capability of Kustom DSM, its features, benefits and pricing.