Escape, a new Belgian portable speaker company, has launched the P9 high-performance wireless speaker system.
Designed to be rugged yet elegant, the P9 has been designed for users who want to enjoy high-quality audio from a portable speaker in the garden, on the patio or thanks the P9's weather-resistant casing, near the swimming pool or hot tub.
Featuring four full-range drivers and 24-bit DSP technology, the P9 features app control, Bluetooth connectivity and USB input. Available now, the Escape P9 is available in three colours black, white or tan – and has a UK SRP of £999.00.
Created to be simple to use, the P9 can be connected wirelessly via Bluetooth 4.2 (aptXHD, ACC, SBC audio codecs and A2DP 1.3.1) or its two physical inputs – a USB socket suitable for flash drives and a 3.5mm stereo input. This array of connectivity options makes the P9 compatible with smartphones, tablets or PCs.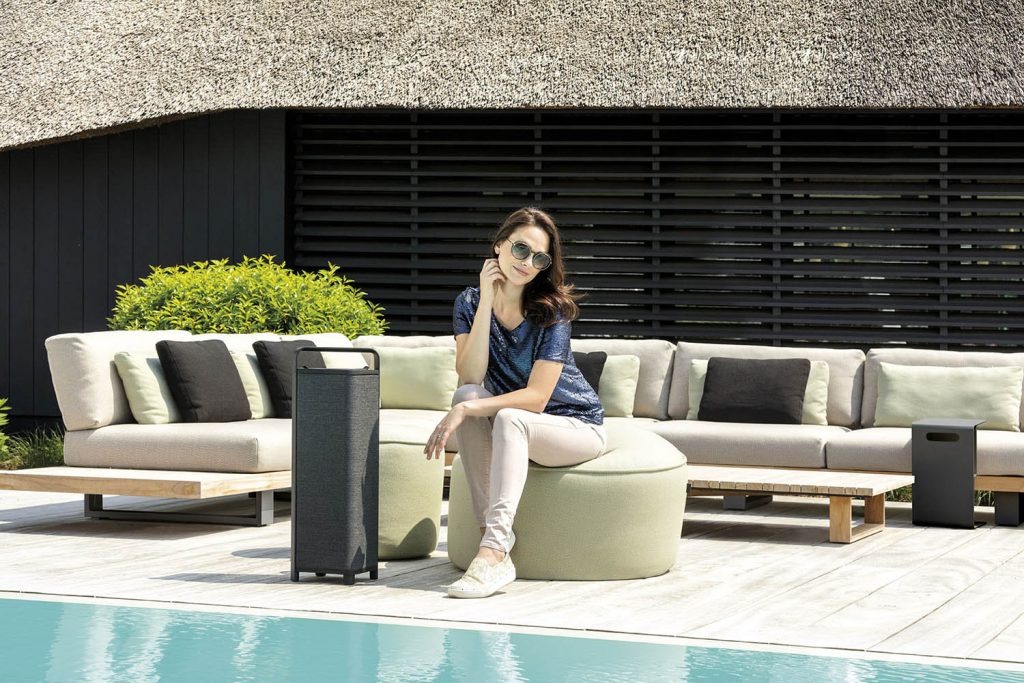 Sound quality
The audio is created by four individual three-inch full-range drive units, combined with the integral eight-inch subwoofer. Using polypropyle (PP) cones with aluminium dust caps, linear flat spider, vented voice coil and an optimised magnet structure, the maker says the unit delivers detailed and accurate sound with a 360° omni-directional sound field.
The subwoofer, which also features a polypropylene (PP) cone design, linear flat spider and vented voice coil combined with a custom-designed composite fiberglass reinforced basket and oversized magnet, is in place to deliver both powerful and deep bass reinforcement.
The system is driven by an efficient 100W digital amplifier and the sound is both tailored and user adjustable via the dedicated app, thanks to the on-board dual 24-bit DSP processors.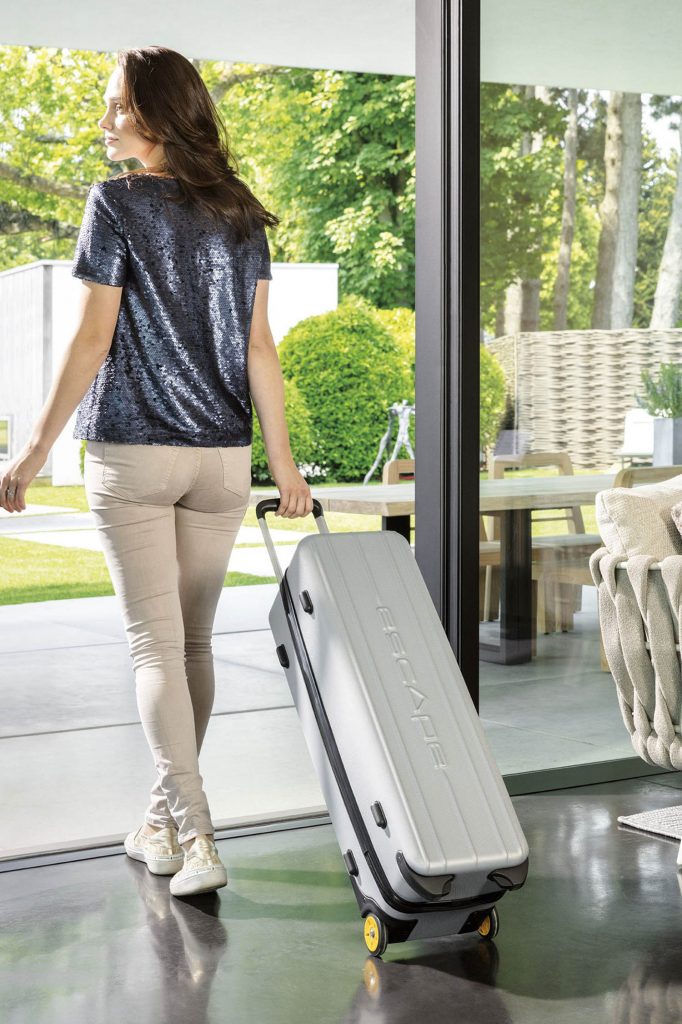 Rugged, portable and durable
The maker says the P9 offers a rugged yet sophisticated design, thanks to its stylish grill made of multi-filament polyester yarn with a soft look to create a natural material effect.
The integral powder-coated die-cast aluminium carry handle makes it easy to move its relative lightweight 12.30 Kg around a terrace throughout the day, whilst it's IPX4 weather resistant rating allows for it to sit by the pool all day even were it to be splashed.
Full portability is available thanks to the P9's integral rechargeable Lithium Iron Phosphate (LiFePo4) battery, which delivers up to eight-hours of wireless listening from a single charge at normal sound levels.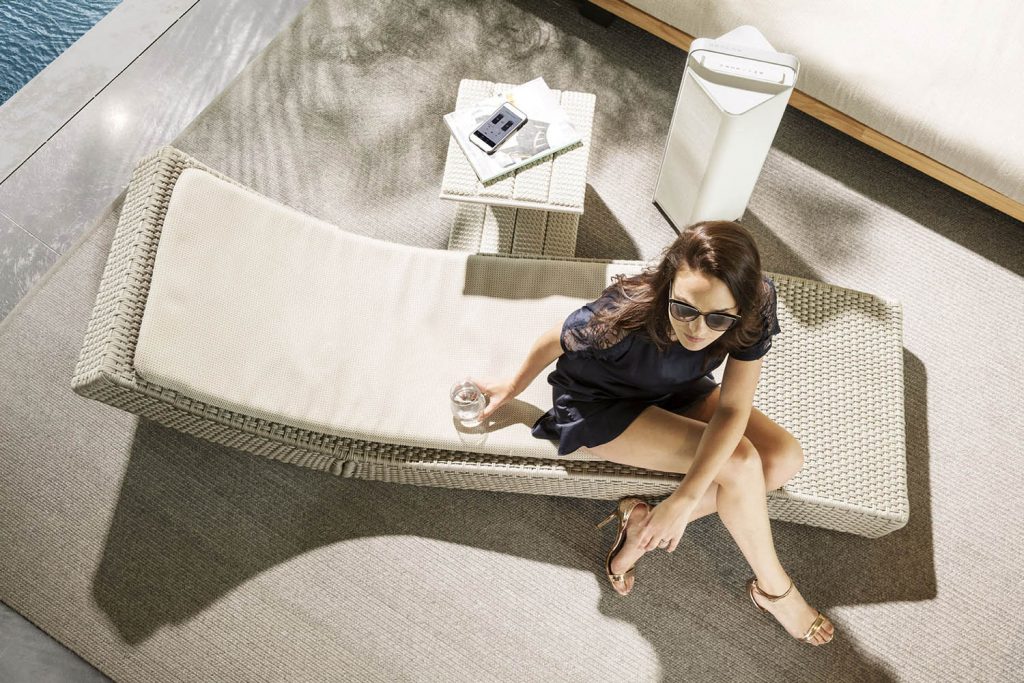 Simple control and stereo listening
Thanks to the dedicated app (available from the App Store and Google Play), users can stream music, control play lists and control volume, whilst the internal DSP (Digital Signal Processing) also allows for individual sound settings. For stereo two P9's can be linked together via Bluetooth to produce a wider stereo sound field.
For the audiophile traveller, or just to keep the P9 safe when not in use, Escape has created the optional P9 Travel Case. Made from ABS/PC plastic and featuring zip-around fastening, robust wheels and a suitcase-style pull up carry handle, the P9 fits snuggly in the Travel Case for transportation, allowing it to be put in the back of the car for a trip to the beach or even in the hold of an aeroplane.
For those wanting to keep their music content remote from their mobile devices, Escape also offers a miniature Flash Drive capable of holding up to 16Gb of music, whilst the Aux 2 Kit enables the easy installation of a ChromeCast module.
Strong rumour is this is just the first in a range of products from the company.