When it comes to multi-room audio, nothing comes close to Sonos in terms of dominance. Its low-priced offering has won fans around the world, while the breadth of devices on offer means that there's a speaker for every room in the house. Many have promised to offer robust competition to Sonos' dominance, with the likes of Yamaha's MusicCast and Denon's HEOS line-ups, but none have quite knocked Sonos off its perch. Now Bowers & Wilkins is having a go, with the firm announcing a brand-new multi-room audio line-up that promises to be the audiophile's choice.
Dubbed B&W Formation, this new line-up promises to offer compatibility with just about any streaming service available, while Bowers & Wilkins' new mesh network technology claims to beat out the competition. In fact, according to the company, its wireless protocol offers 'imperceptible' synchronisation of under one microsecond between the Duo speakers and milliseconds between different components. If true, that would be ahead of what's on offer from the likes of Sonos, Yamaha and Denon.
Getting Into Formation
Formation is arguably Bowers & Wilkins' most important product line-up of the last few years, despite offering a more affordable price point when compared to some of the company's other products. That's because it's entering an already crowded market that has been cannibalised by Sonos, and is facing competition from so-called smart speakers from the likes of Amazon and Google.
Rather than pandering to the smart speaker craze, Bowers & Wilkins is entering the multi-room market with a focus on audio quality. That's represented by both the technology packed into each of the Formation's products, as well as the price. Make no mistake, Bowers & Wilkins is not competing with Sonos on cost, and the Formation line-up is significantly more expensive than everything on offer from the Sonos camp, and that's by design. Audiophiles will be more than willing to pay extra for Bowers & Wilkins signature sound.
Despite a focus on audio quality, Bowers & Wilkins hasn't forgotten the key to making a good multi-room system. That's why it's equipped Formation with support for Apple AirPlay 2, Spotify Connect, aptX HD, Bluetooth 4.1, and 96/24-bit high-resolution audio. That's wider support than what is offered by Sonos, and Bowers & Wilkins has actually worked with Roon Labs to ensure that the Formation line-up is Roon Ready.
One area that Sonos has Bowers & Wilkins beat is the number of streaming services supported in its app. While you can control 67 music services from the Sonos app, Bowers & Wilkins' iOS and Android app only advertises direct support for Spotify, Apple Music and Tidal. Thankfully, there are other ways to stream other services to the Formation series.
It's not just about the technology powering the line-up, however. Equally important is the product range itself, and thankfully there are five speakers to choose from when opting for a Formation system.
Formation Duo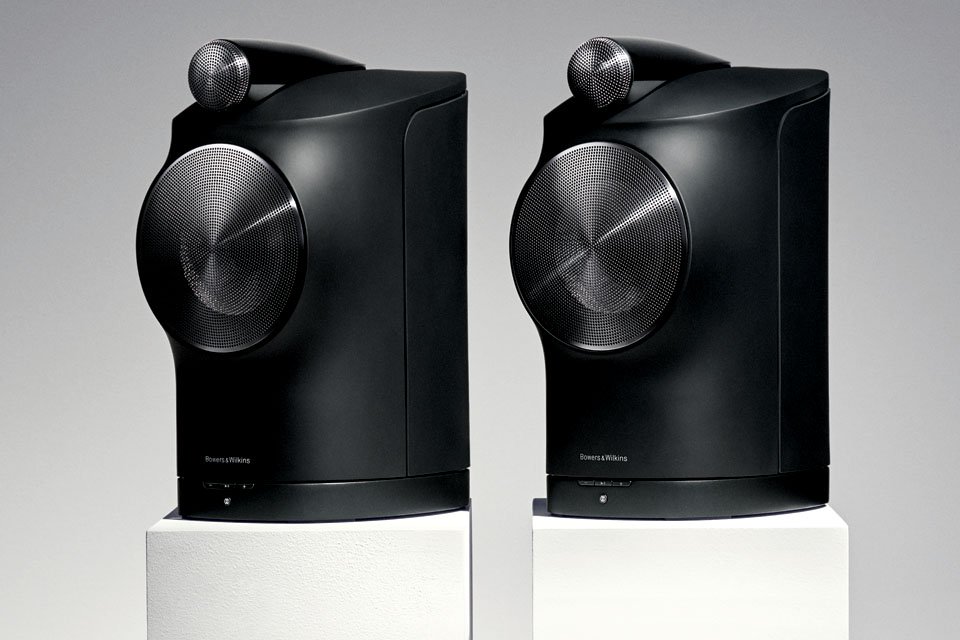 The flagship product for the Formation range is undoubtedly the Formation Duo, a pair of speakers that borrow a fair few features from Bowers & Wilkins' iconic 800 Series. That includes the signature 6.5in Continuum cone driver, which replaces the Kevlar drivers that previously adorned Bowers & Wilkins speakers. That's paired with a 1in carbon-domed tweeter with B&W's patented tweeter-on-top technology.
If you were in any doubt that Bowers & Wilkins was more interested in doing its own thing than simply copying Sonos, then the Formation Duo should be proof of that. Each speaker weighs 10.6kg, which is heavier than Sonos' Playbase and only 6kg less than the chunky Sonos Sub. Much of that weight will come from the two 125W digital amplifiers that power each speaker, but it's also undeniable that the speakers are massive – measuring 40cm tall and just over 30cm deep each.
The Formation Duo is perfect for any room where the user will be listening to the music for long period of time, with its stereo set-up costing a pretty penny. While it certainly doesn't compete with some of Bowers & Wilkins' more expensive speakers, for a wireless speaker system it's certainly on the premium end – costing $3,999 for a pair of Formation Duo speakers. UK pricing is yet to be confirmed, but they will be made available this side of the pond on April 29.
Formation Bar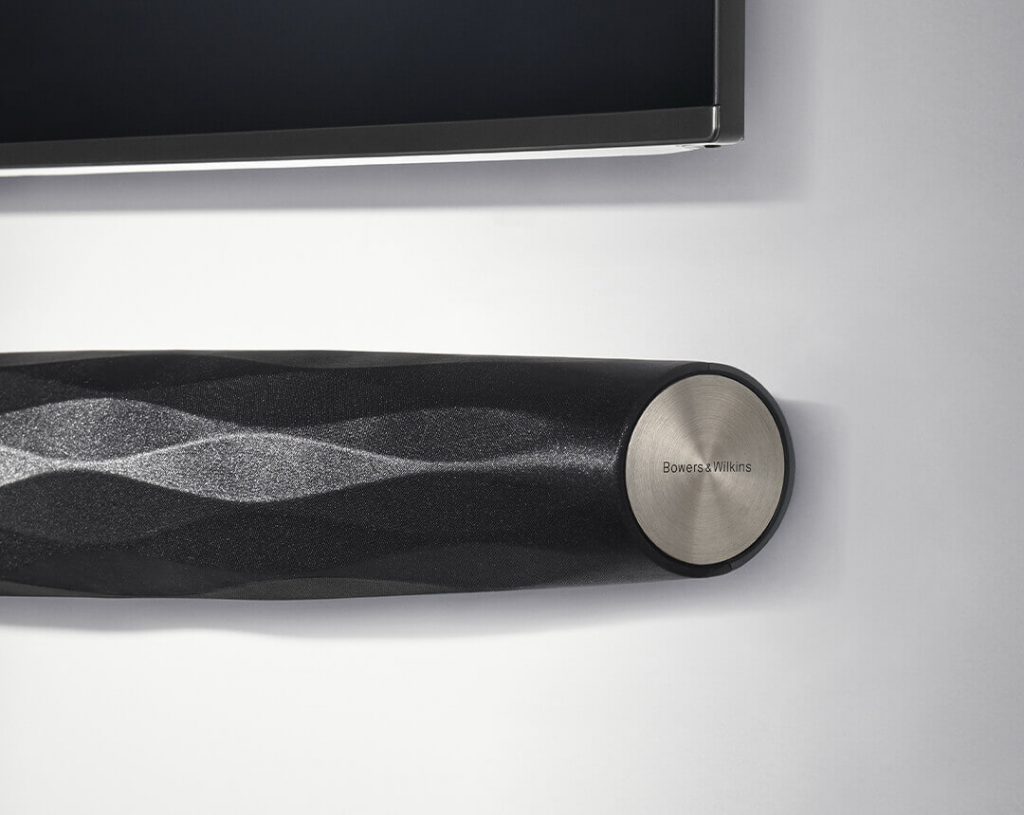 Sonos has commonly been associated with music, but that hasn't stopped the company from branching out into the ever-popular soundbar market. Its Sonos Playbar and Sonos Beam have both been smash hits, but Bowers & Wilkins believes it can do better with the Formation Bar. We're a little disappointed that Bowers & Wilkins passed up on the opportunity to offer a compelling soundbar with support for Dolby Atmos, but thankfully it concentrated its efforts elsewhere.
The Formation bar offers nine optimised drive units to provide a wide soundstage. They include three 1in double dome tweeters and six 2.6in woven glass fibre mid/bass drivers, which includes a dedicated centre channel. Power is provided by six 40W digital amplifiers. To house all of that, Bowers & Wilkins was forced to supersize its soundbar. The Formation Bar dwarfs the Sonos Playbar, measuring 1240mm wide by 109mm high – for reference, the Playbar is just 900mm wide and 85mm high. Despite the large dimensions, however, it seems that Bowers & Wilkins forgot to include an HDMI port – not great for a soundbar.
Those in the US can pick up a Formation Bar now for $1,199, while a UK release date has been set for April 29. No UK pricing information has been confirmed.
Formation Bass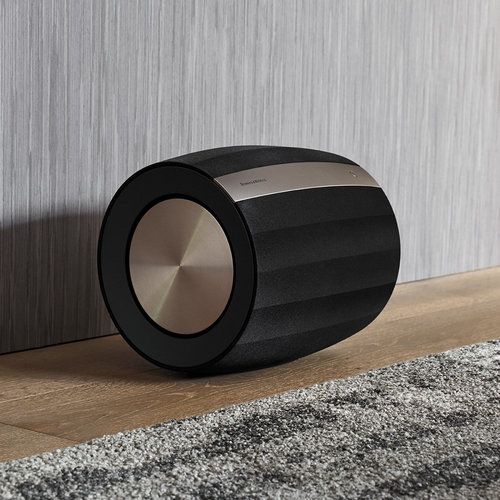 Those wanting to get the most out of the Formation Bar will also want to invest in the Formation Bass. While it's possible to install a Formation Bass without the need for the Formation Bar, the two are perfect together – with the dedicated subwoofer offering the bass needed when watching an action-packed blockbuster on the big screen.
Once again, Bowers & Wilkins has chosen to follow a different path with its sub. The Sonos Sub is a hefty speaker and it's the least aesthetically-pleasing device offered by the multi-room speaker manufacturer; that's not the case with the Formation Bass, which, like the rest of the Formation line-up, is eye-catching at all angles. Rather oddly, it's also quite compact, despite weighing 12.5kg and housing two 6.5in bass drivers, a digital amplifier, DSP, and Dynamic EQ.
The Bowers & Wilkins Formation Bass is available now in the US for $999, it should be available in the UK come April 29.
Formation Wedge
It's hard to deny Bowers & Wilkins' heritage when it comes to hi-fi, but the company also has an impressive reputation when it comes to wireless speakers. In terms of audio performance, the B&W Zeppelin is as desirable now as it was when it was first announced in 2007. While desirable, things have thankfully moved on a little since then, and the spiritual successor to the Zeppelin is the Formation Wedge.
The creators of the Zeppelin worked on the Formation Wedge, and just like its predecessor, it's designed to fill a room with immersive audio. Inside the Formation Wedge are five speakers; two 1in double-dome tweeters, two 3.5in FST midrange speakers, and a 6in subwoofer – all of which are driven by their own amplifiers, which are essentially upgraded versions of those found in the Zeppelin.
This speaker isn't just about hi-fi quality audio, however. That's because it's also one of the most striking devices in the whole Formation line-up, although its design is likely to be a love it or hate it affair. That's because from the front it looks as if the device has a bulbous front and a flat back, when in reality, the back of the speaker is also curved. We dig the design, although let us know on Twitter what you think.
The Formation Wedge is priced at $899, with UK pricing set to be unveiled closer to its April 29 release date.
Formation Audio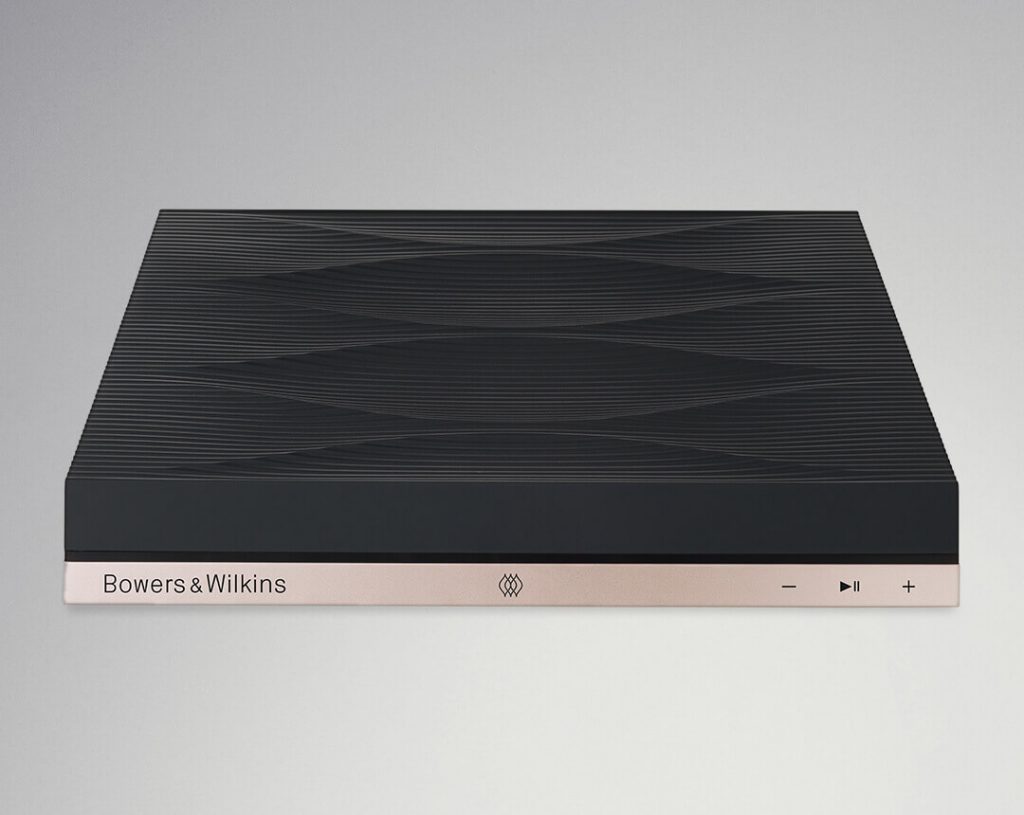 While the Formation line-up is great for those wishing to listen to audio from online streaming services or from a Roon media library, what about more traditional sources of audio, such as a turntable? Thankfully, there's also a solution for that, although you'll have to stump up $699 for the privilege of acquiring a Formation Audio.
This wireless hub features both digital and analogue inputs and outputs (RCA and optical) for linking legacy products into the Formation multi-room system. It's hardly the most exciting product in the line-up, but it'll be key for linking the old with the new.
Update: How Much Will Bowers & Wilkins' Formation Speakers Cost In The UK?
Bowers & Wilkins has officially confirmed how much its Formation range will cost in the UK. Prices are as follows:
Formation Wedge – £899.99
Formation Bar – £999.99
Formation Bass – £899.99
Formation Duo – £3,499.99 for speakers, £699.99 for stands
Formation Audio – £599.99
Can Bowers & Wilkins' Formation Range Compete?
Bowers & Wilkins has created a compelling range of multi-room speakers, backed by a robust mesh network that promises stability. While they're definitely more expensive than what's on offer from Sonos, audiophiles will be much better served with the Formation range.