Denon, has announced a major free firmware update to its Denon Home range of premium wireless speakers and sound bar.
The latest update adds Alexa Built-in voice assistance to the entirety of the lineup  and wireless 5.1 surround sound capabilities for the Home Sound Bar 550. Owners of the new sound bar can now pair Denon Home 150, 250 or 350 as wireless rears for a fully immersive experience. Additionally, the Home Sound Bar 550 receives a DSP boost, resulting in improved bass response.
Alongside the many updates for the Home range, owners of all HEOS Built-in products will benefit from a fresh new look for the HEOS app.
Alexa, Good to Have you Built-in…
The full range of Denon Home premium wireless speakers—Denon Home 150, 250, 350, and Denon Home Sound Bar 550—have Alexa Built-in. Owners no longer need a separate Alexa-enabled device to utter requests of the digital assistant.
To use voice control on Denon Home products, owners must first turn on the built-in microphones within the HEOS app and link the speaker to their Alexa account. Users can tell if the microphone is activated via the front light strip, which was previously dormant. Once turned on, users can ask Alexa to play music, hear the news, check the weather forecast and control smart home devices. For complete privacy, the microphones in Denon Home speakers will remain disabled and unpowered unless users choose to enable Alexa.
In addition, two new capacitive touch buttons will be activated on the top panel of Denon Home speakers, which are used to control Alexa in two different fashions. One button mutes the microphone, the other allows owners to set Alexa to actively listen. When Alexa is set to actively listen, users can speak their voice command without having to use the wake word, 'Alexa.' When muted, the front light strip will briefly glow red to indicate the mic is off, while the touch button will remain red until the mic is unmuted.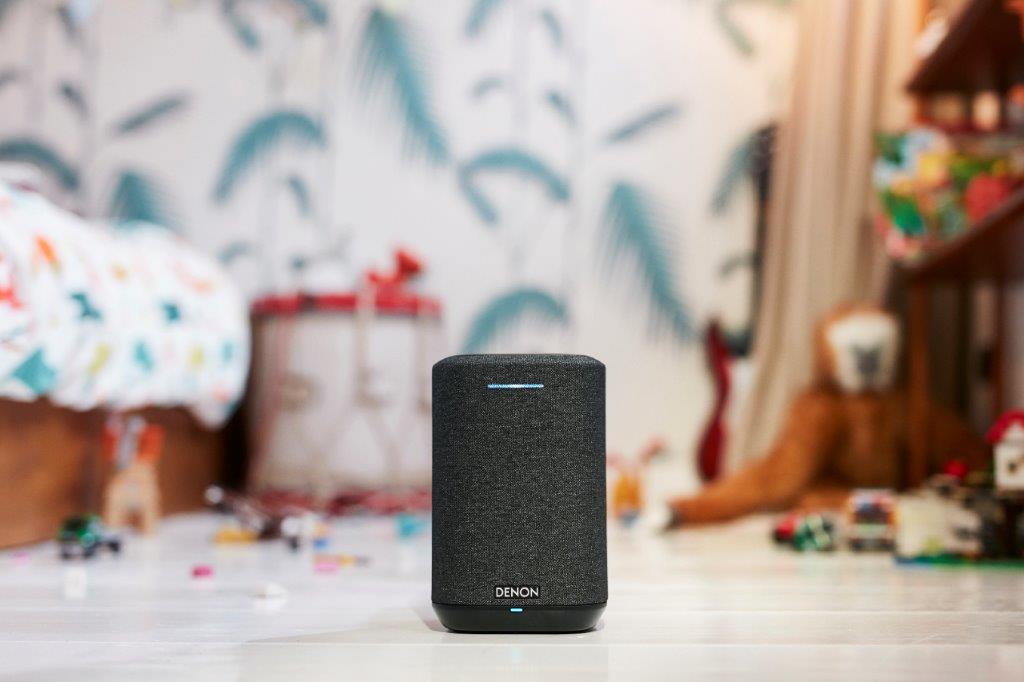 Denon Home Sound Bar 550 Wireless 5.1 Surround Sound
Taking advantage of the Denon Home Sound Bar 550's support for the Dolby Atmos and DTS:X 3D audio formats, home cinema fans with a Denon Home Sound Bar 550 can now wirelessly connect a pair of Denon Home speakers as rear surround channels to create an immersive surround system. For larger rooms and even more impressive bass, users can also pair a Denon DSW-1H subwoofer to complete the full 5.1 surround set up.
Whichever option users choose, audio filtering is done automatically to provide the best possible sound, redirecting lower frequencies to the subwoofer so the soundbar can concentrate on greater clarity and precision. Setup for any of these configurations is possible within seconds from the HEOS app.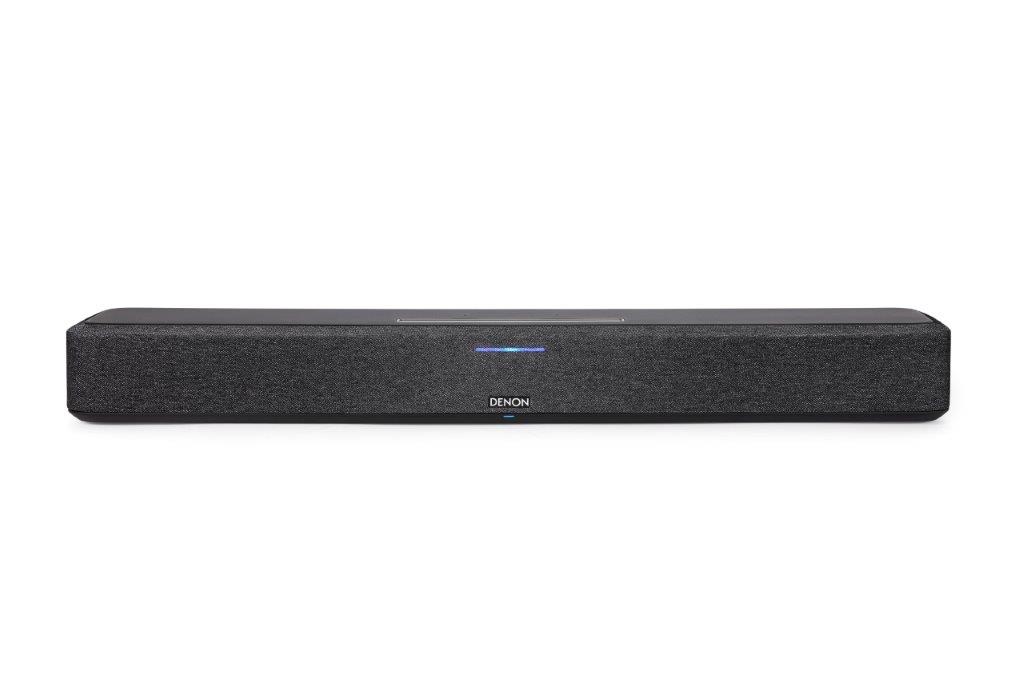 Improved Bass Response
Made possible by advanced DSP technology, Denon's acoustic engineers are able to make performance improvements retroactively to existing products. In this firmware update, Denon Home Sound Bar 550 now offers more precise, faster and controlled bass for both music and movies.
A Fresh HEOS App
The HEOS app has a new look. New users and legacy owners of any HEOS Built-In product benefit from a new user interface for easier navigation and control for their music system.
The Denon Home U26 firmware update is available now for the majority of Denon Home users worldwide.