Reflecting this year's broader EI Live! show perspective, Habitech is making a statement of value-added versatility with a display of products and services that embraces residential, commercial AV and contractor markets.
Sign up for the show here.
Sharing the stage with its award-winning resi portfolio is a growing line-up of commercial AV products, mixed with flexible crossover product lines such as Legrand's MyHOMe_Up automation, and new to the Habitech stable, the attractively smart Lutron RA2 Select lighting and blind control.
Equipped with virtues that will appeal to both installers and contractors, MyHOME_Up offers easy control over light, heating/cooling, music and door entry from smartphone and a range of in-wall keypads and a wide choice of colours and styles.
It installs using standard wiring techniques and configures through a smartphone app without proprietary programming. Designed for entry-level simplicity and with prices to match, MyHOME_UP is designed to offer strong reliability and décor-matching talents.
So Sonance Crew
Alongside its Architectural Series in-ceiling speakers, which offer integration with downlights, Habitech's discreet speaker champion Sonance returns to the show with the UK exhibition debut of its new 'Garden Series' outdoor speaker range.
Offering a balance of performance, versatility and simplicity, the new systems use the brand's original and familiar sat/sub form-factor, scalable in 4.1 up to 16.2 configurations and with a maximum coverage of 300 sq.ms.
Featuring a pivoting knuckle for precise audio directivity and with removable 9in ground stakes included, the two-way 4in sat and 10in dual voice coil sub go louder with more detail and bandwidth, and make a perfect team with Sonance DSP amplifiers.
Another CI original Aquavision, now available from Habitech to custom integrators exclusively, is back at EI Live 2019 with its Horizon outdoor TVs.
Incorporating Comprehensive Thermal Management (CTM) and Advanced Daylight Sensing Technology (ADST), which monitors and adjusts screen brightness to the optimum level, the IP66-rated range in six sizes up to 100in offers 1080p or 4K UHD resolution, two brightness levels, a high quality, anti-reflective LED Screen and anti-glare glass, full integration with AV distribution systems, and protection against water, dust, sand, moisture and insects within an operating temperature range between -40°C (-40°F) and 110°C (230°F).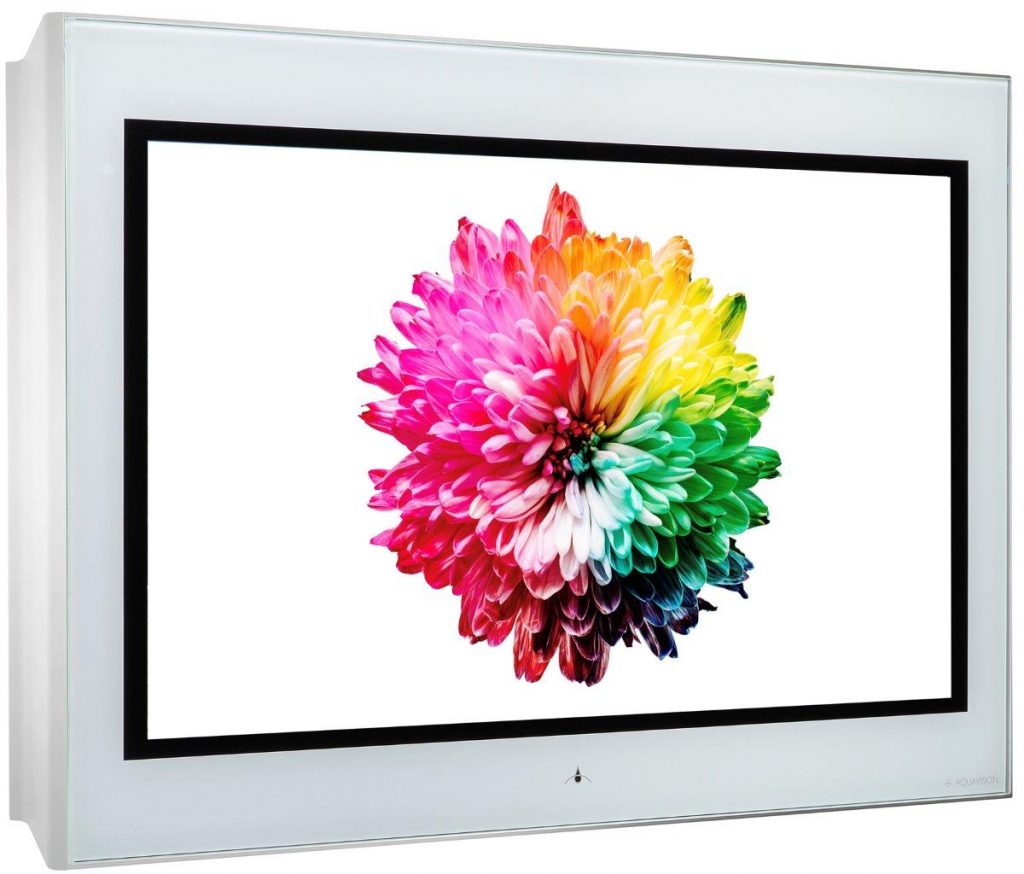 Show exclusive
Exclusive to EI Live! Habitech will be previewing its new Commercial AV training courses designed to offer CI integrators greater knowledge and experience of CAV system design in order to win rewarding installation projects for shops, clubs, bars, restaurants and hotels.
This bespoke EI Live! training event from Habitech's Technical Manager Justin Martin-Lawrence will form the ideal backdrop to the EI Live! display of Sonance Professional Series speakers; Yamaha Pro's configurable multi-zone power amplifiers and versatile audio processors; Wyrestorm's 'Network HD' video-over-IP platform, Ruckus' peerless switch technology and wireless prowess, and iPort's 'Surface-Mount' platform of iPad wall-mount solutions, all of which are supplied and supported to commercial installers through Habitech's new Pro-sales division, Habitech Professional.