Habitech is enhancing its range of AV equipment racks and mounts with the world-class quality and convenience of the SANUS brand. Complementing Middle Atlantic's high-end custom product line-up, SANUS is designed to serve a broad range of AV integration projects, delivering reliable quality with excellent features at lower price points from pre-assembled racks or for rapid assembly from a single carton. In addition, SANUS' Black Series offers Habitech customers the most comprehensive and innovative choice of TV mounting hardware, created in cooperation with and exclusively for custom installers.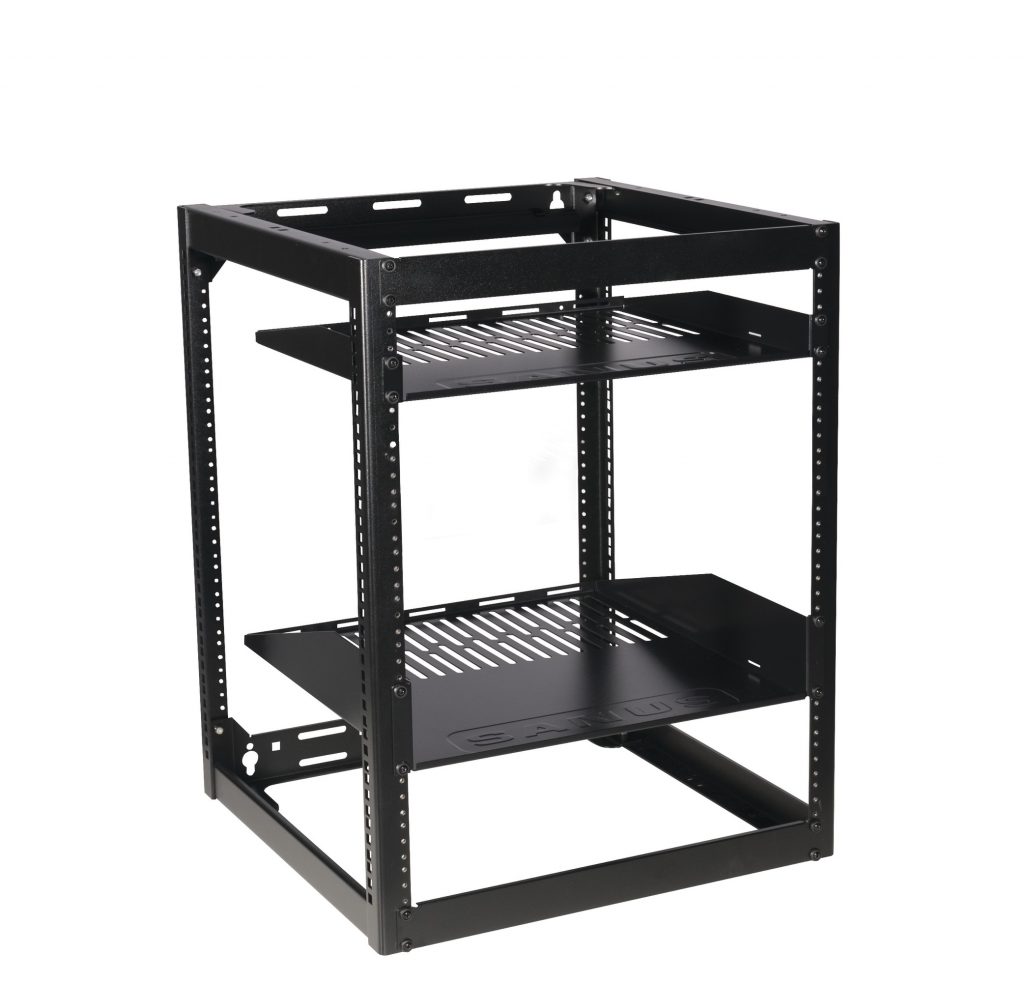 Habitech's SANUS rack range includes the 'Component Series' CFR 21 range in 15, 27, 36, 44U sizes and CFR 1600 Series Skeleton racks in 15 and 20U heights. The CFR 21 Series comes pre-assembled in a heavy gauge steel construction with blanking panels and vented shelves, which include back stops to ensure AV equipment does not move during use. Quick-release back and side panels allow complete and total access to components and wiring, while an integrated cooling system regulates equipment temperature. Lockable tempered glass doors are supplied along with additional accessories to gang racks together and to make side panels lockable.

SANUS Component Series CFR1600 Skeleton racks can support up to 270 kg of AV gear on the floor and up to 90 kg when mounted on the wall. Their modular, stackable structure can be arranged in different height combinations (20U and 15U). Each self-aligning rack and its components ship in one box and can be assembled in just 15 minutes. CFR1600 racks are compatible with the SANUS EcoSystem, which is fully customisable accessory that serves as the single power source for all low-voltage (network) equipment in a rack.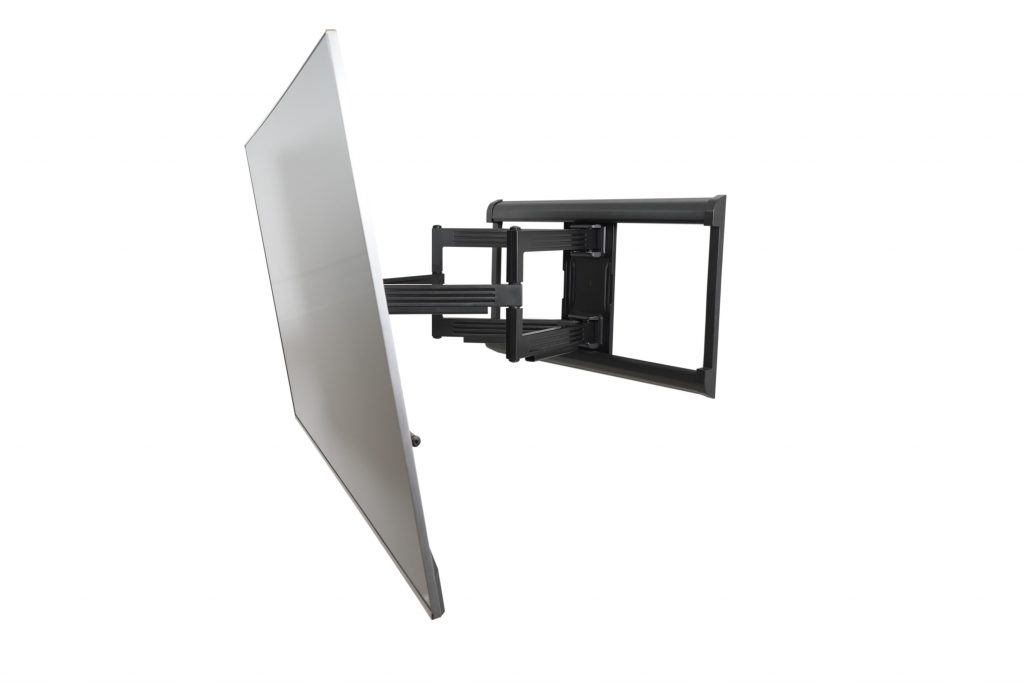 Designed exclusively for the CI community, SANUS' Black Series of TV mounts is extremely durable, easier to install and easier to use. Full motion, tilt and fixed mounts in a range of sizes offer installers easy access to cables and wires behind a mounted TV, as well as post-install adjustments of height and level, easy installation on virtually any stud wall, universal fixings across the range and padlock security when necessary.
Habitech is backing its new SANUS business with a large stocking profile for rapid delivery, supported by SANUS' UK warehouse at Derby.
Commenting on the move MD Jonathan Pengilley says "SANUS completes our rack and mount line-up delivering added versatility and convenience to a wide range of projects in a single complete package. Today, for virtually any challenge, we can supply the answer overnight from a large stock commitment, supporting your business in the way you've come to expect."