Promising greater mastery over light and shade for the largest residential projects, Lutron's HomeWorks Wireless will empower the design versatility available from Habitech.
Habitech, distributor to residential and commercial CI, is transforming the scale and versatility of its lighting design offer with HomeWorks Wireless. The platform offers integrators the ability to deploy over six decades of design sophistication from the World's foremost lighting control specialist, while retaining the convenience of RF installation and smart App-based control.
Mobilising Lutron's Clear Connect RF Technology, HomeWorks Wireless provides greater processing power, scalability, configurability and design compatibility to deliver the most creative control over light and shade, even in the largest homes, says Habitech.
Akin in principle to the company's entry-level RA2 Select system, HomeWorks Wireless uses a system of main processor and RF repeaters to extend the operational range of wireless dimmers, keypads, shades and sensors through 'Clear Connect' technology. Like RA2 Select, it deploys a 'Clear Connect Bridge' linked to the home's router to enable smartphone App control of lighting, window treatments and designed 'scene' combinations of artificial and natural light around the home.
However, unlike its entry-level RA2 Select progeny, which has a capacity of 100 devices, HomeWorks Wireless offers integrators the full creative endowment of up to 600 devices on a single system.
In addition to the ability to handle greater loads, Homeworks Wireless provides integrators with the opportunity to use different load types and control DALI or DMX fixtures as well as a wider range of keypads such as the 'seeTouch' tabletop, complete with a broader choice of finishes, button arrangements and engraving possibilities.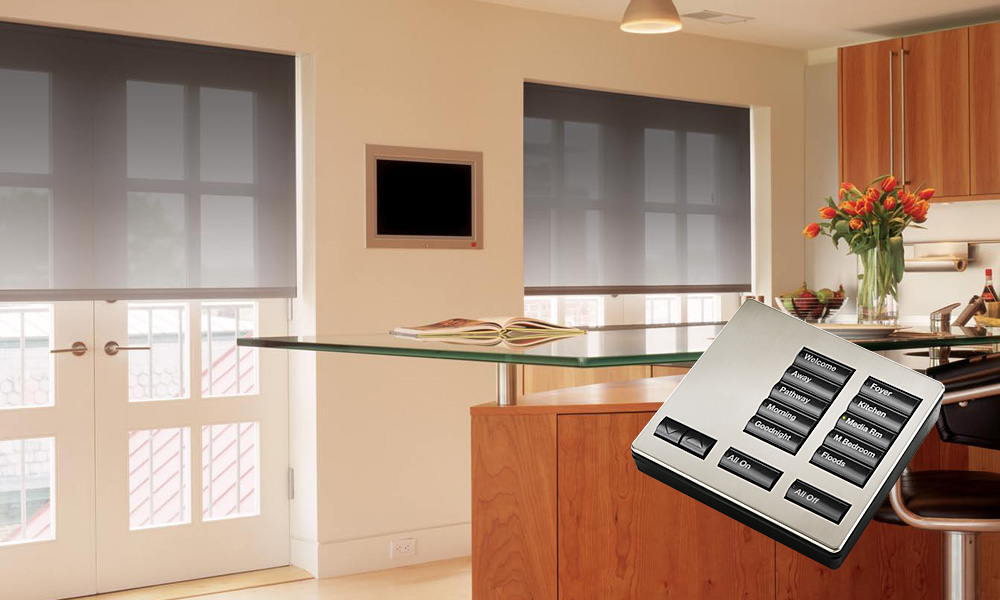 More power
More powerful configurability provides HomeWorks Wireless with a further advantage over rivals. Its design software enables Conditional (if this, then that) Control scenarios, allowing the ability to precisely customise the user experience. Configurable keypad buttons can be programmed for multi-layered functions, governed by single taps, double-taps, or longer button pushes. Scenes are manually or automatically activated via astronomical time clocks or triggered from a third-party system controlling entertainment or security for instance. There is also a 'vacation mode', which allows the user to trigger a randomised sequence of operations designed to give the impression of occupancy while the owners are away.
Commenting, Habitech's new lighting specialist Jorge Pereira says, "Lutron's HomeWorks Wireless places almost limitless creative potential in the hands of integrators, supported by the convenience of wireless connections and over sixty years of proven design innovation and reliability. It offers the seamless and scalable control over lights and window treatments from the same décor-matching keypad – even from the same button.
"Backed by Lutron's seven-year limited warranty and with the assurance of Habitech's customary support and expertise at every stage of the decision process, we'll help you to create the best experiences for your customers. Ultimately, we want them to be so comfortable with the technology that they forget the system altogether. At this moment, when system and environment are as one, we will have achieved our goal."