Bigger and better than ever, this year's AWE Expo will take place on Tuesday and Wednesday, October 15-16, at AWE's Epsom Smart Apartment HQ.
AWE says there is no better time or place for integrators, media and other industry professionals to experience the many exceptional industry firsts and latest insights on AWE's range of premium brands.
"The AWE Smart Home Expo is the industry's best chance to get up close and personal with the top brands in the industry, all in one location," says Stuart Tickle, AWE's Managing Director. "We're especially excited to showcase Sony's native 4K projectors, the best pound for pound home cinema projectors on the market and demonstrate just what they can do in our newly renovated Reference Cinema. We'll also have new projector launches from Epson, the latest 4K and 8K screens from Sony, Samsung, LG, and Panasonic, awesome-sounding speakers from KEF and Definitive Technology, amplifiers and receivers from Denon and Marantz, the latest high-performance cinema screens from Euroscreen, the Smart automated window shading solution from Silent Gliss and URC Total Control 2.0. The AWE Smart Home Expo has pretty much everything for the integrator who cares about premium brand quality, easy integration and excellent value."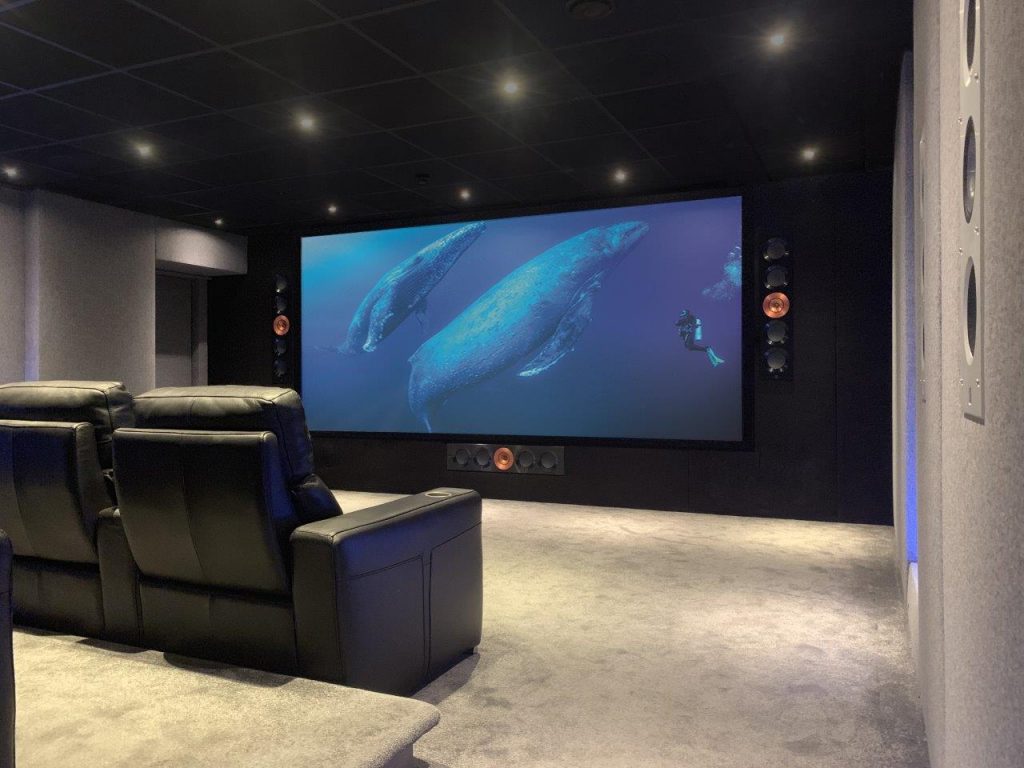 Technology highlights will include the first showing of Sony's upgraded VPL-VW760 and VPL-VW5000 native 4K HDR projectors; an exclusive preview of C-LED, Sony's new Crystal LED screen alongside the first demonstration in the UK of the brand's mind-blowing new 85 in 8K screen; and the LG Wallpaper TV. Also, unveiled exclusively at the event will be Epson's brand new EH-TW7000, EH-TW7100 and EH-LS500 laser 4K projectors.
The AWE Reference Cinema is upgraded to feature Sony's VPL-VW5000 flagship 4K laser projector and a Sony VPL-VW870 native 4K laser projector as well as a brand new 170 in 2.35:1 ambient light rejecting screen from Euroscreen. Immersive high-performance audio is delivered by KEF Reference in-wall speakers augmented by four Definitive Technology subwoofers driven by Marantz processing and Classe amplification.
Visitors will be able to experience a full IMAX Enhanced demonstration in the Performance Cinema featuring a native 4K Sony VPL-VW-570 projector, Marantz amplification, Definitive Technology Reference in-wall speakers and a Euroscreen fixed frame acoustically transparent screen. In the Smart Apartment Den visitors can relax in this newly decorated space and check out the new EH-TW7000 and EH-TW7100 and EHLS500S projectors, KEF R Series speakers, Marantz two-channel NR1200 amplification and a Euroscreen in-ceiling projector screen.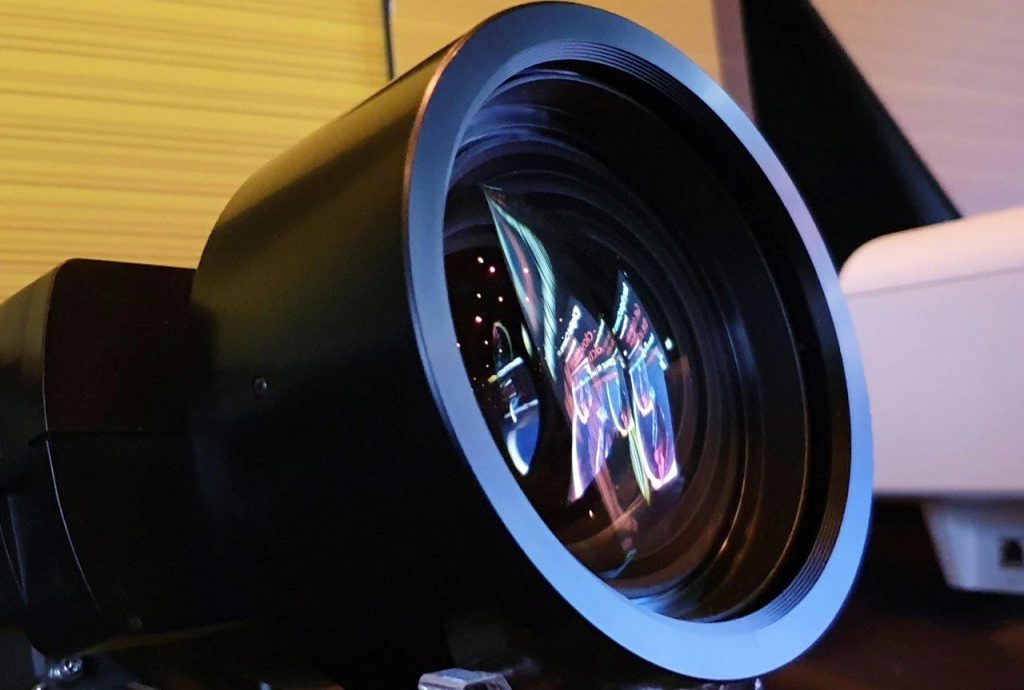 Elsewhere in the Smart Apartment, the DT Hallway will be home to more new decoration in the shape of a giant HEOS graphic, outlining the full HEOS by Denon connected audio experience and focussing minds on the range of products on display from Sound United brands to achieve a high-performance multi-room solution. The Gallery of the Smart Apartment will be home to the latest 4K and 8K screens from LG, Panasonic, Samsung and Sony while in the Games Room the LG wallpaper TV takes centre stage.
All technologies in the Smart Apartment are controlled by URC Total Control 2.0, now available with new remotes and modules for Panasonic, Loxone, Heatmiser and Lilin.
More than that, AWE will also be offering dedicated installer training over the two days in its award-winning Smart Home Academy. This will include a dedicated Lens to Living Room briefing from Sony covering its latest TV and home cinema products and technologies; a session from Sound United looking at the latest innovations from Denon, Marantz, Definitive Technology and Classe; and an in-depth control and automation presentation on URC's Total Control 2.0, featuring a range of new two-way integration modules plus product updates on Silent Gliss, covering its new Smart by Silent Gliss solution for the home.

AWE will also be offering a dedicated early morning training programme exclusively available to members of the Smart Homee Group. This will cover an introduction to AWE, the brands, the training support available and other incentives for newcomers to the smart home market.
Best Handheld Remote
The AWE Smart Home Expo is the place to catch control innovations from URC and Silent Gliss for the very first time. This will include the TRC-1480 Handheld Remote, dubbed the best handheld remote ever by US media insiders, RAVE, a range of URC control modules and automated blind options from Silent Gliss.
The TRC-1480 includes push-to-talk voice control, a 2.4-in touchscreen LCD and provides two-way metadata, hard buttons and an ergonomic design. Fully compatible with URC's Total Control 2.0 system, the device is known for its effortless balance in the end users' hand thanks to ergonomically placed finger grooves and an evenly distributed weight of just 226g.
Visitors to the Smart Home Expo can also get to grips with the new series of six URC Total Control Modules from AWE to help make installation quicker, easier and more reliable. These new modules allow integrators to control all 2019 Panasonic TVs and the company's premium end DP-UB9000 Blu-Ray player over IP using URC; the Loxone smart home system; Heatmiser heating control; and Lilin IP cameras to improve security system integration and performance. Finally, AWE has released a new Background Macros module which will be a significant time-saver for all installers working with URC.
All of these two-way control modules, designed, developed and tested by AWE, URC's exclusive distributor in the UK, are available completely free of charge from AWE's website to installers who have purchased URC systems through the company.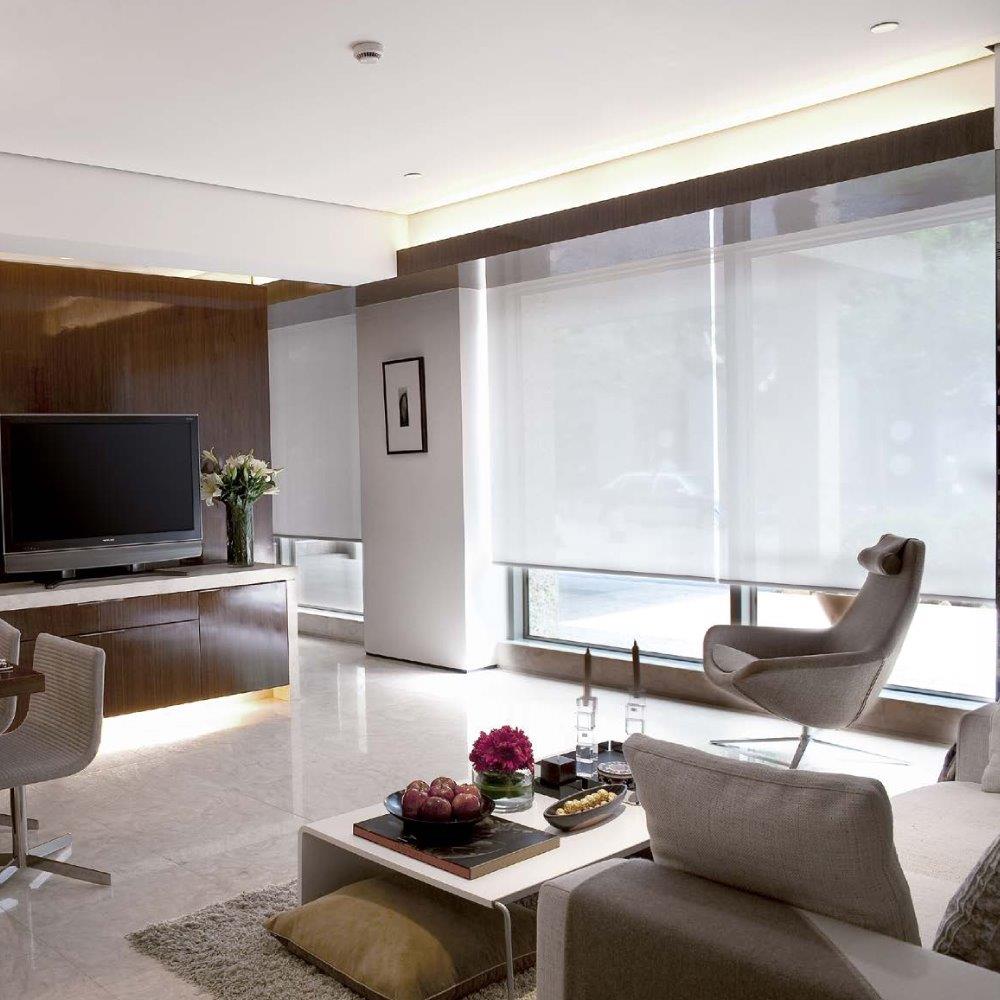 AWE will also be showing Smart by Silent Gliss which transforms motorised curtains and blinds into intelligent devices, with benefits such as bottom bar alignment, up synchronisation and complex scene settings. Smart by Silent Gliss brings the flexibility to schedule curtains to open and close at particular times; the convenience of operating the blinds from a range of devices; the capability to create room ambience with pre-programmed scenes; the opportunity to improve energy efficiency with blinds operating automatically to avoid overheating or heat loss; and security benefits with blinds and curtains moving automatically even when your client is not at home. Visitors will see how systems are specifically designed to integrate seamlessly with typical control platforms, including URC, and are available with curtain tracks, roller, roman and dimout blinds, as well as sliding panels and Metropole. Find out about our nationwide specifying, measuring and fitting service at the AWE Smart Home Expo.