Made in France at Focal's specialist manufacturing facilties, Focal Chora is introduced as a new generation of high quality yet affordable loudspeakers, featuring unique technology and design. Replacing the Chorus range, Chora has been created to embody French manufacturing quality and the maker argues is an outstanding new entry into the Hi-Fi world.
As part of a process of constant renewal, the brand is unveiling the successor to its Chorus line with the launch of Chora. The engineers may have had the same goal in mind when conceiving the project – namely, to offer accessible high-quality products –, but Focal argues the results are on another level.
In addition to a unique design perfected by three new finishes, the midrange and bass speaker drivers in the Chora loudspeakers are made of an all-new cone, that is designed to offer instant sound appeal and visual charm.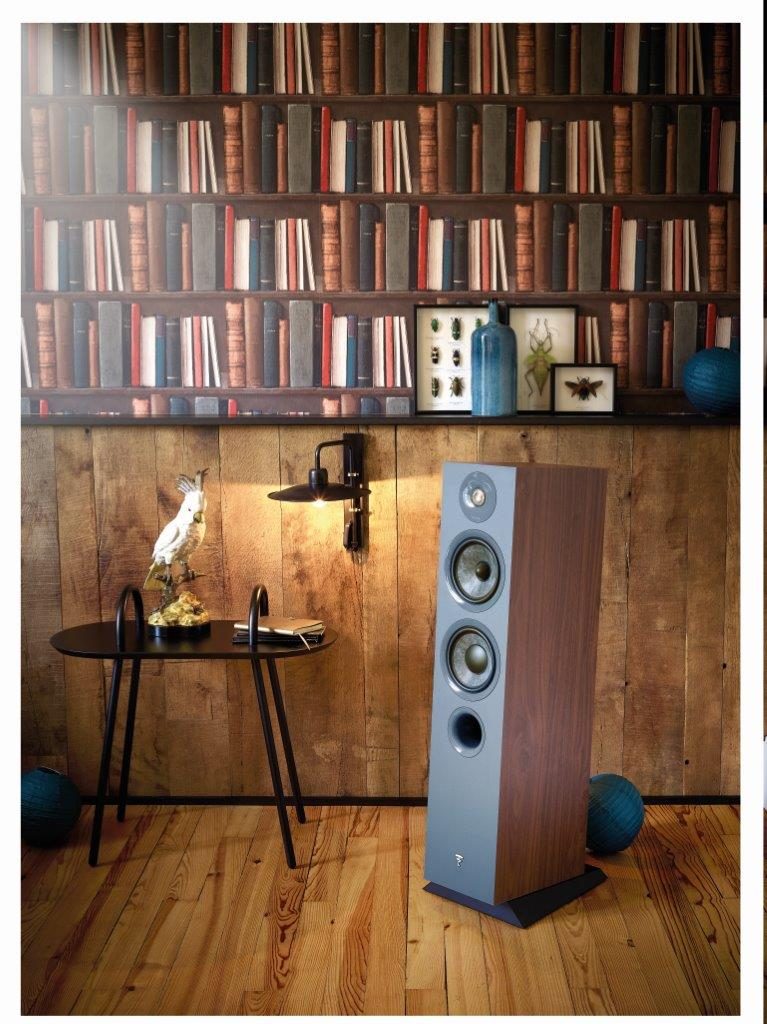 Slatefiber: The New Focal Cone
Slatefiber is a unique new speaker driver material designed and manufactured by Focal. Behind its slate-effect looks hides impressive speaker-cone performance, as a result of a range of technical innovations, says the maker. Focal has introduced new materials: thermoplastic polymer, with non-woven recycled carbon fibres that achieve even greater damping, rigidity and lightness – the essential elements of a good speaker driver.
Focal says that with this exclusive and innovative cone, the sound reproduction of midrange frequencies is perfectly balanced and rich, with minimal colouration and plenty of dynamics.
The Chora line consists of the Chora 826 and Chora 816floor-standing loudspeakers and the Chora 806 bookshelf loudspeaker. All bass-reflex designs, in addition to the Slatefiber speaker drivers, these sound solutions integrate a TNF Aluminium/Magnesium tweeter – another Focal signature – for a strongly rendered treble.
While the brand has invested in high-performance industrial tools for the manufacturing of its solutions, Focal adds that it also makes sure that aesthetics are centre-stage: Chora loudspeakers are available in Black, Light Wood and Dark Wood finishes. Modern, 'on-trend' colours that fit within a range of styles of interior. To complete the range, more Chora sound solutions are due to be launched in 2020, with the focus on Home Cinema, more news on those when we get it.
Pricing and availability
Chora 806 standmount speakers – £599 / €599 / $799 per pair
Chora 816 floorstanding speakers – £1,099 / €1,199 / $1,399 per pair
Chora 826 floorstanding speakers – £1,299 / €1,399 / $1,599 per pair
Dedicated 806 Stands – £199 / €199 / $299 per pair
All Focal Chora 806, 816 and 826 speakers will be available in the UK during September in black, light wood or dark wood finishes. Focal is distributed in the UK by OneAV.