Since the Sonos Amp's release in February 2019, it has become a mainstay of many home and commercial installations. The Sonos Amp is designed to deliver a high-fidelity performance, and whether installing a single Amp or multiple units, with Flexson's clever mounting solutions, the company says installation couldn't be neater.
The Flexson Wall Mount for Sonos Amp offers an easy installation for a single unit. A quality steel plate secures to the wall, with the Amp simply slotting into place. A cable cover, colour-matched to the Sonos Amp, ensures power cables are neatly tucked away, out of sight and out of mind. Alternatively, this mount allows for a Sonos Amp to be secured via VESA mounts to the rear of a TV, a nice solution for stereo or 2.1 audio boosts for large screen viewing.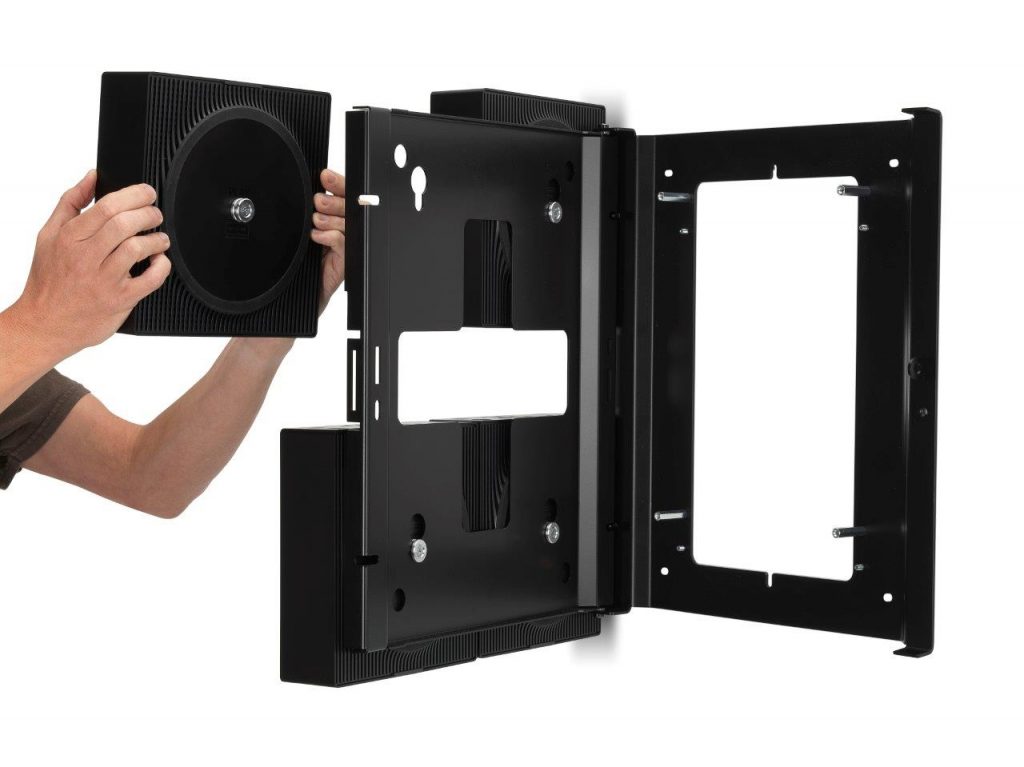 With the Flexson Wall Mount for four Sonos Amps, free up space by securely mounting up to four Sonos Amps together. Once the frame is mounted to the wall, the Sonos Amps can be quickly fitted and secured. The mount is hinged to make cabling convenient and accessible after installation – the mount can be installed to make both left and right hinging available. Like all Flexson mounting solutions, cable management is designed to be simple – a colour-matched panel on the front ensures that the cables are all neatly covered and hidden. The Wall Mount for four Sonos Amps comes equipped with a security screw to ensure the Amps are locked into the mount. Additionally, space for a padlock offers added protection where needed.
Flexible
For an even more flexible installation option for multiple Sonos Amps, the Flexson Dock for four Sonos Amps also fits up to four units, though this time in a compact, linear format. The solution simply fits to either a wall or cabinet and the Sonos Amps slide easily into place. Equipped with clever retaining clips, the Amps are securely held, and also allow the unit to be fitted to the underside of a cabinet if required. There is also enough internal space within this robust, colour-matched, steel mount for four sets of cable management.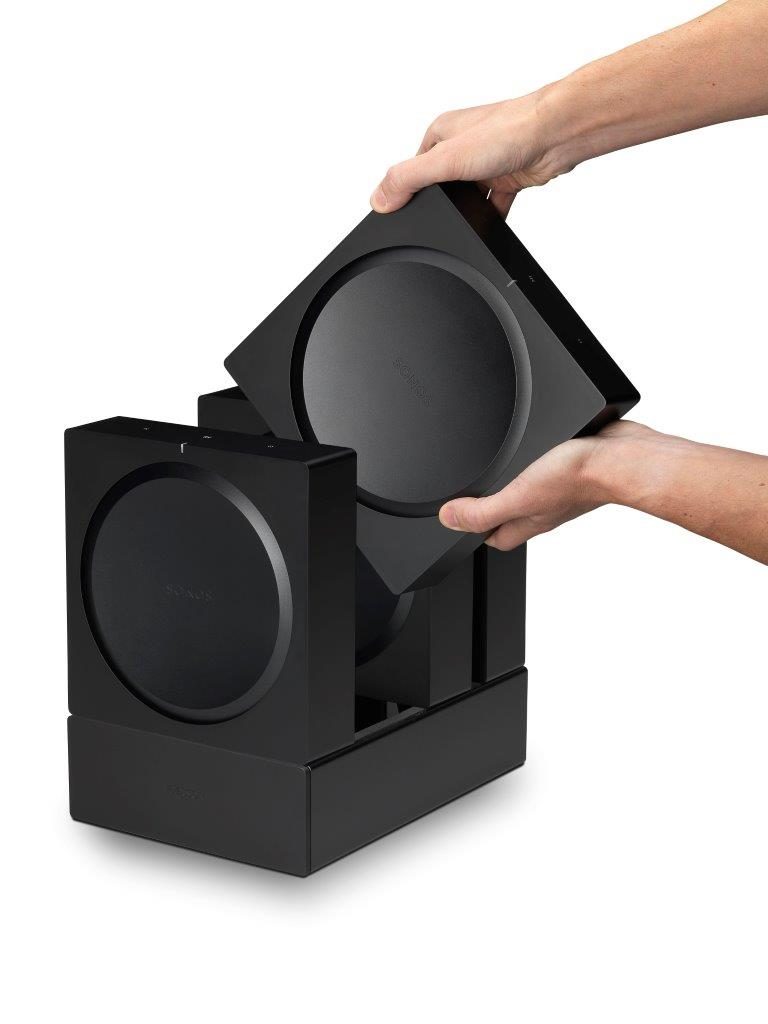 Flexson says with its stylish and robust premium accessories for Sonos, installers can ensure users get the most from their Sonos products. Whether installing the high-fidelity Sonos Amp or the compact, ever-popular Sonos One, Flexson offers a specifically designed solution.