Wednesday October 9 was the date for the very first Pulse Cinemas Golf Invitational. Taking place at the beautiful and very exclusive Bearwood Lakes Golf Club in Wokingham, Berkshire, the event was a huge success with dealers, manufacturers and Pulse Cinemas staff; all competing to be crowned amongst the best players in the CI industry.
Organising the event and taking the lead for much of the day was Stephen Carr, brand manager for Kaleidescape, the brand that was the main sponsor for the day.
Teams of four teed-off throughout the morning as approaching fifty players set out to conquer the challenging Bearwood Lakes course with, as the name suggests, its many water hazards, as well as bunkers and abundant wildlife.
Even for non-golfers, it really is a stunning spot to spend the day.
Competing for various prizes at the end of the day, players had to negotiate some tricky weather including gusting wind and threatening cloud cover.
Competition was friendly, but fierce, for prizes such as the nearest the hole and potentially the biggest prize on the day, for a hole in one on the 12th as well as the overall score standings.
Stephen comments, "At Pulse Cinemas we are always talking about adding value to what we deliver. Of course, we do this with great brands, technical support and training, but we are also committed to taking our relationship with dealers to other areas and providing events such as this is core to that goal.
"Getting access to a course like this and spending the day together is not just a great day out, but also a chance to strengthen our ties together and better understand how we can help and support our dealers. This event will definitely be back for next year, so get in touch and find out what you need to do to qualify!"
Players taking part this year were drawn from Pulse Cinemas customers right across the industry, with Environ, Ideaworks, Finite Solutions, Marvel Group, Sound Gallery, Cornflake, Darke AV and Marquee Home all getting involved.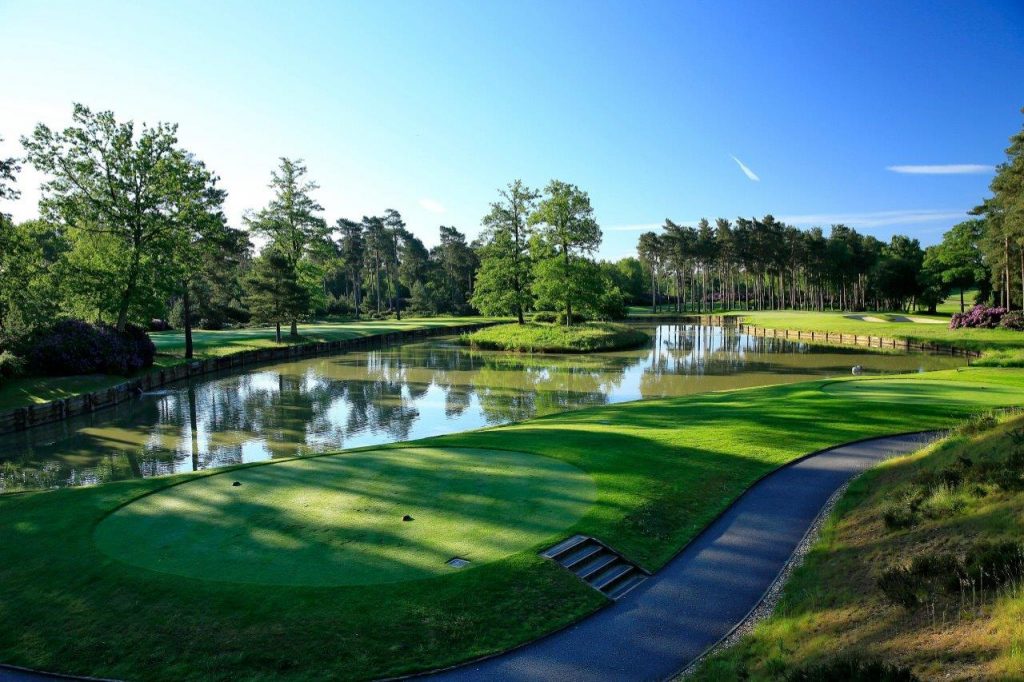 Making it all possible
Pulse Cinemas received lots of support on the day from its brand line up. Kaleidescape was the main sponsor for the day, helping fund the green fees and the much-needed meal after play was over.
Anthem/Paradigm sponsored the nearest to pin competition on the 12 hole with the prize of two Paradigm Defiance Subwoofers and two Anthem MDX distribution amps. James Loudspeaker sponsored the day's gift bags with hats, balls and golfing accessories.
Fortress Seating part-sponsored the event's very smart branded Footjoy Windstopper jackets for all the players, and Storm Audio sponsored the long drive comp with a golf wedge and premium golf balls.
RTI pitched in and gave away a full three-day programming training course at RTi HQ in the USA, complete with accommodation and £100 towards flights. Trade association CEDIA gave away flights and one night's accommodation, as well as a full training pass to ISE 2020. IsoTek contributed to the prizes, giving away Aquarius, Corvus and Premier cable products.
Demos of Paradigm/Anthem took place throughout the day in the club house and out on the putting green there was also a NEAR (Nearscape 4.1 DSP system) outdoor audio system keeping the players company.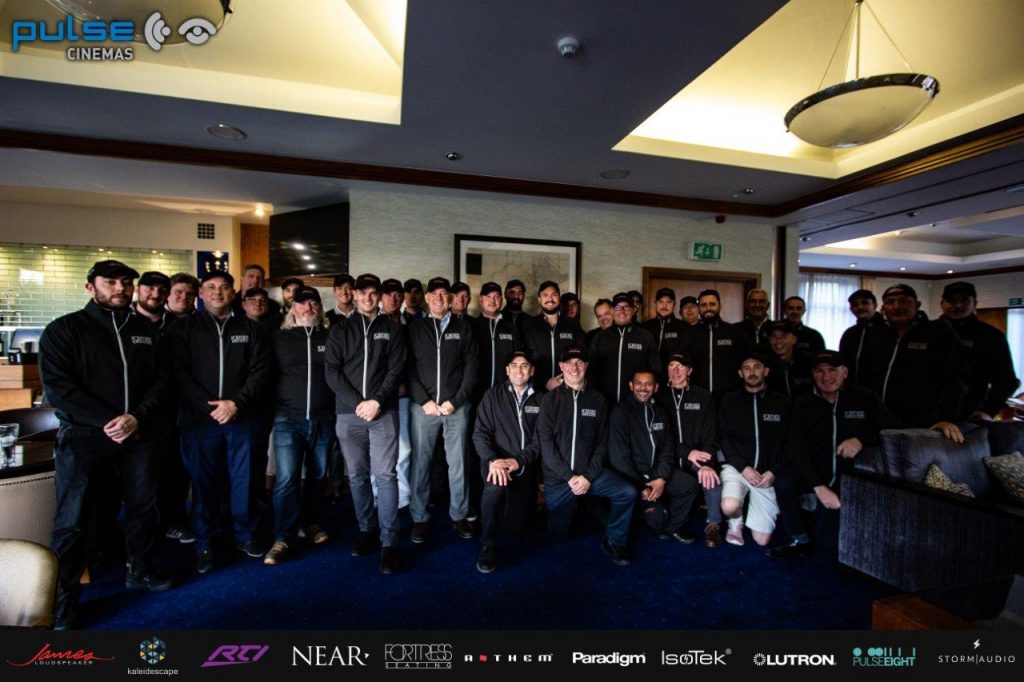 Pulse Cinemas Golf Invitational Results!
Scratch Winner – Paul Farrance (Darke AV)
– Won IsoTek Corvus & Balls
Scratch Runner Up – Tristan Rose (Cornflake)
– Won Isotek Premier Cable & Balls
Nett Winner – Charlie Bellm (Sponsoring Member)
– Won Isotek Aquarius
Nett Runner Up – Markus Wood (Avensys)
– Won RTI programming course in USA with accommodation and flights contribution.
Team First Place – Dan Eades (Environ), Dan Stephens (Environ) Dan Edwards (Pulse-Eight) and Geoff Stedman (kaleidescape).
Won – Odyssey O-works Putters each
Team Runner Up – Tristan Rose (Cornflake), Mark Roberts (proAV), Chris Gildersleve (Sound Gallery) and Ben Lancaster (Pulse Cinemas)
Won – Dozen pro-v1 balls each
Long drive – Tom Chrysathou (Marvel Group)
Won – Cedia pass, flights and accommodation to ISE 2020
Nearest to Pin 1 – Nick Matthews (Finite Solutions)
Won – Anthem MDX8
Nearest to Pin 2 – Nick Matthews
Won – Paradigm Defiance X10 Sub
Nearest to Pin 3 – Tom Chrysathou
Won – Defiance X12
Nearest to Pin 4 – Richard Kier (Ideaworks)
Won – Anthem mdx16
Congratulations to all the winners!