Another of the projector makers refreshing its lines right now is Epson with a trio of new models (EH-TW7400, EH-TW9400, EH-TW9400W).
Also launched at IFA, this year's show has certainly had much to interest installers, perhaps even as much as the CEDIA show in the U.S.
Described as affordable, with great connectivity and easy set-up, the machines are all 4K content compatible.
Epson is grouping its high-end visual technologies under the umbrella term PRO UHD. To deliver high-quality images, these PRO UHD projectors offer a high dynamic contrast ratio up to 1,200,000:1, 4K-enhancement technology, 3LCD technology, full HD, UHD BD and HDR support. Building on the previous models, the enhanced EH-TW9400/W are capable of handling all 4K input devices.
The manufacturer says 3LCD technology means users avoid the 'rainbow effect' and enjoy vivid colours thanks to an equally high White and Colour Light Output of up to 2,600 lumens.
HDR support reveals the extra detail and depth, giving natural yet richer colours. The ultra-wide colour gamut increases the range of lifelike colour, while the contrast ratio of up to 1,200,000:1 delivers deep blacks for defined detail in the shadows.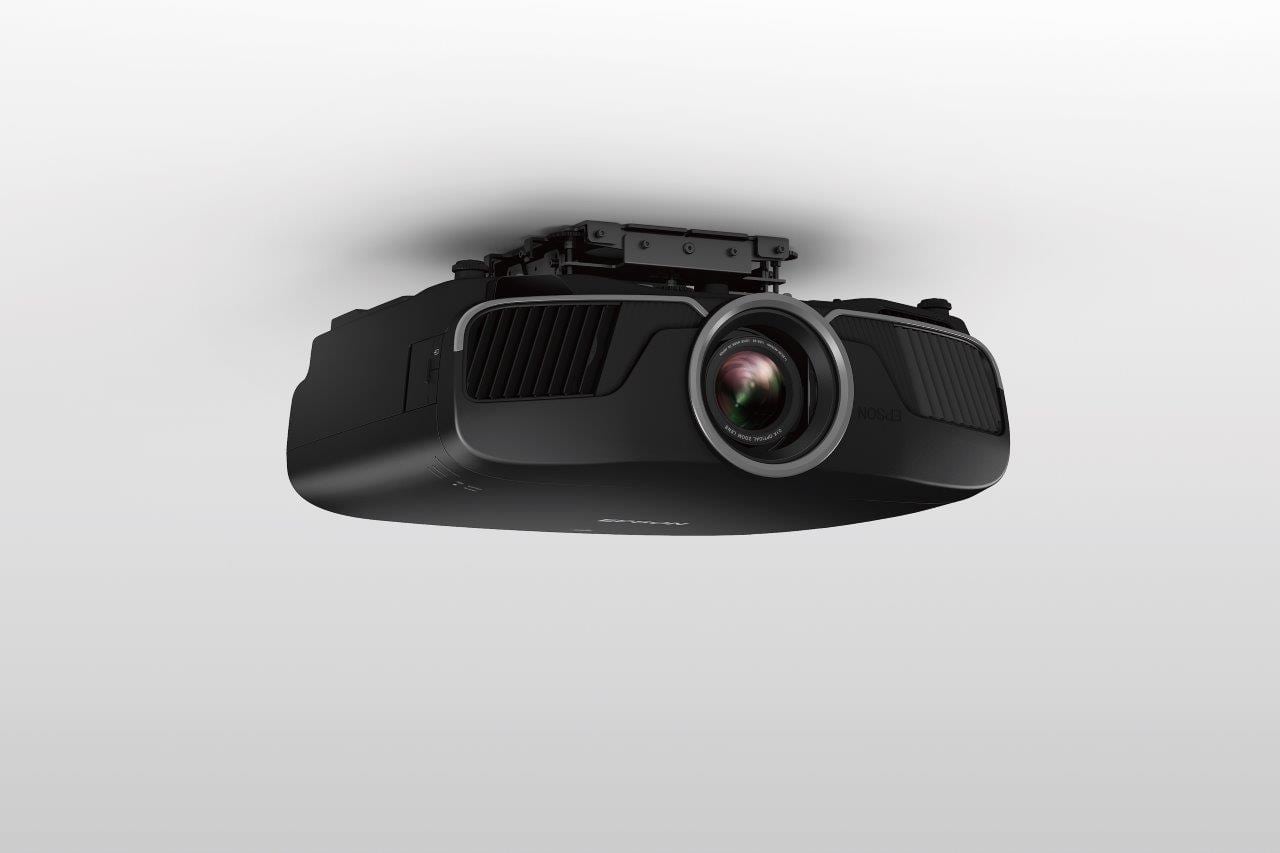 The projectors have also been designed to be incredibly straightforward to set up. The motorised optics include a powered 2.1x optical zoom, powered focus and powered lens shift of ±96.3% vertical and ±47.1% horizontal.
They're designed for regular use with an long lamp life that means the user could watch a movie every day on the big screen for the next seven years, without needing a lamp replacement.
 With film fans in mind, these models make it simple to watch movies as the director intended with enhanced controls. It's easy to view films in the right aspect ratio by storing up to ten different formats.
Additionally, the EH-TW9400W offers wireless viewing. Stream high-quality 4K content to the projector from smartphones, games consoles, Blu-ray players and more by connecting via HDMI to the 4K WiHD transmitter.
Paul White, product manager, Epson Europe, says, "It's not one star feature, but the combination of a number of technologies that makes the difference when you're watching a film.
Our latest home cinema PRO UHD models deliver on every front with a high dynamic contrast ratio, 4K-enhancement technology, 3LCD technology, Full HD, UHD BD and HDR support. We've also increased contrast ratios and lumens, while ensuring these models can support all types of 4K content, to deliver a really impressive yet affordable portfolio for film fanatics."