The new Signature range of in-ceiling and in-wall speakers by Episode, a Snap One brand, are making waves in the UK architectural loudspeaker market.
Built to deliver immersive audio experiences and sound on everything from music to movies, Signature by Episode offers performance and functionality in three distinct categories.
The Signature 3 Series includes a polypropylene woofer and silk dome tweeter to deliver all-purpose performance for any room. For a step up in audio quality, Episode offers the 5 Series which is designed with a polypropylene woofer and adjustable, silk dome tweeter – both with vacuum-deposited titanium. At the top of the range, the 7 Series features a honeycomb fibreglass Nomex woofer and pure titanium tweeter to provide a premium, lifelike and fully immersive audio experience.
The unifying design philosophy behind each category is the same. Low distortion, wide dispersion and a flat frequency response that combine to give unrivalled detail and accuracy in the loudspeaker's audio performance.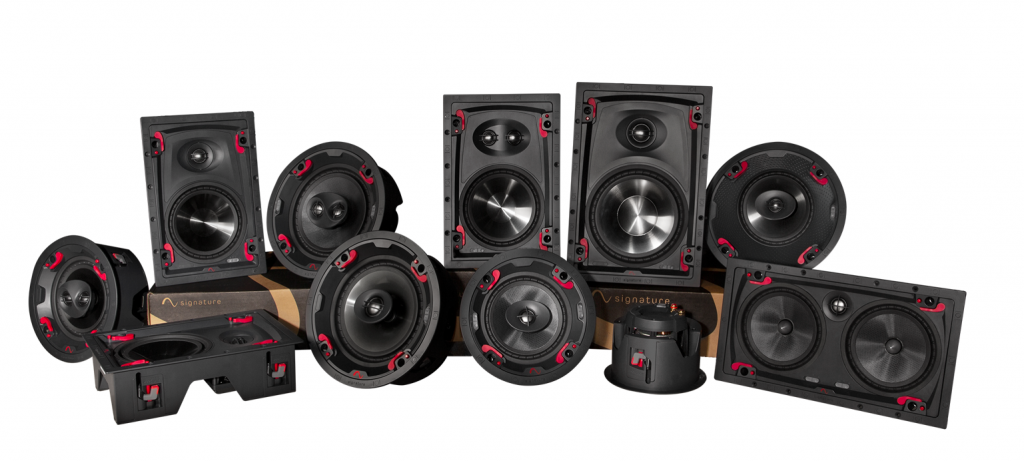 Two integrators who have had the opportunity to cast their eye over the new Signature by Episode range are Leigh Anderton from LA Installations, a Control4 Certified Showroom based in the North-West of the UK and David Graham from multiple CEDIA award winner, Graham's Hi-Fi and. Here's what they had to say:
"For us, the design of the Signature by Episode in-ceiling speakers is a great asset," says Leigh. "We've used the 6in and 8in in-ceiling speakers and really like how much quicker and easier they are to install. When you're fitting a whole house with multiple loudspeakers, Signature by Episode saves a considerable amount of time, making every project that much more profitable. Once the hole is cut, you simply connect up the speaker, move it into position, push the locking clasps and it's done. No tools necessary."
"This design also means that you can install the actual speakers when it fits your timeline and not anyone else's. You've no need to do it ahead of other trades, and risk dust, paint or anything else causing damage to the speaker itself."
Leigh continues, "There's a solidity to the design that's also reassuring in this respect and the sound quality these loudspeakers deliver is exceptional. The flat frequency response generates audio without frequency bias, and the materials used in Signature by Episode ensure a quality sound at both low and high volumes."
"We've also used the in-wall options for various media room installations and, again, found that they're easy to install and a real improvement on sound quality from other brands that we've used at a similar price point."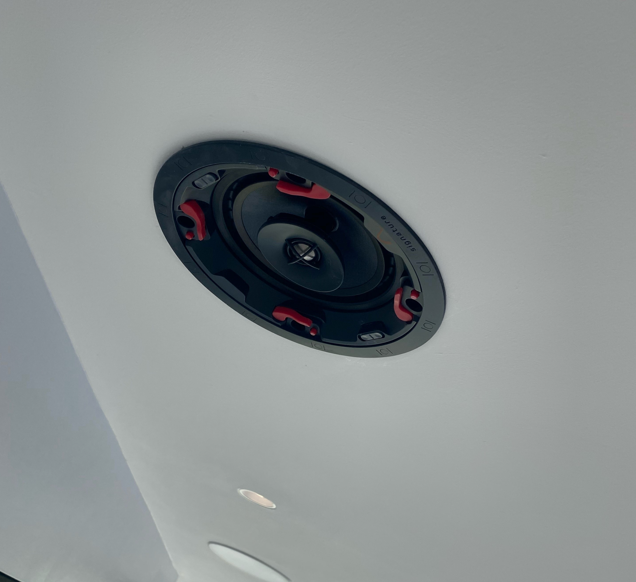 David Graham agrees.
"The sound quality is very good" says David Graham who has tried out the 6in in-ceiling models from the Signature 7 Series. "In this current climate, where many brands are struggling with product supply issues then Signature by Episode provides a viable alternative. They're definitely worth checking out."
Beyond audio performance and supply, where Signature by Episode excels for David is in the ease of installation.
"The pre-install ring that you can fit with Signature by Episode is a great help for integrators," he says. "In multi-dwelling properties, it gives you the opportunity to fit just the ring for the developer which reduces their initial cost outlay. Then you can talk directly to the owner about the choice of speaker and quality of the audio that they'd like for each room. it's an immediate upgrade opportunity to take out the loudspeaker grille and fit a full speaker from the Series 3, Series 5 or Series 7 range tailored to their taste and budget. They all will fit perfectly within the same hole."
Signature by Episode offers dealers 32 models across three series, one and two step installation options, seven optional cradle accessories that can be paired with pre-construction brackets, back boxes and a range of grille options. Developed based on the sound principles of the US National Research Council (NRC), Signature by Episode loudspeakers minimise listener fatigue, provide more bass extension and unrivalled tonal clarity over other architectural loudspeakers.