Display Technologies has unveiled its latest innovation, the DT Screen Wall – a modular screen wall solution designed for rapid installation over traditionally built solutions.
The DT Modular Screen Wall has been said to be crafted with great care and attention to detail, allowing customers to achieve 'superior performance' from their screen wall. In recent years, there has been increased interest in home cinemas and screens in workplaces and commercial venues. To ensure the best viewing experience, great sound via high-performance LCR speakers is essential, says Display Technologies. When speakers are mounted incorrectly, they are unable to reach optimal performance – no matter whether the screen is being used at work or for leisure.
This piece of tech features an aluminium structure that incorporates the decoupling of speakers to ensure maximum audio quality. With speaker-mounting and LED wall or projection screen mounting possible, the screen wall has been pre-engineered to ensure a speedy install process.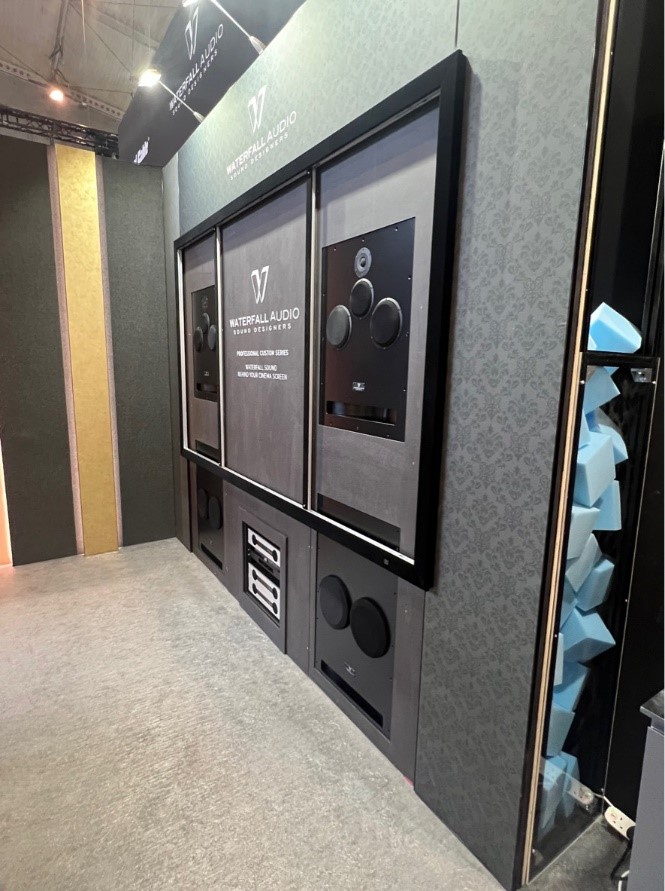 Display Technologies is a British brand specialising in advanced projector screens, as well as mounting brackets and custom installation solutions. Each of the products in the range combines both high technical specifications and easy installation, ensuring both client and installer needs are met, according to the maker. Advanced solutions are also available, including acoustic treatment, speaker aiming and more.
To help spread the word about its latest impressive piece of tech, Display Technologies has headed to the Integrated Systems Europe (ISE) exhibition (31 Jan – 3 Feb 2023) at Fira Barcelona, Gran Via.
"We look forward to discussing the new DT Modular Screen Wall and other products in our rage at the event," says Simon Ridley, Technical Director at Display Technologies. "We encourage anyone who wants to know more to seek us out – we're always happy to chat about our new Screen Wall. Come and see us at stand int3 and Waterfall Audio number 2J190!"