Connected Distribution has enhanced its 'Cinema In The Home' offering with Acurus home cinema electronics.
Connected Distribution has secured exclusive UK distribution rights to the Acurus range of home cinema electronics, bringing this respected brand to UK installers for high-end cinema installations.
Acurus, a brand of Indy Audio Labs, is based in Indianapolis USA and has been manufacturing in the US since the company was founded in 2008. Acurus and sister brand, Aragon, were acquired by IAL in 2009 and since then the product range has been developed to point where the Acurus processors are now among the most respected in the world, says the new distributor.
The product line up consists of two immersive audio processors, an eight channel power amplifier, plus a five and seven channel power amp. The flagship Act 4 is a 20-channel immersive processor that utilises the Dolby Atmos and DST:X formats. The Muse is a compact 2U high processor with 16 channels, sufficient for all but the largest home cinema installations. Both processors can handle high resolution audio up to 24bit/192kHz, feature Parametric EQ and host of HDMI, digital and analogue audio inputs and XLR audio outputs for connection to power amplifiers. Control is via the large full colour touchscreen, which makes set up simple and there are drivers for popular third-party control systems such as RTI, also distributed by Connected Distribution.
The matching 2U high M8 power amplifier outputs 200W per channel into 4-8 ohm speaker loads, with all channels driven. It has the ability to bridge any combination of channels, to give an output of 320W into 4-8 ohms. Configuration is done via a simple web interface and would be useful for, as an example, an 11.1 channel system whereby one amplifier is bridged to provide four channels of 320W for the LCR and subwoofer. A second M8 amplifier would power the surround and height channels.
Indy Audio Labs has also created its own room tuning system called ASPEQT (Automatic Speaker Parameter Equalisation Tool). This easy to use, and powerful tool enables room and loudspeaker interactions to be tuned to achieve the desired response curve for a true cinematic performance to be enjoyed. Installers will be able to purchase their own ASPEQT kit or make use of a loan kit from Connected Distribution for use during the set-up process.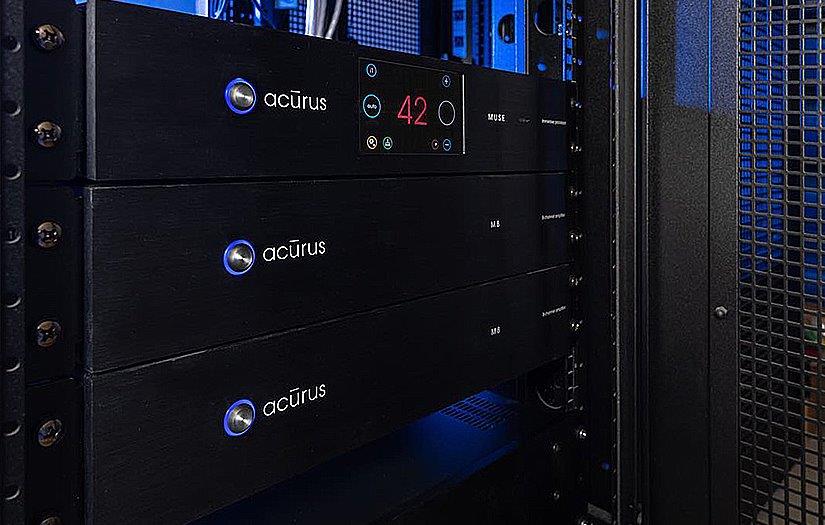 "Adding the Acurus products to our range of brands is the perfect companion for the recently acquired Aurea cinema brand," says Mike Bonnette, Connected Distribution's Product Director. "The combination of this class-leading, and much sought after, electronics brand and Aurea's speakers enables us to offer our existing and new customers an absolutely state of the art cinema experience for them to specify for their clients."
According to Rick Santiago, Indy Audio Labs' CEO, "Partnering with Connected Distribution marks a huge milestone for our company and enables world-class sales and support for our rapidly-growing customer base in the UK market. Connected Distribution has deep experience in supplying and supporting state-of-the art immersive cinemas. Their product and project support experience is second to none. We're truly excited to expand our efforts in the UK through Connected Distribution."
Connected Distribution's cinema installation concept is based around the premise of a 'Cinema In The Home', not a home cinema. The distributor says processing of the quality provided by Acurus, combined with its exceptional multi-channel amplification and Aurea speakers, that are designed using the same criteria as commercial cinema speakers, makes the offering a very attractive proposition. Installers will shortly be able to bring their customers to Connected Distribution's Cheltenham offices to experience the concept in a dedicated 'Cinema In The Home' demonstration facility.