Atlas Cables has launched its latest balanced digital audio cable within its mid-priced Hyper range. The Hyper AES/EBU draws on all the digital experience and design techniques Atlas developed for its superior performance Mavros AES/EBU. After additional research, the company is now able to package much of that design philosophy into a 110-ohm digital cable within its mid-priced Hyper range, offering what the company describes as incredible value for money and performance.
The Hyper AES/EBU cable carries a balanced version of the standard S/PDIF digital audio protocol. One of the primary challenges is to keep as close as possible to the 110-ohm characteristic impedance specification to minimise cable reflections and the resulting time-based jitter induction. Atlas chose to use a balanced pair of silver-plated OFC conductors enclosed within a multi-level screen constructed from Aluminium Mylar film and OF woven braid. Both conductors are wrapped individually with an efficient microporous PTFE dielectric tape. The cable is also manufactured using an Anti-vibration super soft cotton filler.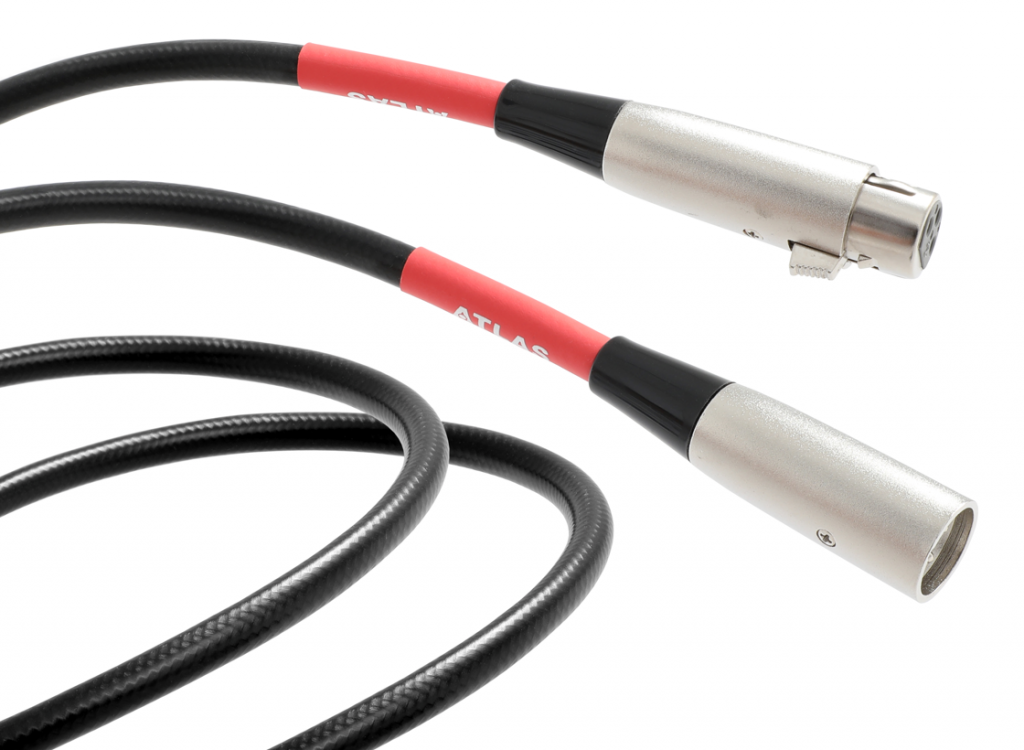 The cable uses the same low contact resistance and balanced XLR plug that Atlas use in its Mezzo XLR cable.
Atlas Cables Managing Director, Kevin Kelly, commenting on the launch of the Hyper AES/EBU, says, "We spend a huge amount of time developing new technology for our flagship cables, always with the goal of offering as transparent a cable as possible. Therefore, it is always a benefit when we can utilise some of that design philosophy further down the range. Hyper is one of our most successful ranges of cables and the addition of this all-new AES/EBU cable will once again give audiophiles a cable that matches their system budget but with a performance characteristic not far off our high-end products."
UK pricing:
Hyper AES/EBU 0.5m – £185.00
Hyper AES/EBU 0.75m – £205.00
Hyper AES/EBU 1.0m – £225.00
Hyper AES/EBU 1.5m – £265.00
Hyper AES/EBU 2.0m – £305.00
Hyper AES/EBU 3.0m – £385.00