ARCAM has announced no less than seven new models, further expanding its HDA line and offering possibilities to music and movie fans alike. Three ARCAM AVRs bring new one-stop power and processing solutions to market, underlining the maker's recognised rep in this arena. A trio of new power amps offers further well-designed muscle, and a well-equipped AV processor has been designed as the perfect partner for the new power trio. All of the new models form part of ARCAM's HDA range, delivering sleek, fresh looks, while remaining immediately recognisable as part of the Cambridge maker's stable. The new models were on show at a special event recently taking in all the brands from the Harman Luxury Audio group. The group of brands is keen to underline a more joined up approach to the install/AV market, so we will bring you more info on how this likely to work in the near future. 
Three new AVRs
The AVR10, AVR20 and AVR30 instantly embolden ARCAM's receiver offering, says the maker. Embracing the crisp styling of the HDA range, the models offer users an easily navigable path through a wide selection of features and benefits. The AVR10 kicks-off proceedings with its 12-channels of class AB power amplification. Exemplifying sound quality and engineering excellence, it features full Dirac calibration, as well as all the latest codecs from Dolby Atmos, DTS:X 7.1.4 and IMAX Enhanced. Further features include 4K (UHD) HDMI2.0b with HDCP2.2 ability, Bluetooth connectivity and seven HDMI inputs. The AVR20 ups the numbers of channels of AB amplification to 16, again bringing extensive features and connectivity, including Dolby Atmos and DTS:X 9.1.6 decoding, and Dirac Live for room correction. The AVR30 employs Class G amplification, enabling 16 channels of efficient and patently impressive power. As well as showcasing the latest codecs from Dolby, DTS, and IMAX Enhanced, all of the new models enable GoogleCast streaming, work with ARCAM's free MusicLife and Control apps, and use audiophile level DACs.

Three new power amps
Introducing a trio of new power amplifiers to its HDA range, ARCAM presents the PA240, PA410 and PA720. The PA410 is a Class AB design delivering four channels of power, rating at 70W each, and featuring 'best-in-class' components, including a toroidal-based power supply, an acoustically damped chassis, and paralleled transistor output stages. The PA240 and PA720 adopt Class G amplification, a complex design approach at which ARCAM excels – implementing multiple power supplies rather than just a single supply, much like a hybrid car engine, ARCAM's Class G amplification delivers greater efficiency and transparency, with less wasted heat energy, says ARCAM. The PA240 is a two-channel machine, enabling 2 x 380W Class G amplification or 1 x 790W Class G bridged mode. The PA720 stores seven channels of Class G power, available as 7 x 140W. Both the PA240 and PA720 come equipped with balanced XLR inputs and all of the new power amps enable ethernet and RS232 control. Bringing ARCAM's power amplifier family bang up to date, the new threesome promises some serious muscle, complete with the option of dynamic Class G technology.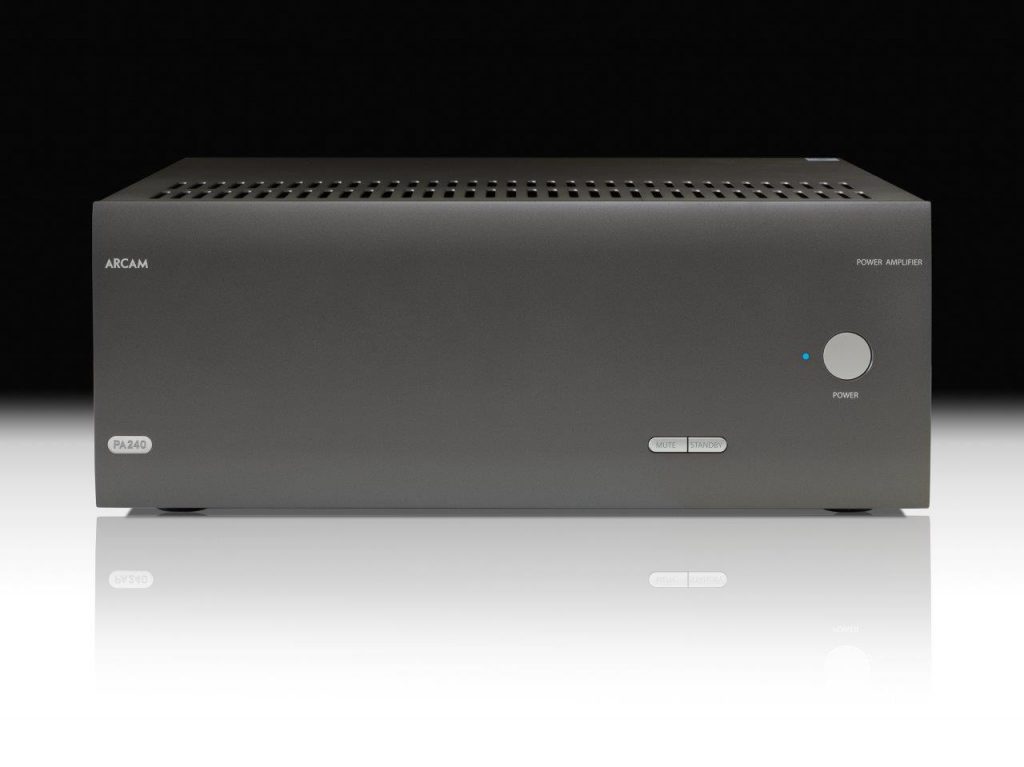 New AV processor
ARCAM's new 16-channel AV processor certainly has 'its badges' – from Dolby Atmos to DTS:X to IMAX Enhanced to Dirac Live, the AV40's fascia does well to so elegantly display its extensive skills. Switching attention to its rear panel and you spot further evidence of the machine's flexibility, with highlights including: 16 pro-grade XLR outputs, 16 single-ended RCA outputs; seven HDMI inputs; three HDMI outputs; 4K (UHD) HDMI 2.0b with HDCP 2.2; and ethernet, RS232 and IR control. It is also Bluetooth-equipped, integrates an FM/DAB/DAB+ tuner, and employs the ESS 9026PRO audiophile DAC. ARCAM says this is a machine that not only delivers stunning realism for the ultimate home cinema experience, but also takes supreme care of music duties. A strong partner for the PA240, PA410 and PA720 power amplifiers, ARCAM says the AV40 is set to further cement its reputation as maker of the world's most musical sounding AV equipment.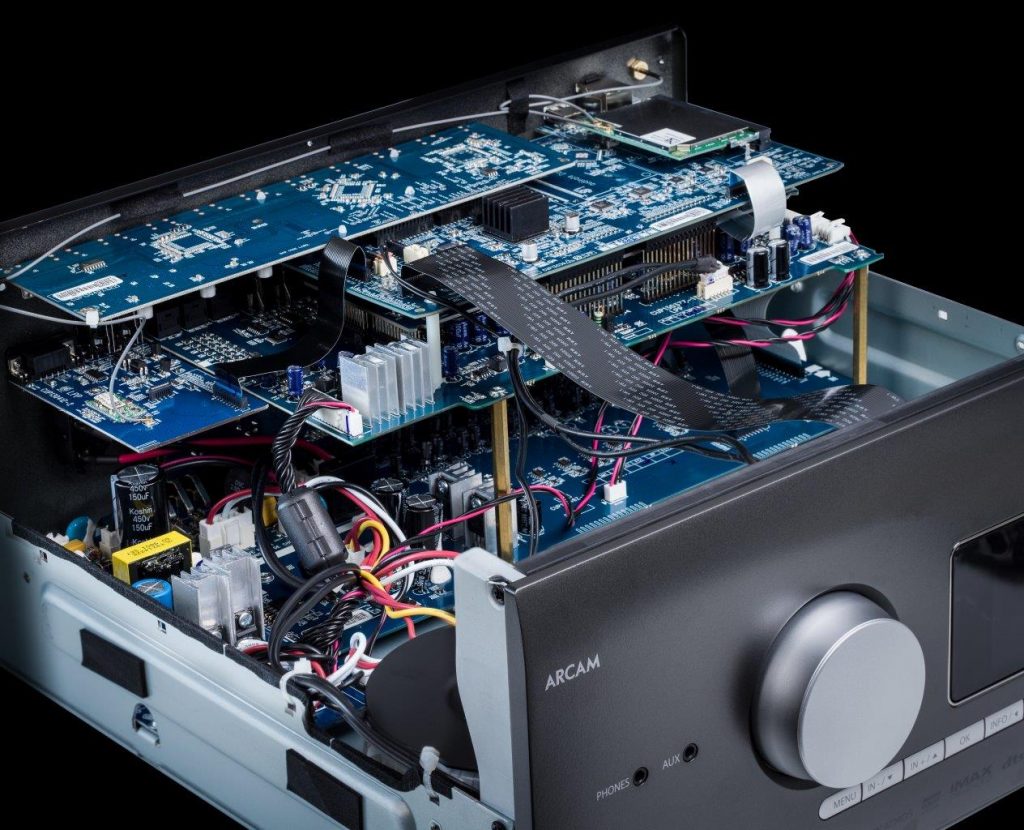 "This exciting announcement marks ARCAM's first new AV models in four years," said Luxury Audio Sales Director, Scott Campbell. "We have always been about quality not quantity and users should expect these machines to work beautifully and sound sensational for many years to come. A particular highlight for me is the effortless levels of power achieved with our implementation of Class G technology, while the Class AB models continue to offer stunning value for money. As for the new processor, the way it makes its extensive features so accessible is testament to our design team's 'must, must be user-friendly' mantra."