Dynaudio, Danish Hi-Fi, pro-studio and automotive speaker specialist, says it is reinforced its commitment to the CI and AV sectors by joining The CEDIA Designer's (TCD) global cloud-based design-software database.
TCD has gained traction by offering integrators a way to design high-render-channel-count immersive home cinemas or simpler media rooms.
Now installers can spec Dynaudio's new Custom Studio range of architectural speakers into the bargain.
Currently available on TCD database are Dynaudio's Hi-Fi speaker ranges Emit and Contour alongside the custom install speakers including the Cinema Master 60 reference LCR speaker, the Studio series architectural range and the Sub3 and Sub6 active subwoofers.
These be supplemented by several new product launches already previewed at ISE 2019, giving numerous options for integrators at several price and performance levels.
The CM60 is based on Dynaudio's highest performance professional studio monitors. Designed for continuous high-power operation the CM60 has an impressive 22hz – 21khz frequency response and is capable of SPL levels of 135db without compression or distortion, says the maker.
Each channel combines ferrofluid cooled twin 12in bass drivers, twin 6in mid-range drivers and a 1in Esotar2 tweeter to give detailed and dynamic performance.
The Studio series modular LCR speaker is made up of the LCR65W dual 6.5in woofer unit and the LCRMT 4in midrange and 1in soft dome tweeter unit respectively. These can be combined or mounted individually for several configurations, making them suitable for both media rooms and home theatres.
The option to mount the LCR65W and LCRMT separately means installers can avoid wall studs when mounting the centre channel horizontally, or can match the width of the TV for nicer aesthetic.
They can also be combined and used in a vertical array for home theatre setups in combinations with of one or two LCR65W per channel, allowing you to scale the system size.
Also in the Studio range are three in-ceiling speakers, which come in 6.5in, 6.5in dual-voice-coil and 8in variants. These all have woofers angled at 18°, as well as adjustable tweeters, allowing them to be accurately directed to the listening area for better sound-staging and stereo imaging. There are also two-way in-wall speakers in 6.5in and 8in woofer sizes.
Dynaudio's Studio range was created to bring the brand's heritage in premium Hi-Fi and professional recording studios to the CI channel.
All of Dynaudio's custom-install speakers use the same techniques and technologies found in its award-winning speakers from other segments – including soft-dome Esotar tweeters, proprietary MSP (Magnesium Silicate Polymer) drivers and large aluminium voice-coils.
Set-up is quick and simple thanks to the two-part, tool-free installation method. Installers can mount the pre-install frame with a simple fastening mechanism, before inserting the speaker into place and pushing it in to lock.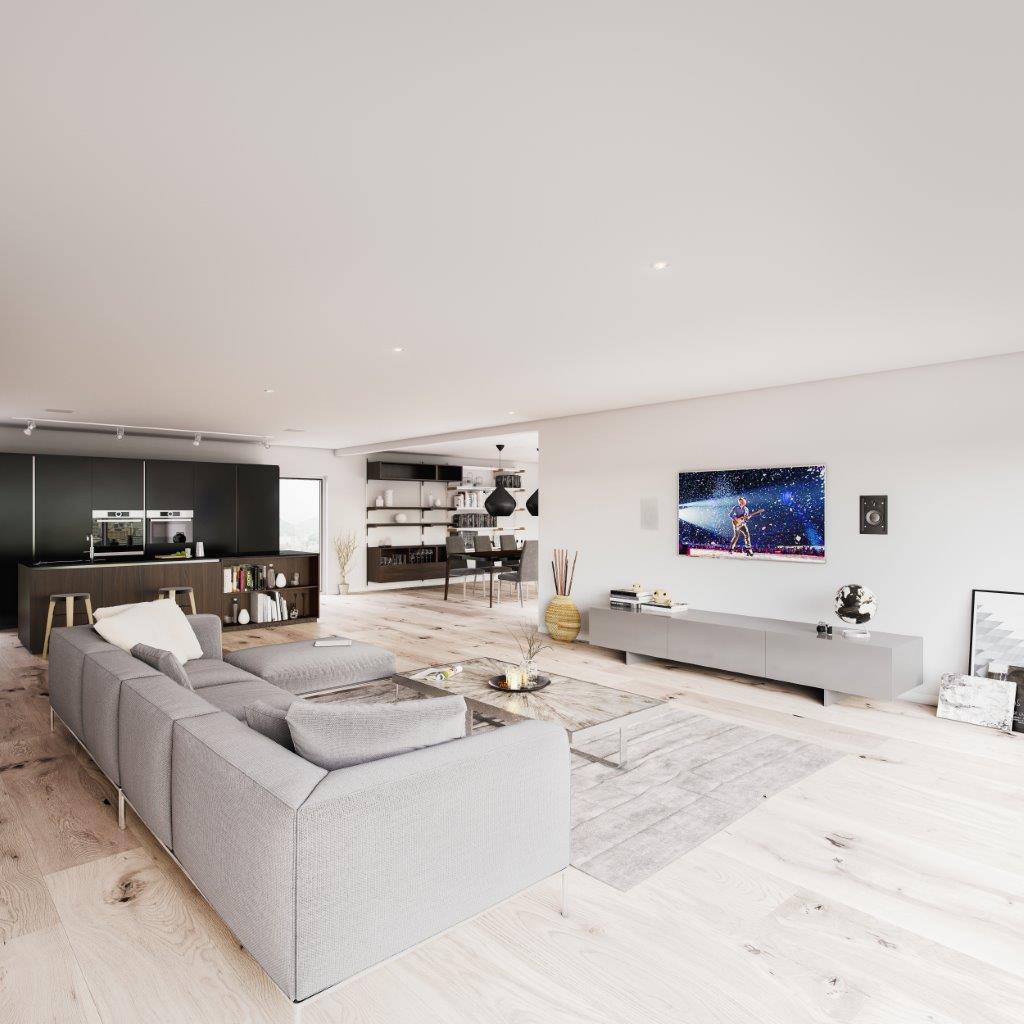 Fully integrated
Integrators designing Dynaudio rooms can also take advantage of TCD's new immersive VR render functionality, which allows cinema designers to quickly email their clients an immersive VR render file of any proposed theatre room – without the need for specialist viewing equipment.
Peter Gibb, CI Business Development Manager EMEA., says, "At Dynaudio we want listeners to experience music or movies the way the artists and producers intended. We engineer products which deliver that ethos, but even the best speakers need to be paired with the right electronics and a good listening environment.
"That's why we're so pleased to have partnered with The CEDIA Designer. It also makes the integrator's lives so much simpler by helping them provide a polished, bespoke proposal to their client in a fraction of the time it could otherwise take."
Dynaudio's Custom Install products are distributed by CAVD in the UK.