Ahead of a special week (27-30 March) where the team from Kaleidescape will be in the UK attending a series of events, Pulse Cinemas presents a special Q+A, answering questions that installers wanted to ask about the system.
Answering questions; Tim Barnes, Vice President of International and Marine Sales, Kaleidescape.
When will Day+Date (Day released in cinema) movie purchasing become available?
The release window has shortened considerably since COVID, and in some cases we are getting content released at the same time as in the theatre, however this decision is made by the movie studio.
What happens to the movie store and support if there is business interruption at Kaleidescape?
This has happened once previously and all Kaleidescape systems continued to function fully. As all content on Terra movie servers is downloaded to the hard drive locally, all content is still available to watch at your convenience.
When will the UK store be aligned with the US store?
We continue to hold conversations with studios to obtain licensing rights for given territories. This takes time as we have new executive staff working on this. The good news is that we have increased the amount of UK titles over the past few months, with more to come. Stay tuned!
When will the UK Rental Store become available?
On January 26, 2021 rentals in the UK became available on Strato systems. Like purchased movies, Kaleidescape rentals are downloaded in full resolution, not streamed. Kaleidescape customers will have 30 days to start watching rented movies. Once they begin viewing, they will have 48 hours to enjoy the movie. Note that a rented movie can be downloaded to one home at a time, and watched on only one player at a time. If a customer decides to purchase a rented movie within 30 days of the rental transaction, half the rental price will be applied toward the purchase.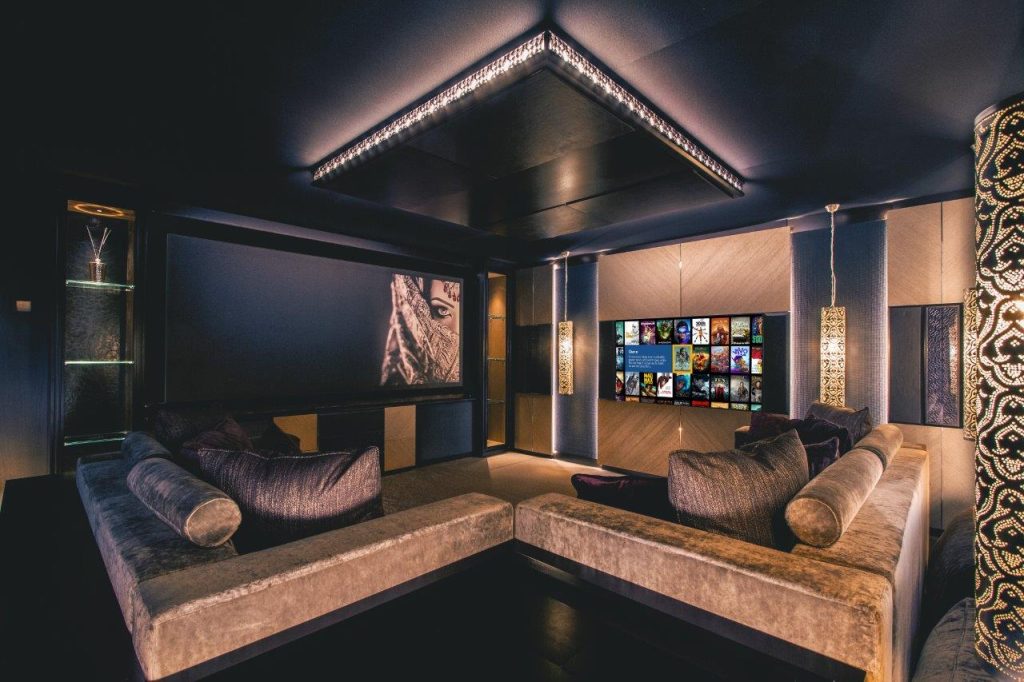 Why was the Strato S discontinued?
With the power to download feature-length 4K movies in as little as 10 minutes on a gigabit internet connection, the compact Terra provides movie downloads four times faster than the Strato S all-in-one player-server. In addition, a compact Terra can serve up to five simultaneous 4K Ultra HD playbacks on Strato players in different rooms, compared to only two simultaneous playbacks for Strato S. The compact Terra can download movies while simultaneously supporting playbacks on Strato players, which is something Strato S cannot do.
The Strato S makes for a great demo system as it doesn't require fast download capabilities, but for consumers who want a nearly on demand experience and the ability to view and download a new movie at the same time, in 10-12 minutes, the compact Terra form factor is a more attractive option for consumers.
Can you add extra servers to provide more storage space?
Yes, we recommend a maximum of five Terra movie servers per system to ensure smooth and responsive system performance.
Can I download movies to a Kaleidescape system in my other homes?
Yes, purchased movies can be downloaded to as many as five homes. When purchasing/renting a movie or TV series, you're prompted to choose which system/s you would like the content downloaded to.
Can you add your existing DVD or Blu Ray Collection to the system?
With the release of kOS 10.14.0 or later, (released Feb 2023), it is now possible to add an optical drive from Kaleidescape's qualified list of compatible drives and connect it directly to the USB port of the Strato player. This will then allow for movies to be catalogued and added to your library where it appears in the browser interface, alongside titles downloaded from the Kaleidescape Movie Store. Catalogued movies can then be upgraded at a much higher quality but at a discounted price via the Disk To Digital offer.
For full details on compatible drives and how to catalogue a movie collection, please see here.
What happens to the downloaded movies if a hard drive was to fail?
Previously purchased movies can be downloaded again from the Store onto the replacement drive. In the larger Terra servers (48TB and 88TB) a drive can be replaced and the system will automatically download the content that was on the failed drive. For the smaller compact Terra servers, they would need to be replaced and the content would need to be re-downloaded.
Can you transfer content from Premier line to Terra if the client upgrades?
For digital content such as content purchased from the Kaleidescape store, this can be re-downloaded onto the new Encore system. For physical content, providing this is available on the Kaleidescape movie store, you have the option to upgrade using the disc to digital option, allowing you to purchase the same movie at a much higher quality but at a discounted price. More information here.
Do you offer upgrades to a more up to date unit?
Premier line to Strato is available until Summer 2023. It is to be determined if Kaleidescape extend or replace the program with a new offering.
Strato S discontinued has raised the system starting price, can a cheaper product become available.
The Strato C and Terra 6TB Compact Server are the current starting points, but offer increased speed and performance over the Strato S. The Compact Terra is also a more scalable and serviceable option. We don't discuss future products so currently the Strato C and Terra 6TB are the entry level products.
Can you stream from Netflix, Amazon and other streaming services via Kaleidescape?
You can't use Kaleidescape to stream from on-demand services, however within the Kaleidescape movie store, there are over 4,500 movies and TV shows to purchase and more than 2,000 for rent including popular TV shows such as Game of Thrones, Peaky Blinders and many more, with additional content being added frequently.
What makes Kaleidescape better than online streaming services?
Netflix and other on-demand streaming services offer only a small proportion of the picture and sound data, due to compression and bandwidth limits. With Kaleidescape you download the full movie at your leisure. With lossless audio and reference 4K UHD video delivering a cinematic experience, Kaleidescape ensures consumers will never need to compromise on quality when watching their favourite movies, TV series and concerts.
Another benefit is that once purchased, you will always own the content. Meaning you can enjoy as many times as you like across multiple systems (up to five homes/systems maximum). 10 times the bit rate for audio and video versus streamers, Kaleidescape is the only digital source to provide lossless audio and reference video. In addition, the platform will enhance the performance of all the other products in the cinema such as the projector, speakers and audio processor.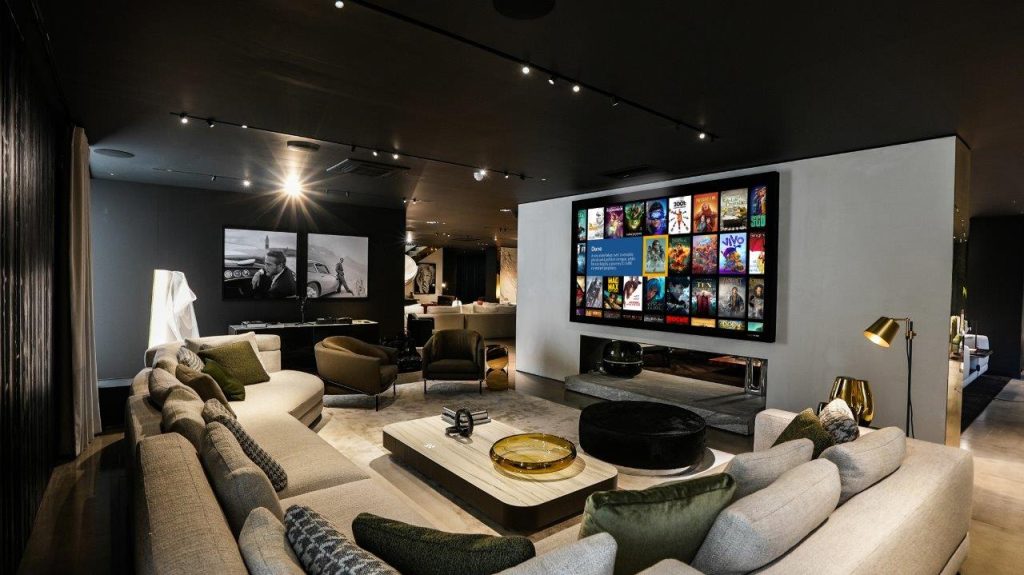 If I purchase a unit in the UK and move abroad which store do I get access to?
The Kaleidescape movie store is available in the UK, US and Canada – along with a dedicated Marine Store. Depending on where you activated the system, along with where your credit card billing address is, will determine which store you are connected to. If you have a client that has a system in the US with a US credit card and then they purchase a system for their London home, they would activate it with the same email address as the US system and they would be tied to the US store.
Can you offer service repairs rather than replace?
Units within the warranty period will be replaced, out of warranty refurbished units will be offered as chargeable replacements. When you purchase a Kaleidescape system, you have a five-year warranty. Transferred or resold unit warranties continue from date of purchase.
How do we maintain older systems, Premier line for example?
Premier line is still supported for the foreseeable future. Kaleidescape continue to manufacture M300 players, M500 Players and Kserver-1550 in 18TB and 36TB models. Kaleidescape also offer DV700-R (Remanufactured) disk vaults for the Premiere line, which all carry three-year warranties.
Mike Beatty, Pulse Cinemas MD, adds, "Ask yourself a question: why do the world's finest dealers, installing the best home cinemas, insist on including Kaleidescape, and why do they often bring their clients along to our showroom spaces before talking budget?
"All of these questions and many more will be answered by listening to this podcast, Mike's Monologue – EPS 2: The Kaleidescape Visit or attending our next Kaleidescape Open Day on 30 March (the event on March 29 is full) at our Stansted HQ, or on 27 March at the Minotti London Showroom. Please secure your place here: Kaleidescape & Pulse Cinemas Minotti Day or March 30 Pulse HQ event."