Sarah Yule, recently appointed UK Commercial Director at KEF, takes part in our returning Install Pioneer series.
Tell us about your career before KEF?
I have always worked within the music, audio and consumer electronics space. Originally trained as an audio engineer, I have since then built my career across mainly European and International leadership roles within sales and marketing. I've been fortunate to experience a few stand-out moments in my career thus far. The two that come immediately to mind are firstly, whilst I was with TL Audio (who were a British manufacturer of high-end tube mixing consoles, outboard and amplifiers). I did the conceptual design for a product called the 'Fat Track'. It became one of the company's best-selling products and won numerous awards. I still feel it is a unique product and now sells on marketplace sites for more than the original list price. My other highlight was probably back in December 2016, whilst I was Head of Sales for music creation startup ROLI. Within 18 months we had launched a new brand, set up global retail and distribution, become a top 10 selling product at every key music store in our category, then had a global launch with an entire wall display in every Apple store around the world. Visiting one of these stores to see the execution in person was a proud moment.
What most excites you about working at KEF?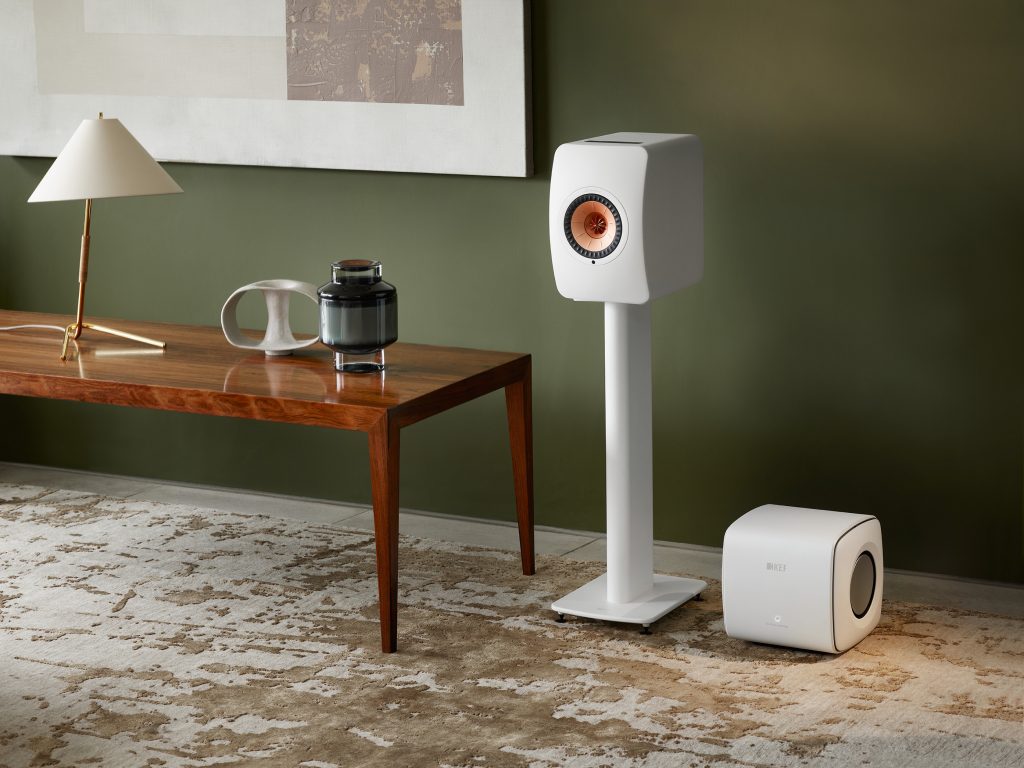 Throughout the business, everyone is so passionate about what they do and committed to doing it to the best of their ability. For instance, at our Maidstone R&D Centre and factory, you can see and feel the history, knowledge and dedication that goes into the design and manufacture of every product. We have the research engineers on site that developed our award-winning Meta technology and who developed our Uni-Q technology. Those two inventions are really outstanding as they create an audio experience like I've never heard before. Such clarity and an amazing soundscape that isn't limited to the normal, narrow 'sweet spots' and frequency dropouts that you experience with other speakers. To be able to immerse yourself in the brand, see the ground-breaking research being carried out, and clearly see the rich heritage right there on site is a huge selling point – and a huge achievement that it has remained that authentic.
What are KEF's ambitions/plans for the custom install space?
The CI space is an important part of our business and as we move forward, we plan to continue to provide unique, high quality and feature-rich products for custom install applications. As we own our whole supply chain, with additional UK manufacturing and our service centre and R&D centre based in Maidstone, we are positioned to really provide the service level and product choice that installers and retailers need. We want to enable KEF customers to continue to plan and deliver projects with ease and peace of mind, knowing that the end customer will be delighted with the result.
What can retailers expect over the next few years from the brand?
The last few years have clearly been challenging for a lot of retailers. We want to focus on helping to drive store engagement and stimulate sell through and build customer loyalty. I plan to help do this via various marketing activities and support for our KEF authorised retail network over the next few years. Added to this, we also have a healthy and exciting product roadmap to help drive customer demand and interest in the KEF brand. The key goal being, that we can support retailers with the range and resources required to ensure end customers have a premium experience of the KEF brand. We want to empower customers to find the right KEF product that will bring a premium audio experience and much joy for years to come.
Can you tell us about any exciting projects/ products that are in the pipeline?
As said, we have a very exciting roadmap, but unfortunately, a little too soon to divulge the details! I can say that we will be building on our famed technology prowess, to introduce some more beautiful and premium new products. We also begin our year-long 60th anniversary celebrations this month [October 2021], with one of our key activities being the launch of our KEF Foundation.
Tell us more about your work with the Music Industries Association (MIA)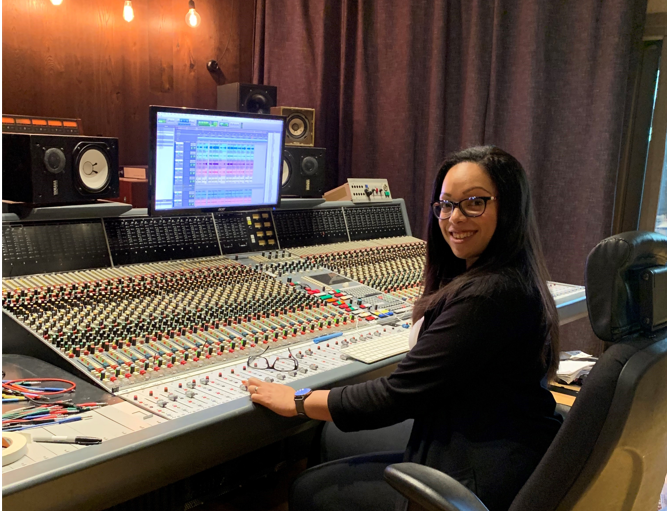 The MIA is the UK trade body for businesses making and selling musical instruments and associated products. It broadly covers everyone in that space – from manufacturers, to distributors, retailers, publishers and supporting trades. The organisation has recently had a refocus and we've expanded our board to help stay relevant and provide practical tools and needed services for its members. We are now committed to championing innovation and high standards of best practice within the UK music industry.
Tell us about your involvement with the Central Research Laboratory
The Central Research Laboratory is based in the old EMI vinyl pressing plant in West London. It now harbours the UK's only dedicated hardware accelerator programme, complete with full prototyping facilities for start-ups. I am involved as a business mentor, advising the founders around sales management, planning, scaling and generating value from their business ventures. Its great to be at the forefront of some of the UK's brightest new innovations in hardware. I also love the history of the building and seeing it being put to good use!
You have won a few awards in your career, can you tell us a little about them?
Yes, there have been a few personal awards and then some related to projects I have worked on as part of a team. Personally, I was really pleased to win a '40 under 40' recognition, whilst I am still young enough to do so! My proudest award is the iF design award I won earlier this year, for a conceptual product design I worked on in my spare time during 'lockdown boredom' with some fellow music-related pals! It really captured people's imagination and even got featured in an exhibition at the London Design Museum!
You are described as 'An advocate for women in tech' what does the AV industry need to do next to improve the representation of women in the industry?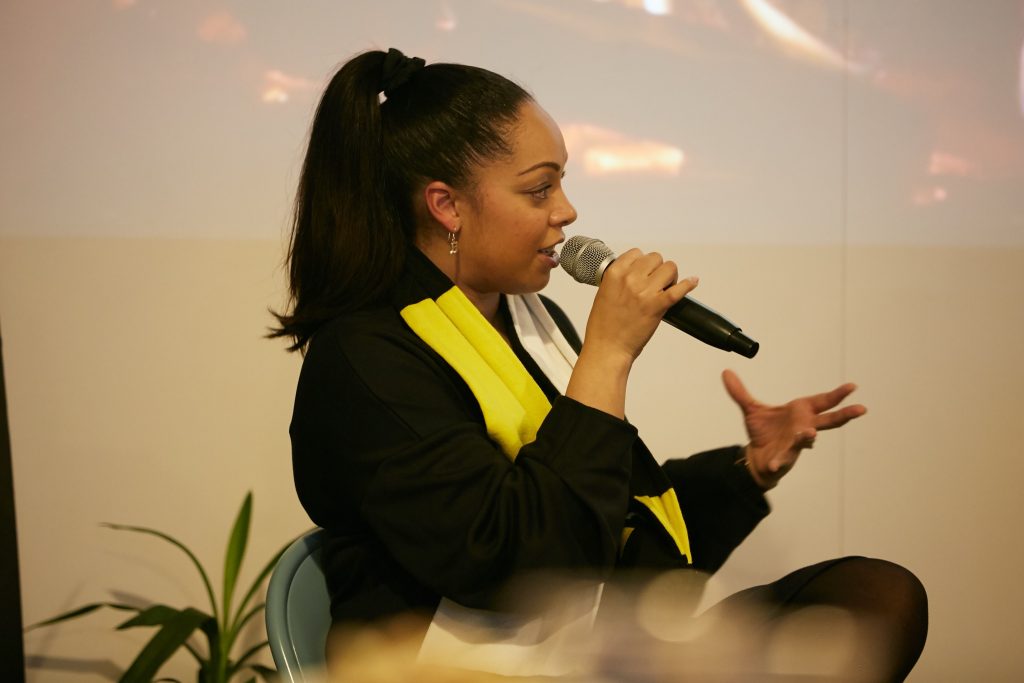 One thing I can say for the music, audio, consumer electronics and AV industries, is that there is absolutely room for a better gender balance! A big part of making this a reality is to ensure work cultures are inclusive environments to prevent females who do join the industry feeling discouraged to stay. Visible role models also help. For instance, I was attracted to KEF in part due to KEF's President (Grace Lo) being a woman. That is the first time in my career I've had a female leader running the business I work for. KEF is committed to play a part in improving the future of the industry too. This month [October 2021], we launched the KEF Foundation in celebration of our 60th anniversary. Its goal is to democratise audio excellence. The agenda will include championing creative excellence, innovation and diversity.
Tell us a little about yourself away from work, what are your interests?
Outside of work, I'm a married mum to two boys and enjoy cooking, reading, making music and HIIT classes. I like to do charity work, I am also involved as a tutor for an executive education course in sales management and act as an advisor with some music related start-ups.
Ultimately, AV companies are selling 'content' tell us about a few of your favourite music/ movie/TV choices
Such a difficult choice! With music, I love discovering new artists and sounds, but also enjoy some classics. Therefore, I tend to listen to multiple formats and different streaming platforms to satisfy my ears! The vinyl sat on my turntable currently is Stevie Wonder's 'Signed, Sealed & Delivered'. Having spent many years in Liverpool and being a big Stevie fan, 'We can work it out' is a firm favourite as is a somewhat overlooked track that just makes me smile 'Joy (takes over me)'. The last album I streamed was probably Robert Glasper or Hiatus Kaiyote as fancied something smooth. However, in the car I quite often have some Reggae, Drum & Bass or Ibiza Classics on. There is not a type of music I do not at least appreciate though – so always listening out for recommendations. As for movie and TV, who hasn't binge watched almost everything over the last 18 months! I'm currently watching BBC's Vigil with my husband and love a thriller, comedy, or murder mystery. No horror stories though – real life is scary enough sometimes!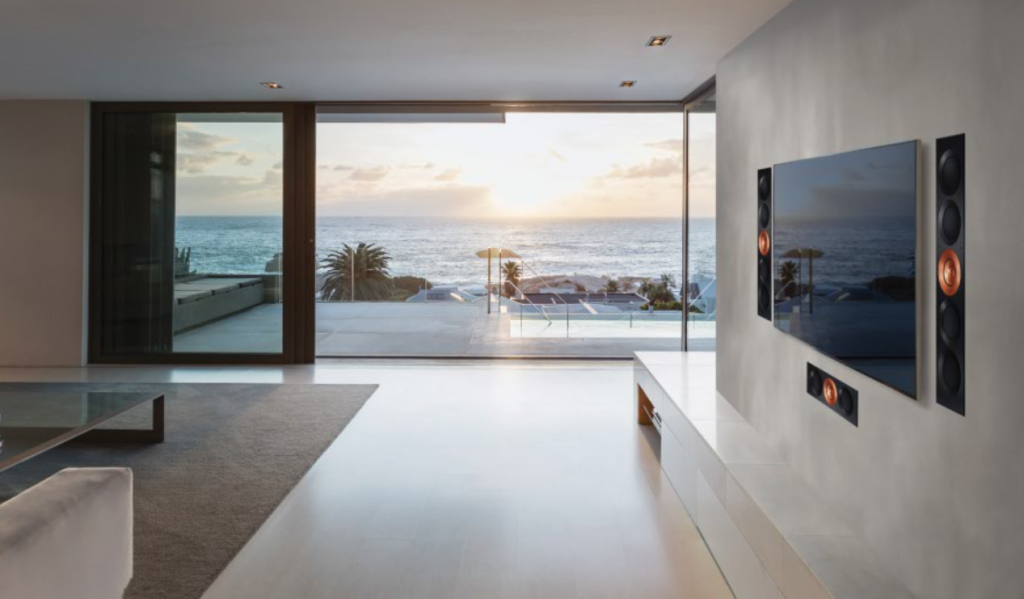 This interview was originally published in Essential Install Magazine. Subscribe here.