The AWE Expo has returned (March 29-31) at the AWE Smart Apartment in Epsom, the first since 2019. Integrators will be able to see the latest smart home and AV tech and the unveiling of AWE's new, fully refitted, Reference and Performance home cinemas.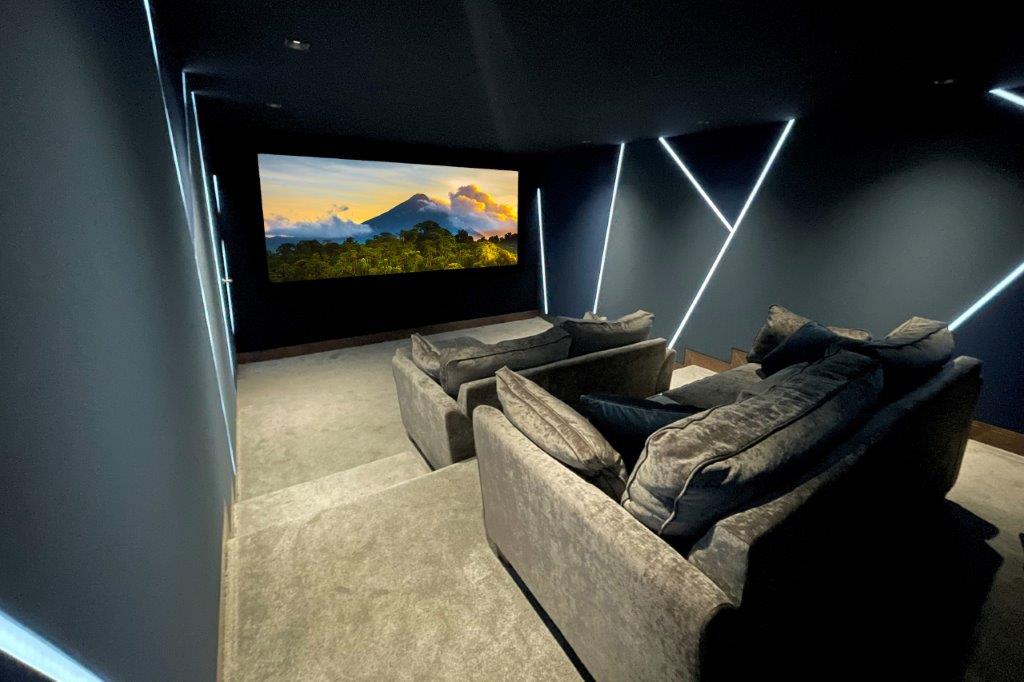 AWE Expo is showcasing the Bowers & Wilkins range of CI and Hi-Fi loudspeakers as well as amplification from Rotel, all exclusively available to UK integrators via AWE. Visitors can also experience the first showing of the brand new 4K and 8K screens for 2022 from LG, Panasonic and the UK premiere of Sony's QD-OLED.
Thanks to a combination of Bowers & Wilkins 800 Diamond Series architectural loudspeakers and CT series subwoofers, as well as a Marantz Processor that feeds into a rack of five Rotel Power Amplifiers providing over 4000 watts, AWE says the audio in its new Reference Cinema is insanely good. Having witnessed it very recently, EI can confirm, this is very true, a really impressive result, a true upgrade and well worth a trip to check it out. You can really feel the extra headroom and musicality the system now owns.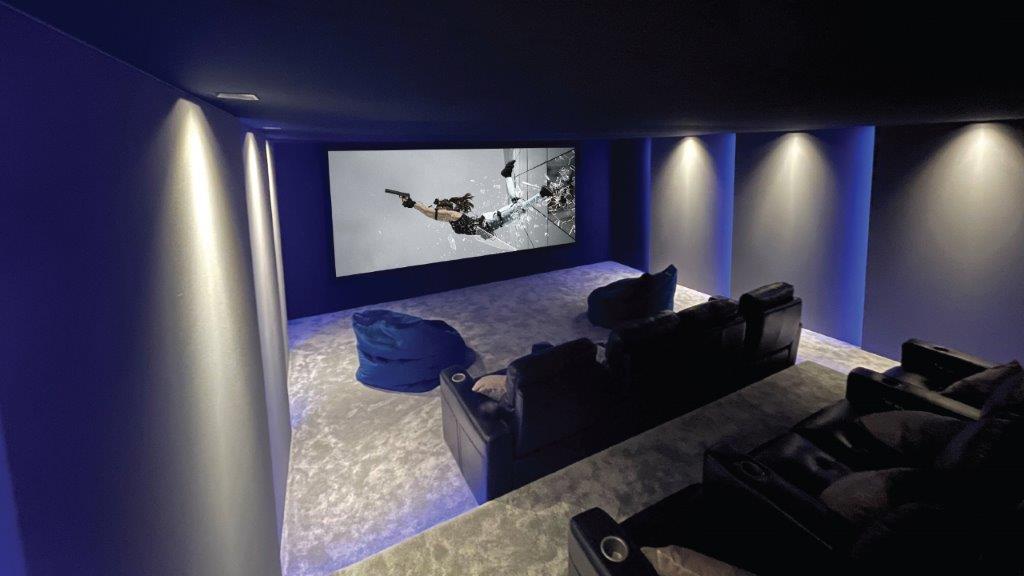 The 4m wide HDR picture is provided by a choice of Sony projectors, with the flagship 10,000 lumen and 100% DCI-P3 wide colour gamut Sony VPL-GTZ380 Native 4k laser projector as the star attraction. The Audio-Visual equipment demonstrated in the reference Cinema ranges from £70K to £170K retail.
In the revamped Performance Cinema, a combination of Bowers & Wilkins 700 Series architectural loudspeakers and in-wall subwoofers, all driven by a single 11-channel Marantz AV Amplifier and sub amps located in the room. Enjoy a demonstration of Epson's recently launched EH-LS12000B projector, which features a high 2,500,000:1 dynamic contrast ratio, 4K resolution (8.3mil pixels on-screen), HDR10+ support, 3LCD and a laser light source. It's equally adept as a movie projector as it is for gaming, offering 4K resolution at 120 frames per second, along with input lag times below 20ms. The Audio-Visual equipment demonstrated in the performance cinema is approximately £25k retail.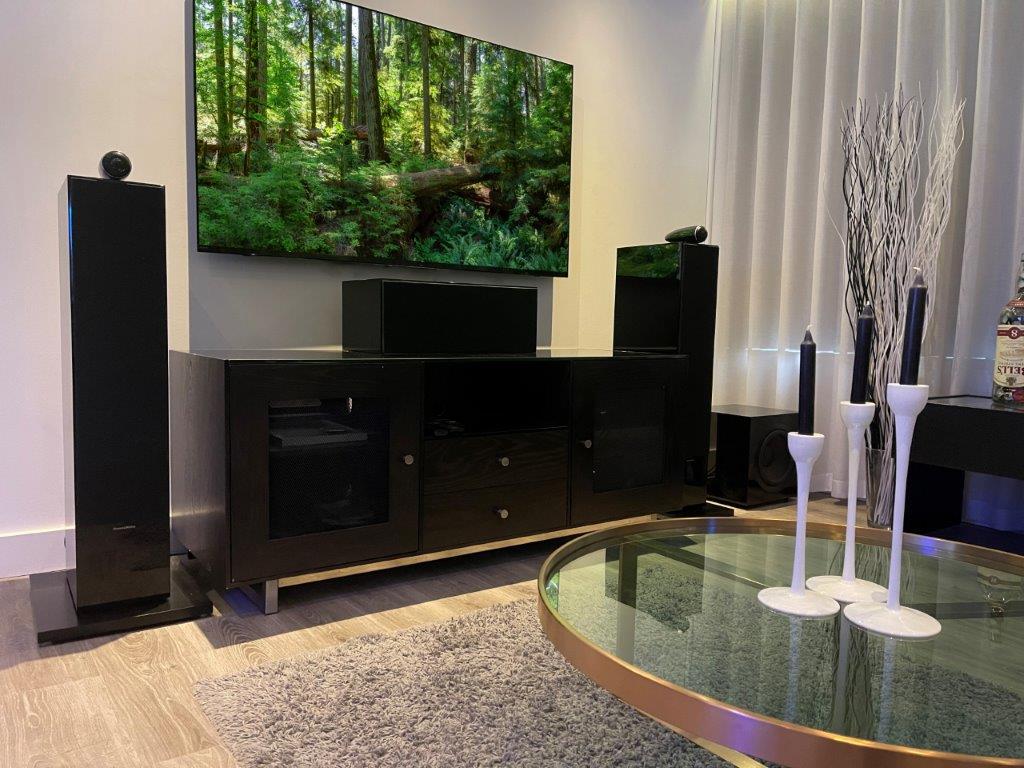 The Smart Apartment
On entrance, a Sony 100in Pro Bravia makes an impact and provides a serious option to UST projector solutions with numerous benefits. The study area features the latest 2022 model OLED from LG, alongside Bowers and Wilkins 702 S2 floor standing speakers and Rotel 2-channel amplification.
In the living room, the first trade showing of the Sony 65in A95K QD-OLED is the centre piece, with a 5.1 Bowers & Wilkins speaker solution driven off a Marantz AVR.
The space is controlled by the latest URC MRX-30 processor and operated by a combination of URC interfaces, including the new TKP-8600 8in In-Wall Touch Screen and TRC-1480 2.4in Touchscreen remote controls, both with integrated voice control.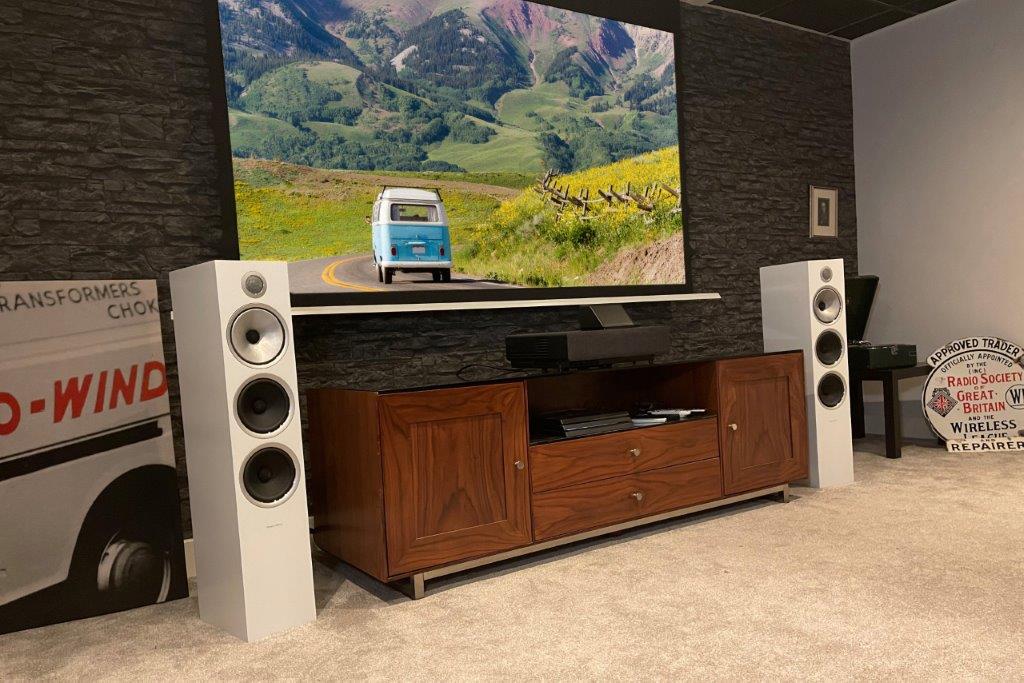 In the gaming area, visitors can get in the driving seat and take a spin in Base Performance Simulators Blade Racing Simulator. Built on a specially commissioned, rigid, powder-coated steel frame, Blade is a professional grade sim that boasts a custom designed BPS carbon, two-pedal box with electric fore/aft adjustment and a bespoke BPS carbon race seat, for the ultimate in feel and responsiveness.
There's more!
Visitors can check out the entire Sony Master Series on display, including the A9F OLED and Z9F LED with a Netflix-Calibrated mode, specially designed to ensure picture quality preservation according to the filmmaker's vision and intent.
You can also discover the latest from Definitive Technology together with amplifiers and receivers from Marantz and Denon, as well as multi-room audio innovations featuring Heos, and smart home solutions from Ring X-line and automated window shading from Silent Gliss.
Stand outs for EI during our visit, both cinemas now offer a serious up-grade on the previous rooms and URC is in impressive form controlling the whole space very smoothly.