Black Friday 2016 has been and gone, and with it a whole bunch of new 4K TVs have found their way into the homes of avid-electronic fanatics. Now that they've got their new TVs however, where can they find 4K content? In the US this is a question that many may not need to ask, with a whole range of streaming and download services offering 4K movies and TV shows, including Google Play, but what about here in the UK?
In this list CE Pro Europe will go through the top ways to enjoy 4K content this side of the pond, and how much each service is likely to set you back. The list will also give suggestions on some of the top content picks available on each service and exactly what you'll need in able to enjoy it.
Netflix
Cost: £8.99 per month
Requirements: A 4K TV with the Netflix app, or 4K TV with a 4K set-top box. Decent Internet connection also required, Netflix recommends 25mbps at least.
Netflix is arguably one of the biggest proponents of 4K content, with the company already having one of the widest catalogues of UHD movies and TV shows currently available in the open market.
If you're looking for movies, Netflix is probably not the best service available, as much of the content that is available in the higher resolution tends to be made in-house.
Despite that there's a ton of content to enjoy if you're really into Netflix Originals. Some key content available in 4K includes House of Cards, Breaking Bad, the visually beautiful The Chef's Table and the recent smash hit The Crown.
In addition to just pure UHD content, Netflix is also home to a whole host of HDR content. Not just any HDR however, Netflix is one of the only ways to currently enjoy Dolby Vision in the UK, with physical formats yet to catch up.
For purists, Netflix won't be the ideal way to watch 4K movies or TV shows due to its heavy compression. While Netflix have been making countless improvements in this space, the company can't yet compete in terms of quality.
Amazon Video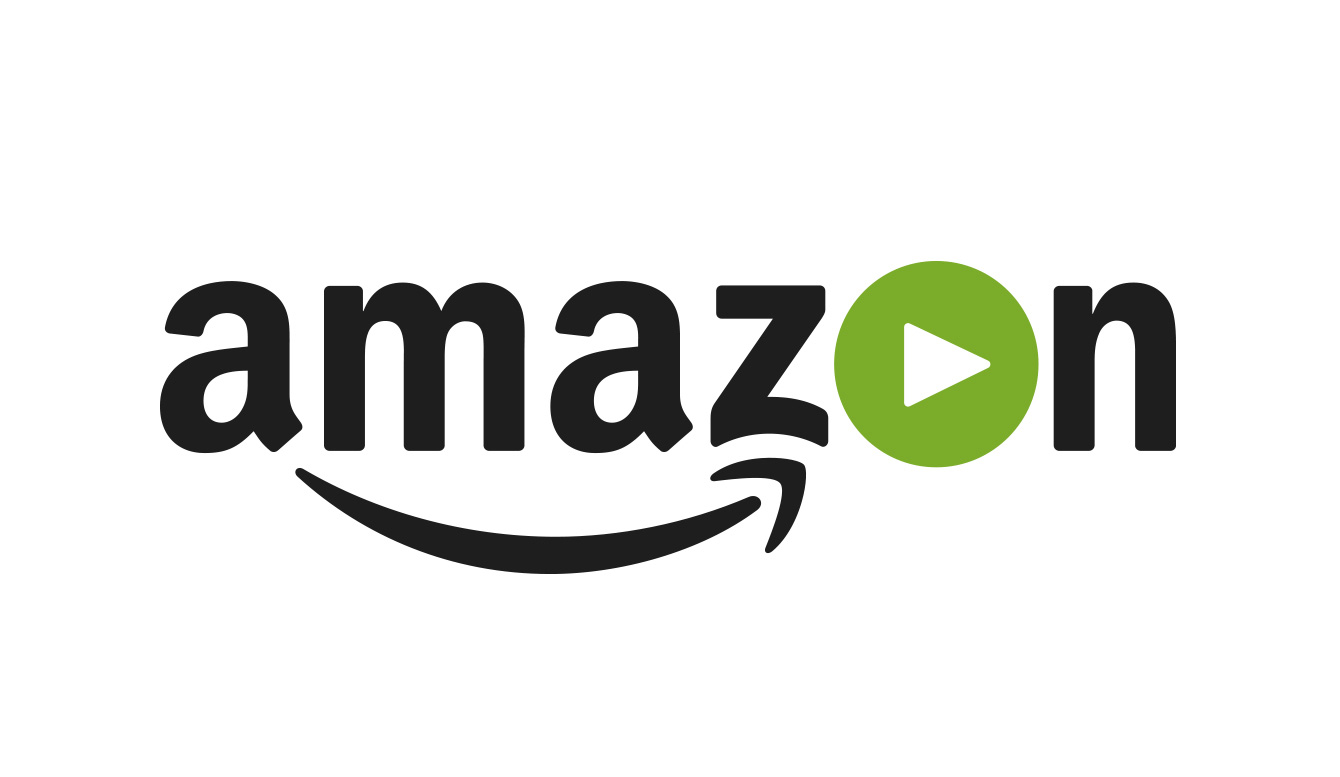 Cost: £5.99 per month or £79 a year when signing up for Prime. (Can also be heavily discounted at several points throughout the year.) Additional charges may apply for some content.
Requirements: A 4K TV with the Amazon Video App, or 4K TV with a 4K set-top box (such as the Amazon Fire TV). Decent Internet connection also required, 25mbps recommended.
Amazon is hot on the heels of its fiercest competitor, but unlike Netflix the company is going all-in when it comes to 4K. Not only will every single Amazon Studios production be shot in native 4K, but the company includes UHD content at no extra charge to its subscribers – unlike Netflix which requires users to be on the highest priced subscription service. Amazon's service is also cheaper than Netflix.
Like Netflix, the majority of content available in 4K on Amazon Video is original content produced by the company's own studio. That means TV shows such as Mozart In The Jungle and The Man In The High Castle. The company has a wide range of films available in the format too, including The Martian and The Amazing Spiderman. If you're into cars, Amazon's The Grand Tour is also beautifully shot in 4K UHD.
There are a lot of similarities between Amazon Video and Netflix, but arguably the biggest one is that they both support Dolby Vision in the UK. Collectively, Amazon Video and Netflix represent the only way to watch Dolby Vision content in the UK – although both services also support standard HDR.
Once again Amazon Video suffers from the same issues as Netflix, predominantly being that the quality won't be as sublime as you'd find on a physical Blu-ray. Some experts have even suggested that a UHD stream can often look worse than a 1080p Blu-ray (ouch!)
YouTube
Cost: Free
Requirements: A 4K TV that supports YouTube's flavour of Ultra HD (not all do, so check with the manufacturer). If the built-in app doesn't work, try plugging in a compatible set-top box, the Nvidia Shield TV, 4K-capable Rokus, Amazon Fire TV, and Chromecast Ultra all support 4K content from YouTube. 25Mbps internet download speeds also recommended.
YouTube is probably not the name that jumps to the top of your head when it comes to Ultra HD content – but it's arguably one of the best ways to experience it at absolutely no cost. Sure there's not really any TV shows or movies available on the service, but there are already millions of user-generated content that claims to be in glorious Ultra HD.
Whether it's the latest game trailer or your favourite vlogger in glorious 4K, YouTube has something for everyone to get their first taste of Ultra HD. There's also entire channels dedicated to 4K porn, which is basically intrinsically detailed demo content for showing off your new insanely high resolution TV.
Not only does YouTube support 4K video uploads, but the company has also been investing heavily in other ways of enjoying ultra high definition content. Recently YouTube rolled out 4K live streams and support for HDR content too – meaning if you want the very best high-resolution eye candy, it's probably the best place to experience it.
Like Google Play's recent adoption of 4K, YouTube uses the VP9 codec for delivering its UHD content. That means users get to enjoy high resolution content at a constant 60 frames per second without any stutter. The compression is also not as noticeable as you may find with the more commonly found HEVC (H.265) codec.
Sky Q
Cost: From £32 per month + £199 set-up fee.
Requirements: A 4K TV and the Sky Q 2TB Box
Ultra HD on Sky Q doesn't come cheap, but with it you get quite an extensive package – including hundreds of live TV channels, the ability to record four shows while watching a fifth, enough space to store 1,000 hours of HD content and access to Sky's extensive library of TV shows and movies.
In order to get the most from Ultra HD on Sky Q, users will need to subscribe to Sky's top package, which will get even more TV channels and access to Sky Movies and Sky Sports. The downside to that is the cost skyrockets to £69 per month, far more than Netflix and Amazon Video, combined.
Despite the high cost, Sky Q users get access to more UHD content than most, especially if you're after blockbuster movies and must-watch TV. Films such as Spectre, Lawrence of Arabia, The Martian and Pixels are all available in UHD on Sky Q, while TV shows such as The Blacklist, The Tunnel, Strike Back and Hammond In The Jungle are also available. Those disappointed by the lack of 4K for Planet Earth II at least have a way to watch David Attenborough in full glory, thanks to the availability of David Attenborough's Conquest of the Skies in 4K.
In addition to what is available to ordinary subscribers, Sky also sells 4K content on its Sky Store, where there are over 30 movies to rent in ultra high definition. These include The Revenant, Zoolander and The Big Short.
There currently no dedicated live 4K TV channels on Sky Q however, meaning everything needs to be downloaded from the company's on-demand store.
BT TV
Cost: From £18 per month (BT Broadband also required from £11 per month + £18.99 line rental)
Requirements: A 4K TV, BT YouView UltraHD box and BT Infinity 1 or higher internet connection.
BT's support for Ultra HD is not quite as wide ranging as Sky's, as the company only currently supports sporting events in 4K – meaning if you're not into sport, then it's unlikely that you're not going to be into BT TV either. That is set to change at some point however, as BT is promising more 4K content in the future, including bolstering its partnership with US cable network, AMC.
If you're big into sports, then BT TV may be the ideal place to get your 4K fix from. The company has already promised that every single Premier League game will be aired in 4K on BT Sport Ultra HD from January 31, with the addition of Dolby Atmos audio also thrown in. The company also says that it will be doubling its sporting output next year, which already includes a whole host of Red Bull events and rugby, in addition to football.
Virgin V6
Cost: From £29 per month for broadband and TV bundle + £99.95 box cost
Requirements: A 4K TV, Virgin TV V6 and SuperFibre 50 or higher internet connection.
Sky and BT both have been established in the 4K space for quite a while now, but last week a new entry decided to get involved – Virgin Media. Like Sky, Virgin Media is offering more than just 4K content, with hundreds of TV channels available and the ability to record six shows at once, while watching an existing recording or something from a video streaming service.
As the Virgin TV V6 has only just been announced, it lacks any native 4K content. That's where Sky has the upperhand. Despite that, Virgin TV V6 owners get to enjoy 4K content from Netflix while they wait for Virgin Media to start populating the service with its own. That's something Sky Q subscribers are currently unable to do.
In addition to Netflix support, the Virgin TV V6 also supports HDR content – again, something that Sky Q doesn't.
Ultra HD Blu-ray
Cost: Around £20 a movie
Requirements: A 4K TV and 4K Ultra HD Blu-ray player.
Physical formats will always be king if you care about sheer quality and the latest update to the Blu-ray standard promises to be the best yet. Unfortunately, buying physical discs does come with a substantial cost – especially when compared with all-you-can-eat subscription video services like Netflix. But can you truly put a cost on better quality?
Well, yes actually. 4K UltraHD Blu-ray players are available from a range of manufacturers at a range of prices, with the most affordable being an offering from Microsoft, in the form of the Xbox One S. Unfortunately that's not the best Ultra HD Blu-ray player on the market, and if you care about quality you'll have to be willing to spend a little bit more. The Samsung UBD-K8500 4K Ultra HD Blu-ray player and the Panasonic DMP-UB900 were amongst the first, and still amongst the best – but they both cost around £300-450, respectively.
Despite the cost, there is a huge range of Ultra HD Blu-rays already available on the marketplace, including a 'Premier Collection' of six 4K films, such as The Revenant, Life of Pi and Kingsman: The Secret Service. Additionally a whole host of newer blockbusters are also available in UHD, including Deadpool, Suicide Squad and The Magnificent Seven.
UltraFlix
Cost: Prices Available in USD only, from free.
Requirements: Select 4K TVs, Amazon Fire TV, Nvidia Shield TV
UltraFlix is probably a service you've never heard of, but despite its obscurity it claims to have one of the most extensive 4K libraries in the business. While that's mostly true, much of the content is older upscaled 4K content, rather than films and TV shows recorded natively in the format.
Its massive library does include a range of newer films including Terminator: Genisys and Star Trek: Beyond and it's cheaper than purchasing a 4K Blu-ray disc and player, but there is one downside. Despite being available in the US, Canada and Europe, UltraFlix charges everyone in US dollars – and with the current exchange rate in flux, it may not be as great value as it once was. There is a range of free content available for viewing however. The company is also currently running a holiday promotion, with 99 video rentals costing $99 – working out at $1 per rental, a bargain for 4K content.
Kaleidescape Store
Cost: From £23.99 per film.
Requirements: 4K TV or projector and a Kaleidescape Strato
Clearly there's a range of 4K Ultra HD services available, but Kaleidescape's movie store is probably the one that most custom installers will be interested in. That's because you can get the best of both worlds – the quality of Blu-ray with the convenience of a digital download. In fact, it's the only 4K movie store available where you can get quality parity with the Ultra HD Blu-ray disc format.
The current range of 4K titles is comparable to most other services on this list, and it continues to grow, but like Netflix and Amazon Kaleidescape also supports HDR content. The newest titles available on the store include Ghostbusters, Angry Birds, Money Monster and Fury, while a range of classics such as Groundhog Day and A Few Good Men are also available in 4K.
If you're after a true home cinema experience, it's unlikely that any other service is going to get close to what Kaleidescape offers – although that obviously comes at a price.