Much publicity has surrounded the recent introduction of the newly re-invented Sonos Amp, designed in main to enhance the brand's 'install' credentials.
Naturally here at EI we were curious to find out how the product was going down out in the field. Experienced install company SMC responded with this account of how the product is working out.
The project involved a long-standing client of SMC, who'd had one of the original first-generation installations of Sonos amplifiers (ZP100s) and loved using it.
The brief was simple: a couple of their dozen units had finally given up the ghost, so they were looking to refresh the system, but stick to the interface from Sonos that they loved.
Fortuitously, the client got in contact with SMC just as the new AMP had arrived, and so like for like replacements were made in all areas.
The ZP100's were replaced with the new Sonos AMP which SMC reports vastly improved audio performance without affecting the control of the system.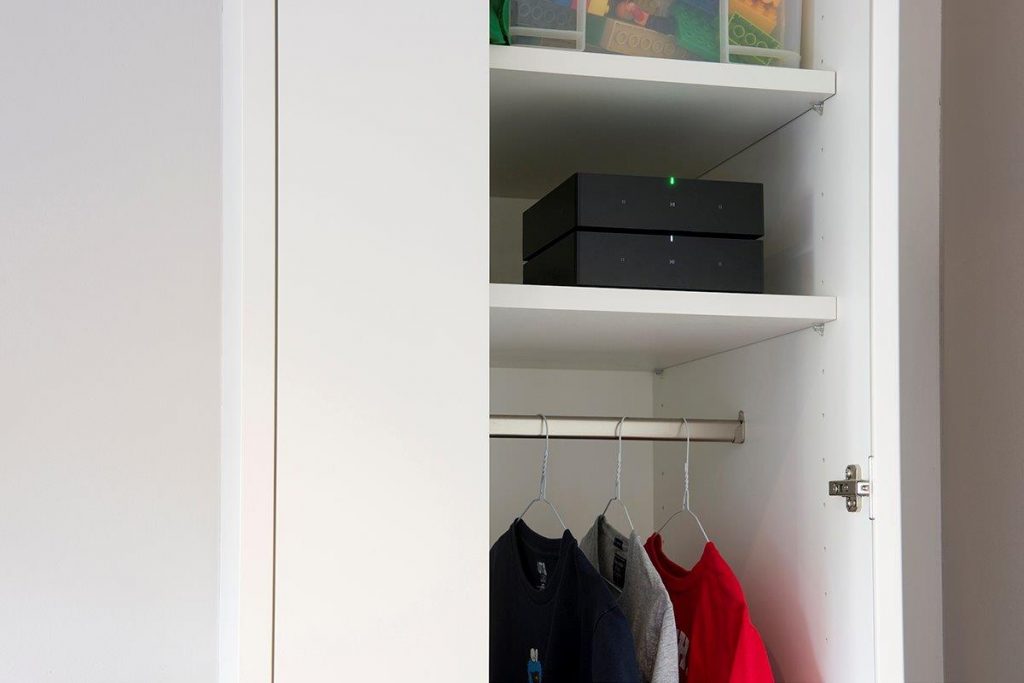 The team knew this would be ideal for the client as they are mostly an iOS household and this upgrade would give them the option of AirPlay 2 throughout, in additional to the extra amplification power. The AMP would be partnering B&W in-ceiling speakers.
SMC adds that as the Sonos AMP units were direct replacements for aging ZP100's, they installed seamlessly into the existing local headends and were overall smaller than the older counterparts which gave a more streamlined final look.
Asked for an opinion on the Sonos AMP, SMC says that the new AMP is the bigger, better-looking brother of the Connect AMP that was as simple as ever to set up. With HDMI ARC and Optical inputs it has revolutionised the Sonos offering. It's simply sounds better, what's not to like?
Now finished, the install team like the simplicity of switching the old for the new and the fact it's seamless to include the older Sonos: Connect that's been retained in the client's media room.
SMC also really likes the Airplay 2 functionality, but was overwhelmed by the sound quality in comparison to what was there before. The client was really happy to have a working system once again and ironically, the client's favourite part was their ability to retain the old CR200 controllers!