Distributed in the AV channel by Avoke, IDEAL Networks, manufacturer of data cable, network and CCTV test equipment, is now known as TREND Networks.
The name change consolidates the company's identity following the acquisition from IDEAL INDUSTRIES, Inc. more than two years ago.
For the name TREND Networks, the firm looks to its rich history in the field of test and measurement. Trend Communications was a telecoms test equipment manufacturer founded in 1965. Over almost four decades, the company launched numerous innovations, from telegraph testers, to telex machines, data transmission analysers and ISDN testers. Trend Communications was acquired by IDEAL Industries in 2004.
"Trend Communications was a leading business with a strong reputation and a dedication to delivering industry-firsts. Under the name TREND Networks, we share this same goal," explains Paul Walsh, CEO for IDEAL Networks. "Our dedicated team remains unchanged and our products are unaffected by the name change – you will still have access to our full range of industry-leading solutions".
TREND has developed the unique 'Depend On Us' philosophy – a cast-iron commitment to ensure that, even in the most challenging circumstances, they will support their products, troubleshoot problems fast and will always be there for you. With a UK based design and technical team the 'Depend On Us' philosophy means that with TREND Networks customers can always rely on..
Dependable Results
Dependable Equipment
Dependable Support
Avoke has been working with TREND Networks for the past 2 years as a dedicated partner for the AV and Smart Building Sector. Avoke's team is focused on cable infrastructure and testing and with our own in-house expertise we have provided support and advice to many installers. We will be launching some training webinars shortly that will complement those provided by TREND.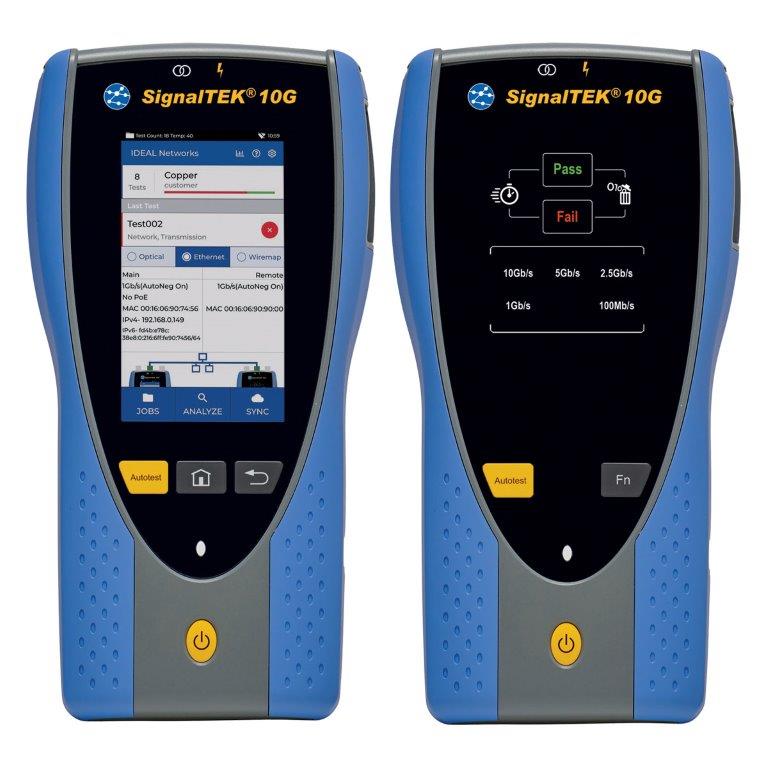 The SignalTEK 10G, launched this year, and the installers' go-to favourite, the VDV II Pro, are typical of the comprehensive range TREND Networks offers.
The new SignalTEK 10G measures the maximum bandwidth of the network cabling up to 10 Gigabits per second. By simulating actual network traffic users can test, troubleshoot and document PoE 90 watt, network and data cable performance up to 10 Gigabit Ethernet standards. SignalTEK 10G has built-in Wi-Fi connectivity to connect seamlessly to the free AnyWARE Cloud project management system to save time and provide "proof of performance" PDF reports for clients.
The VDV II PRO is an easy-to-use cable tester that checks the integrity of copper cables commonly found in residential and commercial installations, including video/security, data network and telephone wiring cabling. The advanced wiremap engine accurately displays complex wiring faults instantaneously whilst TDR (Time Domain Reflectometry) aids troubleshooting and improves on-site productivity.
More information is available by visiting the Avoke website or by emailing trend@avoke.co.uk