Breaking news ahead of the CEDIA Expo as Sonance has announced it has entered into an agreement to acquire James Loudspeaker as well as re-brand the IPORT and TRUFIG lines.
Established in 1999 by a group of dedicated audio engineers, craftsmen, and entrepreneurs James Loudspeaker has established itself as a world leader and innovator in both high-performance residential and commercial audio solutions.
Providing products for homes, businesses, and marine applications, James Loudspeaker takes pride in its ongoing spirit of innovation, customisation capabilities, and excellence in design and build quality.
James products are known for delivering a strong entertainment experience while maintaining a minimal visual presence in interior or exterior applications.
The brand is distributed in the UK via Pulse Cinemas.
"We could not be more excited to bring James Loudspeaker into the Sonance family," says Ari Supran, CEO at Sonance. "Their history of innovation, their mastery of customisation and their passion for aesthetics are right in line with our core principles here at Sonance: that technology should disappear into architecture, that authentic partnerships are what set us apart, and that our long, proud heritage of innovation drives everything we do ."
"James Loudspeaker was not for sale," cites Mark Schafle, James Loudspeaker CEO. "After a chance encounter and subsequent conversations, we learned that our customisation and manufacturing capabilities fit perfectly with the Sonance strategy and culture. We are thrilled to become part of the Sonance family, and we look forward to taking what we do to the next level."
Sonance and James expect the deal to close before the end of the year and will continue to operate as separate companies while the combined team learns what makes each brand unique.
Over time, Sonance says it will identify areas where the strengths of both companies can be leveraged to provide maximum value to their combined customer base.
There is no concrete news on if the James Loudspeaker brand will continue as a separate entity long term, here at EI we certainly hope that is the case. As the company was not looking to be purchased, its reasonable to assume there is some desire internally to maintain its identity and USPs. Only time will tell the full tale of Sonance and James Loudspeaker.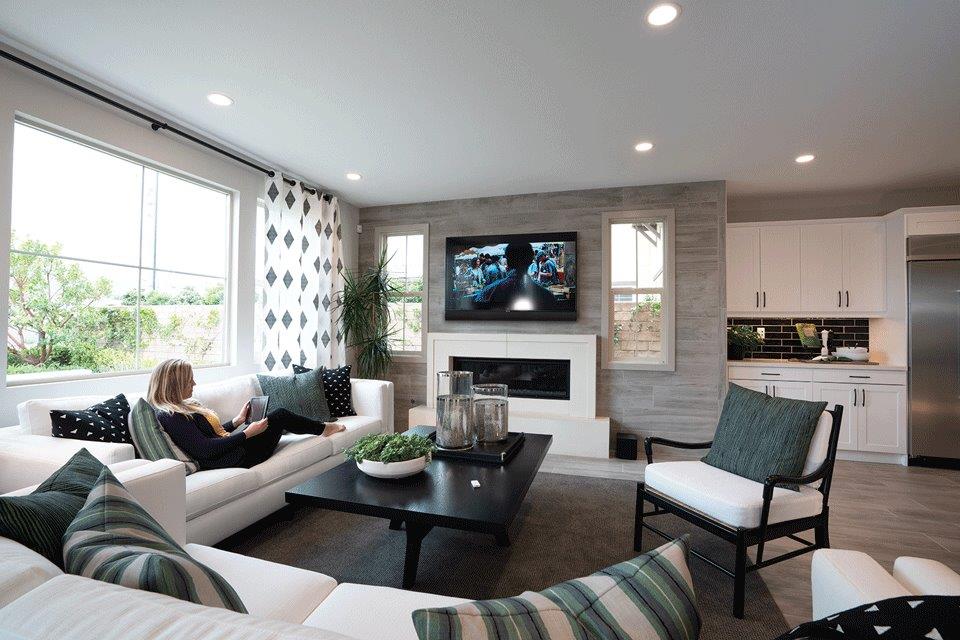 Sonance re-brand
In a separate announcement, the company is using CEDIA Expo 2019 as the launch pad for a fresh new brand identity.
Sonance says the move was inspired by a desire to streamline the number of brands promoted by the company and to simplify the customer experience and clarify values as a unified company.
While Sonance may be known primarily for speakers, the same team also created IPORT, a brand that turns tablets into home controllers or business efficiency tools with a range of products that hold, charge and protect these devices.
Additionally, in 2009, the Sonance team created TRUFIG, a flush mounting process that integrates technology into architecture. The innovative concept, which features a trimless, minimalist aesthetic for finishes like power outlets and HVAC grilles, has become a favorite among architects, designers and custom installers, says the company.
After a number of years with each of these brands operating under the banner name of Dana Innovations, the Sonance brand will now resume its position in the role of 'parent' and officially become the face of the company moving forward.
"The guiding principles of the Sonance brand are what ties everything we do together, and they apply not only to Sonance, but to IPORT and TRUFIG as well," says Ari Supran. "Sonance believes in designing products to disappear into architecture, forging authentic partnerships with our customers, and continuing a long heritage of innovation. We have always been Sonance, it's just that today, we do so much more than speakers and it's time for us to evolve the Sonance brand beyond sound, to best encapsulate everything we do."
To push this new concept, the company has a new tagline, 'Beyond Sound', which will accompany the visual brand refresh.
Still owned and operated by the original founders, the team has been busy as it readies to re-introduce itself at CEDIA in Denver this Autumn.
Sonance is a founding member of CEDIA and enjoys a history of recognition, including six CEDIA Hall of Fame awards and a CEDIA Lifetime Achievement award — presented to co-founder Scott Struthers for creating the category of architectural audio.