As the trend for luxury outdoor living continues to grow AV installers might find themselves increasingly involved with outdoor AV projects.  Will Uttley from ProofVision takes a look at what installers need to know about marrying AV technology with the great outdoors.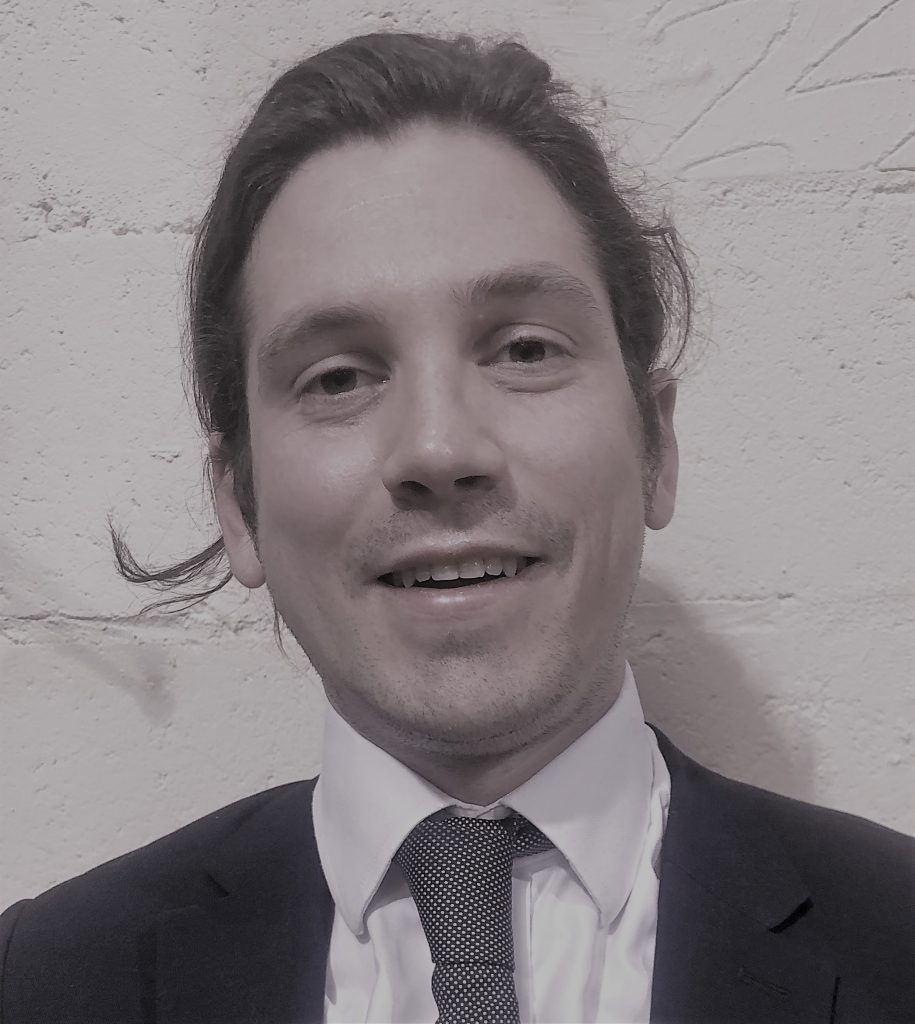 Away from the hustle and bustle of work and travel, consumers are seeking a reconnection with the outdoors. Despite our reliance on technology in almost all aspects of our lives, we have an existential need to be outside among the elements, breathing fresh air and feeling the sun on our backs.
This is perhaps one reason why we've seen such a rise in the trend for outdoor living in recent years. In both domestic and commercial premises, property owners are blending technology with nature to create outdoor havens dedicated to relaxation, connection and entertainment, with AV installations such as outdoor TVs or built in surround sound systems adding the final touch of luxury.
Challenging conditions
However, outdoor installations that are exposed to the weather year-round require careful consideration. Out in the open you are fighting against the elements: bright sunshine, pounding rain and noise pollution from wind, traffic or other guests enjoying themselves can all adversely affect the viewing experience.
AV installers must understand these challenges so they can choose products specifically designed to mitigate the risks of the outdoor environment. Let's be honest, AV tech is a valuable investment whatever the size of the project – you want to get your money's worth and avoid disappointment further down the line.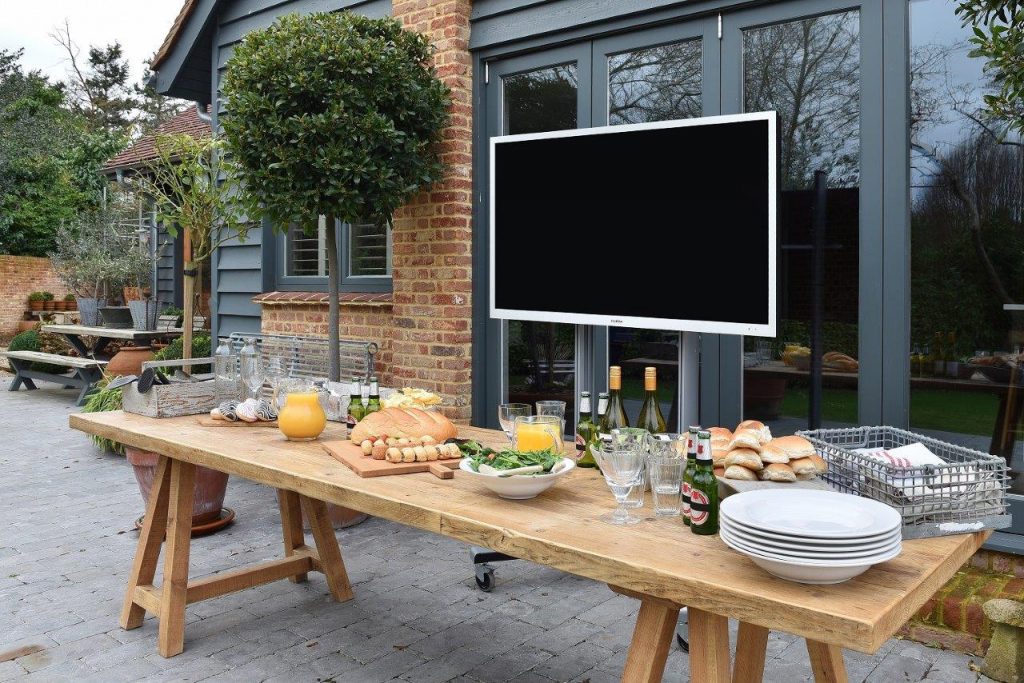 Making it work
The main technical feature for all outdoor electrical equipment is Ingress Protection (IP) rating. This is defined in international standard EN 60529 (British BS EN 60529:1992, European IEC 60509:1989) and indicates the degree of protection from solid particles and moisture – crucial for both safety and functionality in the outdoor environment.
IP is expressed as two numbers: the first indicates particle protection and the second indicates moisture protection. For an outdoor TV, IP65 is a good benchmark ensuring the product is dust tight and protected against water projected from a nozzle. However, a higher rating of IP66 will give an increased level of protection against powerful water jets – a safer option for the long term.
Commercial considerations
Aside from water resistance, screen brightness is also key for optimum performance in the outdoor environment. Outdoor TV screens are popular at high-end sports venues, allowing the guests to keep up with the live action while relaxing on the terrace, but with the sun beating down its essential that the screen is bright enough to perform.
Whereas an average indoor TV can output around 500 cd/m2, some outdoor TVs can output up to 3,000 cd/m2 making them visible even when exposed to direct sunlight. Additionally, 4k Ultra HD and anti-glare technology will further enhance the viewing experience.
Another consideration for commercial premises is protection against vandalism. Look for products with tempered glass screens and a more robust structure, ideally designed specifically for high-risk environments, such as pubs and bars.
Connect to the future
With the benefit of water-resistant AV technology, homeowners can create fully integrated spaces that serve as an extension of their living space, combining facilities for cooking, dining and lounging with outdoor TV screens and integrated speakers for enjoying the latest Netflix series or video game.
In the domestic environment, the home automation sector is growing rapidly and many homeowners will now expect a certain level of technological integration amongst their AV appliances. For this reason, the outdoor TVs that are paving the way are the ones with extra connectivity including IR and RS232 over IP control, allowing them to work with leading home automation systems such as Control4 and Crestron, while also making them easier to test and install.
Whether it's a pub or a patio, a sports venue or a super yacht, AV technology is adding a touch of luxury to outdoor living spaces, transforming them into integrated hotspots for relaxing, socialising and entertaining. It's important that AV installers and their customers bear in mind that budget is not always best; without technical features designed specifically for this unpredictable outdoor environment, performance, comfort and ease of use will be compromised.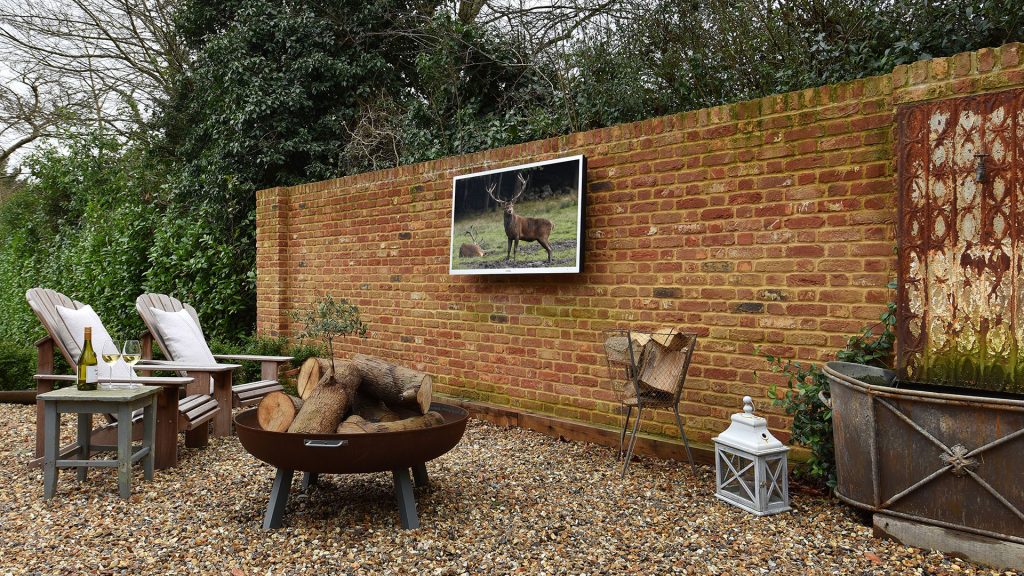 Exterior AV Check List
High IP rating – IP66 is ideal
Ultra-high brightness screen – 700 cd/m2 or above
Full HD LED screen
Anti-glare technology
Ultra-slim profile
RS232 connectivity
Operating temperature – 20 to 60 degrees
Smart TV capabilities
Built in amplifier for enhanced sound quality