The CEDIA Designer's latest software update enables integrators to email their clients an immersive VR render file of any proposed room without the need for specialist viewing equipment.
Global cloud-based home theatre design software, The CEDIA Designer (TCD) has launched an update which enables its users to quickly produce an immersive VR render file depicting the finished cinema room, ready to send to a client.
Matt Nimmons, CEDIA managing director, EMEA, explains, "The process to add the immersive visual render is simple. The TCD user designs the technical elements of any dedicated theatre room using the software, then selects the way the room will look by choosing from a plethora of décor and equipment options in TCD's render tool. The immersive render is generated automatically by the software, taking just 15-20 minutes to create the file."
The client can open the immersive render file directly from an email and view it on an Android or iOS phone, tablet, or computer. If opening and viewing on a phone or tablet, all the client needs do is download a free panorama viewer app such as Photosphere or Panorama 360 Camera, then open the file using the chosen app to view their cinema room.
For an immersive visual experience, the client can view the file using an inexpensive Google Cardboard (or similar) headset and compatible panorama file viewer app.
"We are really excited to bring this immersive visual option to our global TCD users," adds Guy Singleton, creator of The CEDIA Designer. "This puts a powerful and comprehensive tool into the hands of all dealers. Now TCD users can produce a full technical design with documentation, as well as demonstrating what the room will actually look like in VR, and all in a few minutes. Clients will now have the added benefit of getting an accurate depiction of the room, as well as feel confident that the technical side of things are taken care of. This is an element of TCD that we are confident will give integrators even more of a competitive edge and rounded cinema design offering."
The immersive render replicates the exact dimensions of the room entered by the integrator in the initial design, including the screen size and position, whether the projector is in-room or on a lifter, or whether the room has a coffer or a starlit ceiling. All seating and in-room equipment will appear exactly as specified in the user's design, replicating the correct location and configuration. Users can choose from an expanding list of fabrics, colours and textures for the walls, carpets and ceilings.
There are four levels in the tool, TCD's immersive render functionality is only available for subscribers to Cinema Room and Cinema Room Pro tiers. With Cinema Room Pro annual subscription ($500 member/$850 non-member), this new functionality is included for free as a new value-added feature. For those subscribing to any of the other Cinema Room and Cinema Room Pro levels each use of the VR tool is $25 member/$75 non-member per design.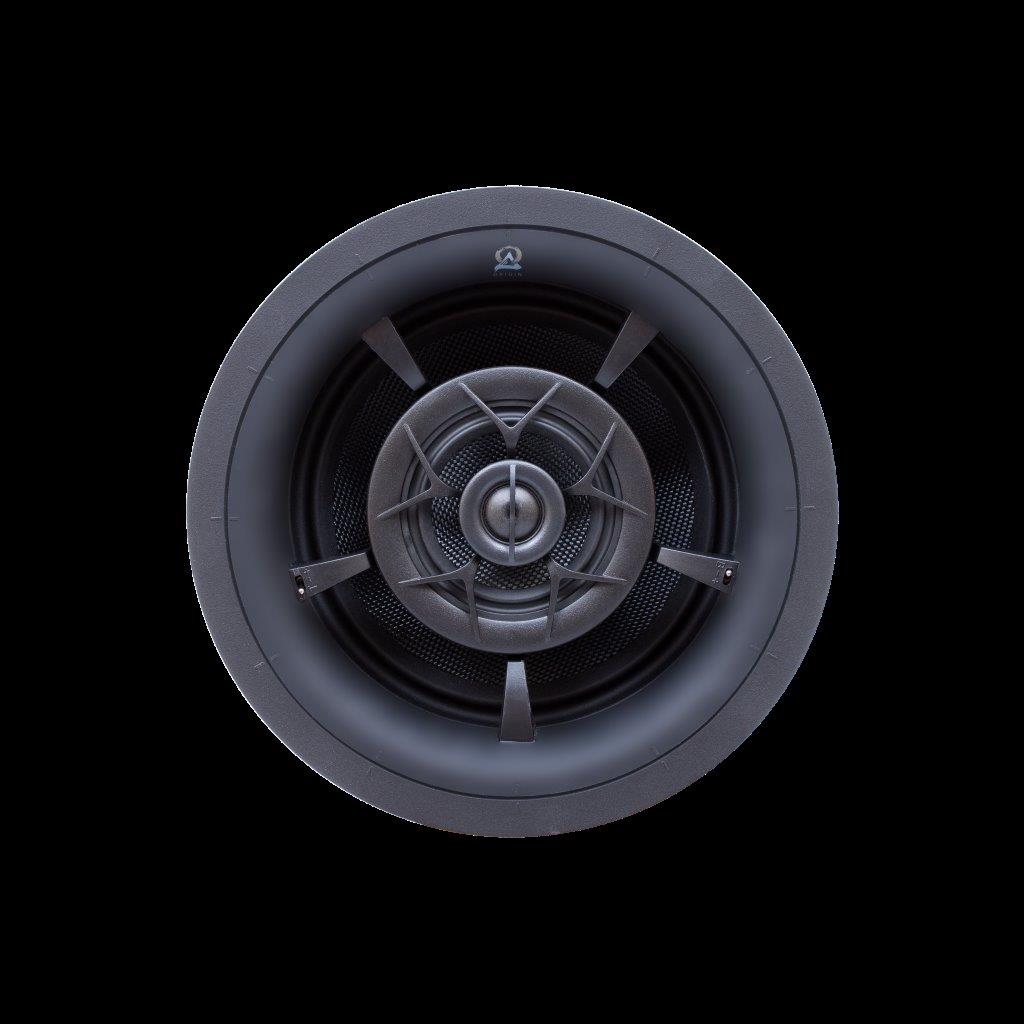 Origin Acoustics added

In other TCD news, distributor Invision recently announced that the on the eve of the launch of the brand's new Marquee Cinema Collection, Origin Acoustics has joined the global cloud-based design software and online database.
Origin Acoustics, manufacturer of architectural loudspeakers and custom installed audio is now available to installers using the TCD platform and can begin designing audio home theatres and simpler media rooms – complete with full project documentation – using Origin Acoustics' range of home cinema loudspeakers, subwoofers and amplifiers, in minutes.
Included within TCD's substantial product database are Origin Acoustics' recently debuted in-wall and on-wall Marquee Cinema Collection, the in-ceiling Director Collection, the Composer Collection (comprised of in-wall, bezel-less frame loudspeakers), the full Architectural Subwoofer range, Powered Subs and associated amplifiers.
"As the only speaker manufacturer solely dedicated to architectural audio and with the imminent launch of our new range of Marquee dedicated theatre line, the time is right for us to join as TCD and Origin Acoustics are two young and successful companies," says Jose Coelho, director of international business, Origin Acoustics.
"We have been recommending TCD to designers and installers for a while now – particularly as Trinnov is so central to its success – so we are delighted to have our key loudspeaker partner, Origin Acoustics on board alongside the other Invision brands. The synergy that we have in our portfolio is clear to see now in TCD," adds Steve Totterdell, audio product manager, Invision.