Available from February of 2019, this announcement also includes a deal to work with Sonance to create a range of integrated architectural speakers to complement the Sonos Amp. Sonos says it has also fully opened its developer platform and has also added new control APIs.
The new Sonos Amp is described as a powerful and versatile home audio hub that powers traditional wired speakers with sound from nearly any source, and fully integrates these speakers into Sonos' wireless home sound system. Indeed, the amp is twice as powerful as its predecessor, supports Apple's AirPlay 2 and more than 100 streaming services, and includes an HDMI ARC port for TVs.
Launching globally in February 2019, UK pricing will be £599 and the Amp will be available to installers in the U.S first starting December 1, 2018.
The Amp is designed to fit into standard AV racks and can power up to four speakers with 125W per channel. Onboard HDMI and line-in ports means TVs, turntables, CD changers, and other audio components can connect with Amp and become part of the Sonos system.
Integration
Sonos says updates to the platform make it easy for installers to incorporate Amp into integrated smart home set-ups, including smart lighting and centralised control systems.
It is also AirPlay 2 compatible, meaning music and other audio from any iOS device can be played wirelessly through Amp. And when wirelessly connected to an Amazon Alexa-enabled device like a Sonos One or the recently released Beam, Amp is controllable with voice commands.
"The growth of the Sonic Internet – the convergence of paid streaming, the smart home, and artificial intelligence through voice technologies drives everything we do at Sonos," says Sonos CEO Patrick Spence. "While plug-and-play options like Sonos Beam and Sonos One are an important part of the equation, architectural sound and making it even easier to integrate with lighting and home control are equally as important. We've listened to custom installers and dealers to create Amp, a versatile product designed to be at the center of the smart home sound experience."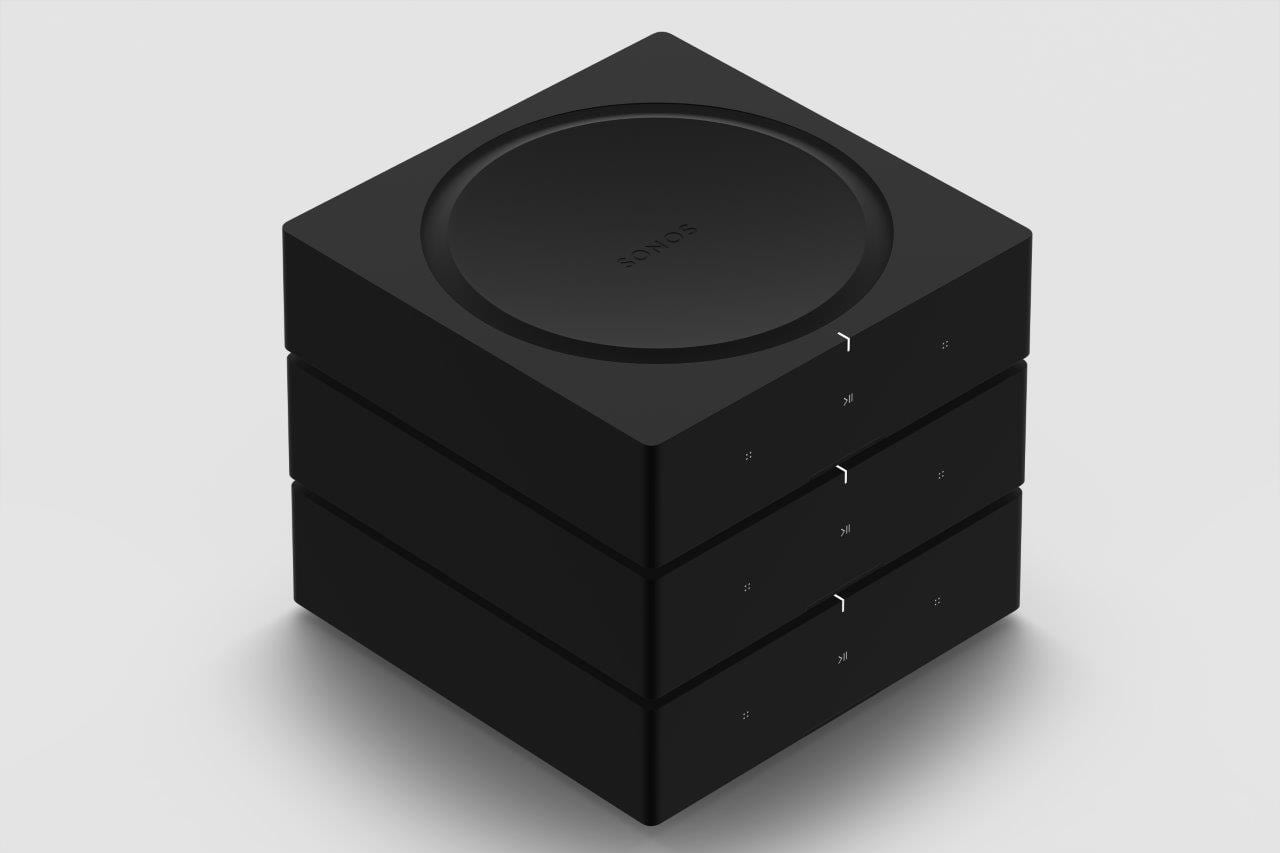 Sonos and Sonance Collaborate on Architectural Sound
Perhaps the most surprising and interesting part of the news is that Sonos and architectural audio maker Sonance have announced a collaboration aimed at delivering a series of three architectural speakers – in-wall, in-ceiling and outdoor – that gain additional functionality through software when paired with the new Sonos Amp.
The two makers say that this collaboration will provide a complete offering for professionally installed architectural sound, exclusively enabling Sonos' Trueplay tuning capabilities to ensure the best sound for the space as well as the benefits of Sonos' software platform. These products, which will be sold and marketed by Sonos, will launch in early 2019. More details on these when we get them.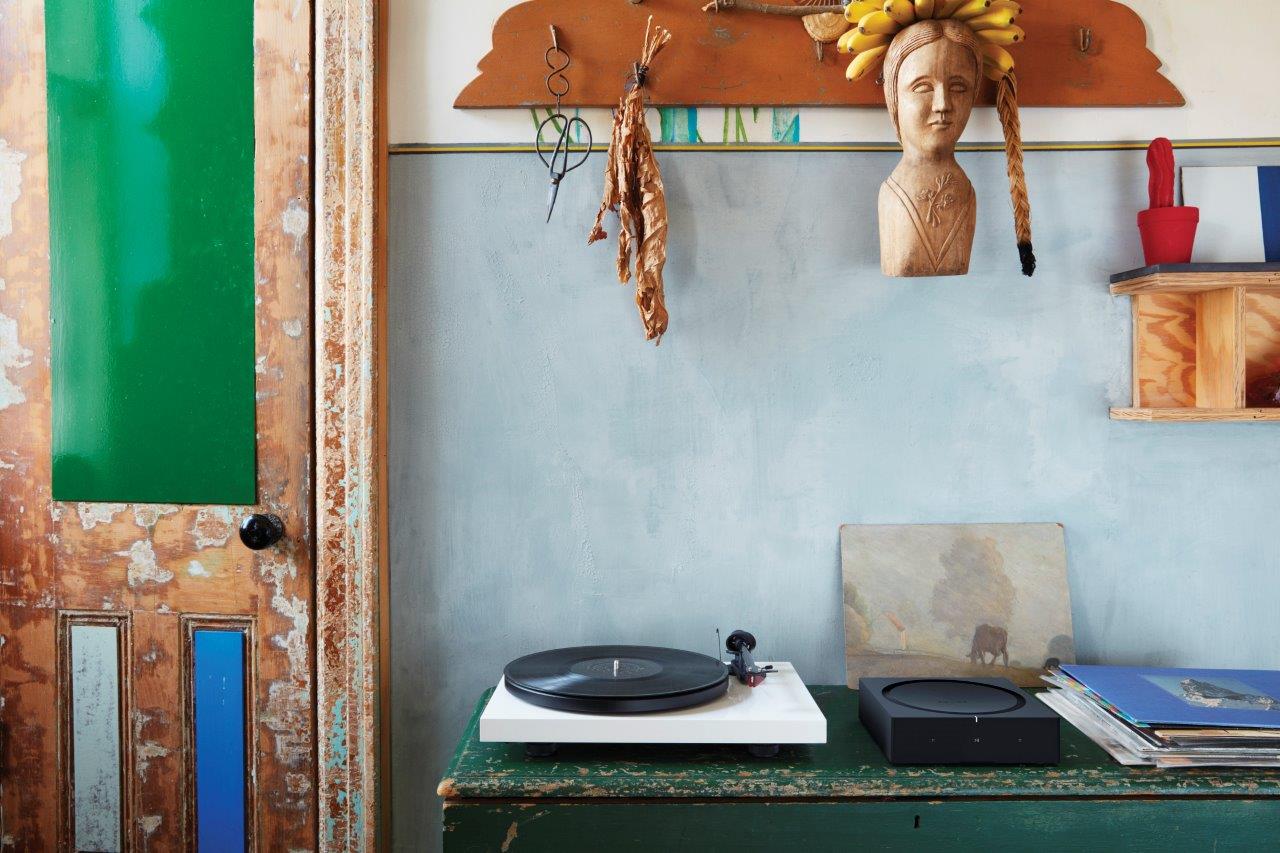 Open Developer Platform and New Control APIs
Sonos says it has been a platform company since day one, with a goal of giving customers unparalleled freedom of choice, starting with an open approach to music services and expanding to support dozens of additional content and control partners, including multiple voice services. 
 Starting in early September, Sonos will further evolve the developer platform by fully opening up to all potential partners and will also add a new set of Control APIs, making it easier to integrate Sonos into the smart home.  
The new Control APIs and features are in place to make the experience better for customers, especially those with integrated control systems, such as Control4 and Crestron.
These include:
Line-in switching (for both analogue and home theater), to allow for line-in components to be selected within the third-party control interface
Volume pass-through for easier and more predictable volume control
The ability to add Sonos playlists within a third-party interface
In an early preview phase, capabilities to provide notifications and alerts from third-party devices, like a doorbell, through Sonos speakers
Sonos will invite partners to get certified and earn the 'Works with Sonos' badge.
Sonos Amp Product Specifics
More Power. More Possibilities. 125W per channel, Amp powers higher quality speakers. Installers can now power up to four speakers instead of two.
Enjoy music, TV, and more. Amp has an HDMI ARC port and an input for an additional audio source, whether listening on floor standing speakers, integrated home theater, or through a turntable.    
Power home theater sound. Use Amp to add stereo sound to TV, add wireless rears to a Sonos home-theater setup or two Amps for surround sound.
Stream everything. Listen to music, podcasts, radio, audiobooks, and more. Also, play all the music stored on a computer or other devices. 
Works with AirPlay. With Amp, use AirPlay 2 to send the sound from an iPhone or iPad to any speakers in the home sound system. 
Choose how to control. Use the Sonos app on a phone or tablet, TV remote, keypads, AirPlay 2, or through voice with Amazon Echo and Alexa-enabled devices.
More ways to customize the experience. New APIs and deeper integrations with the Sonos platform partners create more smart home control integration.  
Wireless. Or not. Connect via Wi-Fi, or ethernet cable (turn the Wi-Fi off in the Sonos app). 
Stereo or dual mono sound. Whether configuring Amp for an open floor plan or a custom listening room, create the best experience. 
Engineered for reliability. With a centralised heatsink, air inlets, and a discrete output stage, Amp is built to keep its cool and deliver lasting power. 
Amazingly pure sound. Direct digital input eliminates the need for analogue conversion, delivering clear, undistorted sound for music streaming and TV. 
Custom speaker connectors. A pair of threaded connections for left and right channels for high-quality performance. Plus, they're standard diameter so installers can remove them and use their own banana plugs.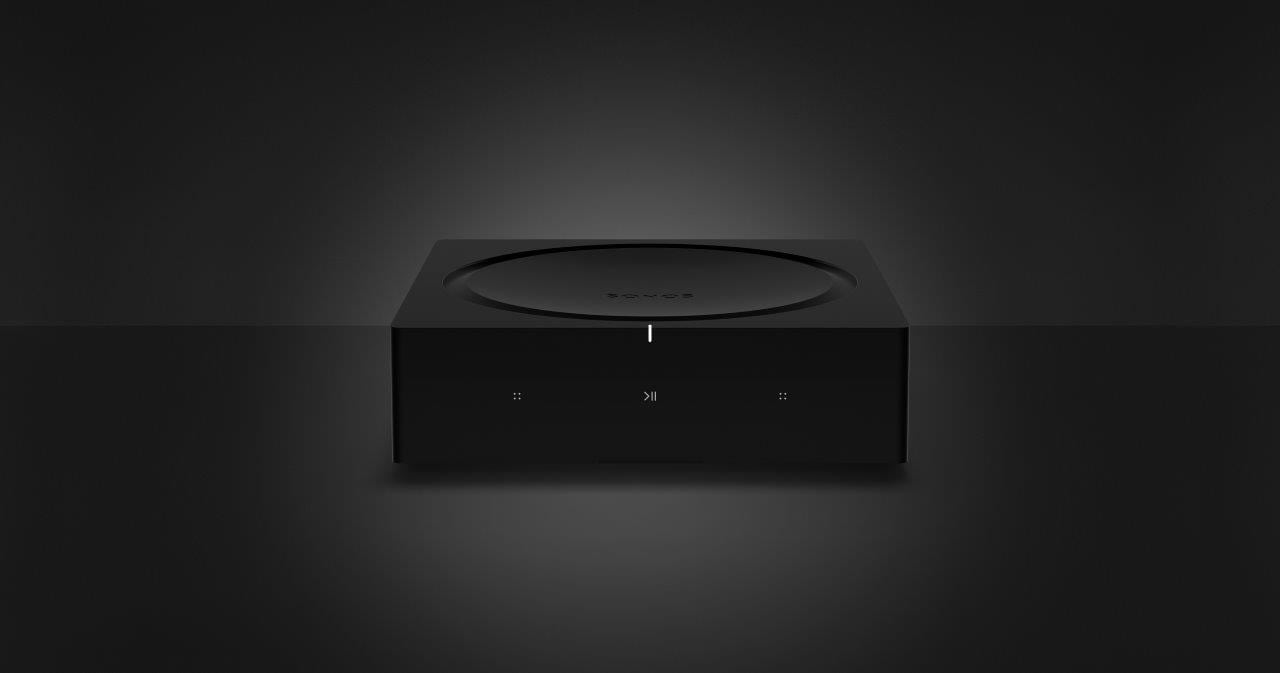 Other thoughts
Sonos has to a certain degree always been realistic that although its products sound pretty good for a lot of people, source and playback wise, users and installers want options to go the extra mile when needed. This new Amp and the deal with Sonance goes a step further down that route, as does opening up the API further.
Its also worth speculating that although the company talks a lot about collaboration with other smart home platforms and to be fair has been pretty open on this, what is to stop it moving into other types of control of its own that go beyond audio?
Sonos is offering compatibility with other products and platforms, but at what point does collaboration start to look more like Sonos potentially becoming the 'hub' for a smart home?  However, that's for the future, as for now some interesting updates, cant wait to hear how those integrated speakers sound.