Pulse-Eight launches Pulse-Eight launches 24/5 Customer Service to support growth in global sales Customer Service to support growth in global sales.
Starting March 1, Pulse-Eight is pleased to announce the opening of a 24 hour a day Monday to Friday Customer Service and technical Support Centre. Due to the unprecedented growth in business from all regions throughout the past 12 months, Pulse-Eight, which designs and manufactures its own products in house from its facility in the UK, is set to offer round-the-clock support.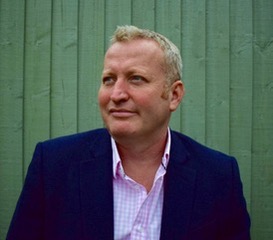 Marc Waple, Global Director of Sales at Pulse-Eight, says, "I'm really excited we have launched this additional support service for our customers. Being designed and manufactured in the UK has seen a tremendous growth in our business over the past 12 months despite the challenges of the COVID-19 pandemic. Not being reliant on factories across the world has meant no delays in our supply chain, increasingly customers from all corners of the globe who are switching to Pulse-Eight and buying our products; therefore, the need for us to offer more than the typical 9-to-5 support is essential."
From March 2021, Pulse-Eight customers from all over the world will be able to utilise the company's 24 hour a day Monday to Friday service if they need product support or installation assistance. This will not only benefit customers around the world but also any customers who are not able to work the usual 9-to-5 due to the pandemic and who may require assistance when they can get on site. This added assistance will become even more valuable as Pulse-Eight introduces several new commercial and residential video and audio distribution products over the coming weeks and months.
Pulse-Eight has been designing and manufacturing its own products in the UK since 2010 and has created industry leading HDBaseT and HDMI products including matrices, splitters and extender sets alongside video and audio accessories that add vital connection and manipulation abilities to the installer's toolbox. Martin Ellis (CEO) works with several industry leading technology groups and helps to create many of the technologies that are enjoyed today and will be used tomorrow.
The Pulse Eight 24/5 customer support contact information:
+44 (0)1202 413610 (UK)
+1 (858) 748 8250 (US)
support@pulse-eight.com