Signify has announced the Philips Hue Sync TV app for Samsung TVs.
The new paid app allows movie lovers and gamers to enjoy a seamless light syncing experience with anything they watch or play on TV, including native apps such as Netflix and Disney+. With this collaboration, Samsung and Philips Hue say they are bringing new, innovative, and immersive ways to enjoy TV, movies and games.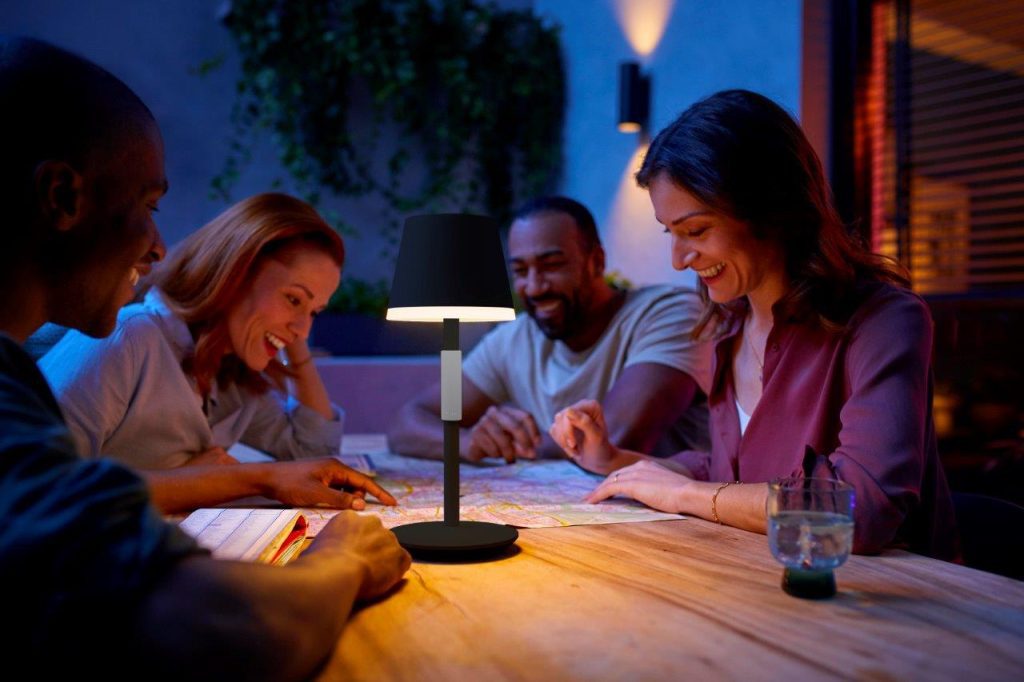 The new Philips Hue Sync TV app synchronises Philips Hue smart lights with everything that's shown on your Samsung TV. Users can enjoy an immersive light syncing experience when gaming or watching a movie, even via native apps such as Netflix and Disney+. The app supports all image formats such as 8K, 4K and HDR 10+.
"This is an incredible milestone in Philips Hue's home entertainment journey and our ever-evolving partnership with Samsung. We are proud to offer more immersive and personalised experiences with our new Philips Hue Sync TV app and look forward to bringing this new way to enable surround lighting to living rooms across the world," says Jasper Vervoort, Business Leader Philips Hue at Signify.
Philips Hue is all about personalisation, and the new Philips Hue Sync TV app offers various customisation features: users can set the intensity of the syncing experience, adjust the brightness of the lights, select video or game mode, enable auto-start, and more. Philips Hue users can create the best home theatre experience by creating an Entertainment area in the Philips Hue app on their mobile device – they can select the lights they want to sync, and then drag and drop them to the right place and height in relation to their TV.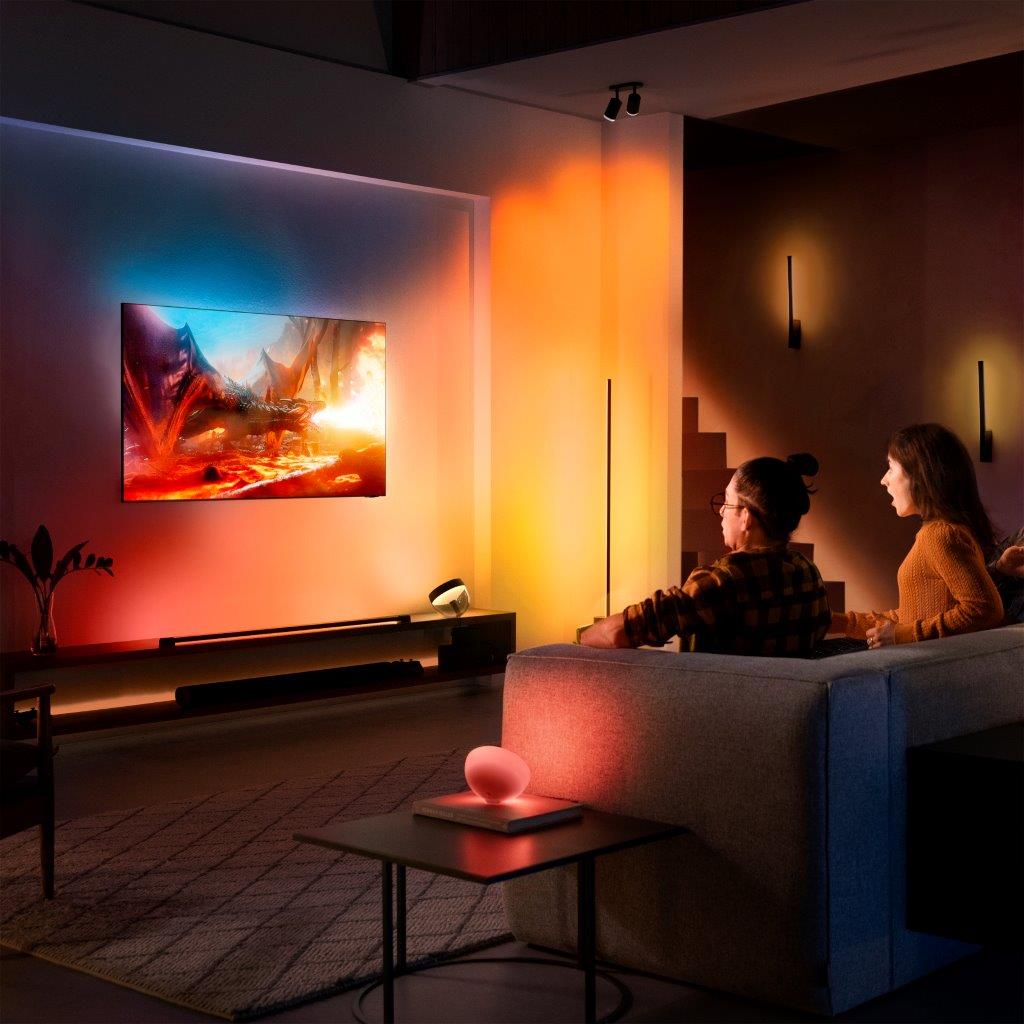 "We're excited to bring the Philips Hue Sync TV app to Samsung TVs together with Philips Hue," says James Pi, Head of Experience Planning Group, Visual Display Business at Samsung Electronics. "This innovative app offers our users a new way of experiencing TV content by immersing themselves in their favorite movie or game. It brings entertainment via our TVs to a whole new level."
The Philips Hue Sync TV app is available for download now and newer Samsung QLED TVs in the Q60 or higher range. The app can be purchased and downloaded on individual TVs from the Samsung TV app store.
New outdoor lights, bulbs, and more
Aside from home entertainment innovations, there are more new Philips Hue products to announce. With a sleek black design, the Philips Hue Resonate downward wall light offers warm-to-cool white and colour light that shines downwards in any outdoor space. The wall light can bring colour to porches or patios or create a warm welcome for guests when placed near the front door. Its light can be narrowed with the included clip to personalise the appearance of its triangle of light, perfect for narrower walls or pillars.
The Philips Hue Tap dial switch is now available with a new round mini mount as an alternative to the square wall mount. Smaller than the standard mount, the mini mount also gives you the flexibility to mount the wireless remote control anywhere you like to the wall like a regular light switch, to cabinets, or placed on magnetic surfaces such as the refrigerator.
Last year, a new product was announced that will launch soon. Whether you're reading in bed or having dinner on the patio, the Philips Hue Go portable table lamp will be available to create the right mood indoors and outdoors from February 21, 2023.