50 million adults in the UK continue to listen to the radio (Q1 2022, RAJAR). McIntosh says it has worked diligently to get the best from the much-loved and enduring medium with the new MR89 AM/FM Tuner
McIntosh's high-end audio engineers have recently turned their attention to maximising sound quality from AM/FM broadcasts, culminating in the launch of the new MR89 AM/FM Tuner.
Described as a thoroughly updated stereo receiver for the modern music lover, the new MR89 benefits from a range of advancements including adjustments to sensitivity, signal-to-noise ratio, harmonic distortion, channel selectivity and stereo separation.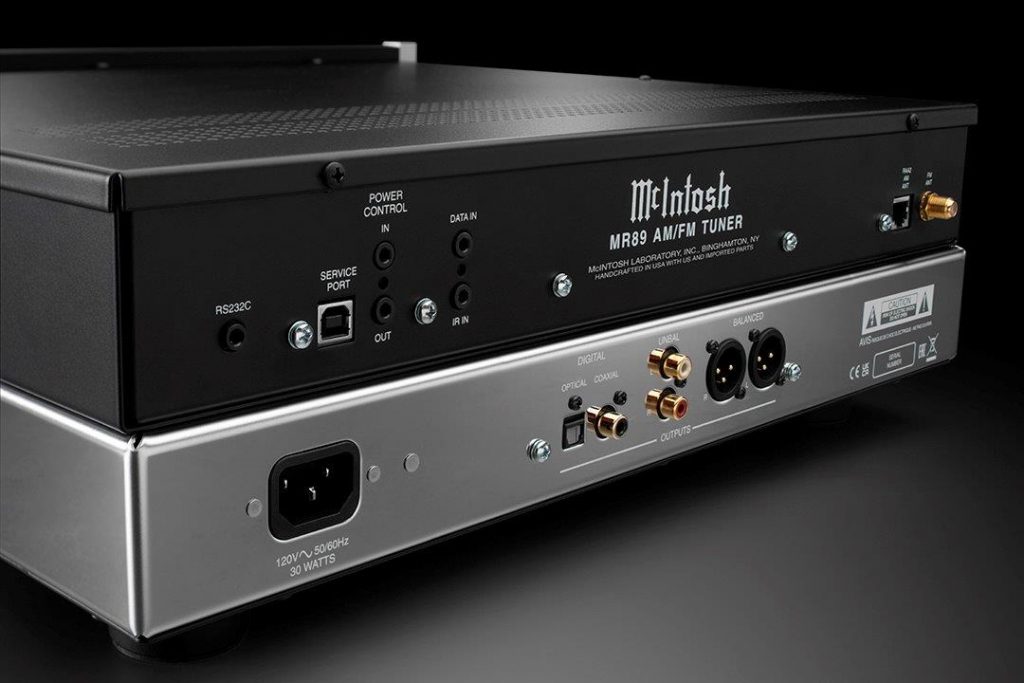 The MR89 also features exclusive McIntosh radio frequency (RF) circuitry that can receive both strong FM signals from nearby stations (avoiding the overload and distortion that can plague some receivers), while also being able to tune in weaker FM signals with little to no noise.
Set up is designed to be easy: the MR89's advanced signal-quality monitor can display detailed signal, multipath and noise levels (from the incoming radio signal) to help fine-tune optimal placement of the AM or FM antenna; an RAA2 AM antenna is included.
The MR89 benefits from upgraded stereo blending with a 'High Blend' option, a 'Softmute' feature, to reduce the audio output of lower-quality station inputs, plus a 'Highcut' function to reduce high-frequency audio content. Further features include FM Radio Broadcast Data System (RBDS) support to display station and music information, an adjustable seek function, plus the ability to store 20+ preset stations for both AM/FM.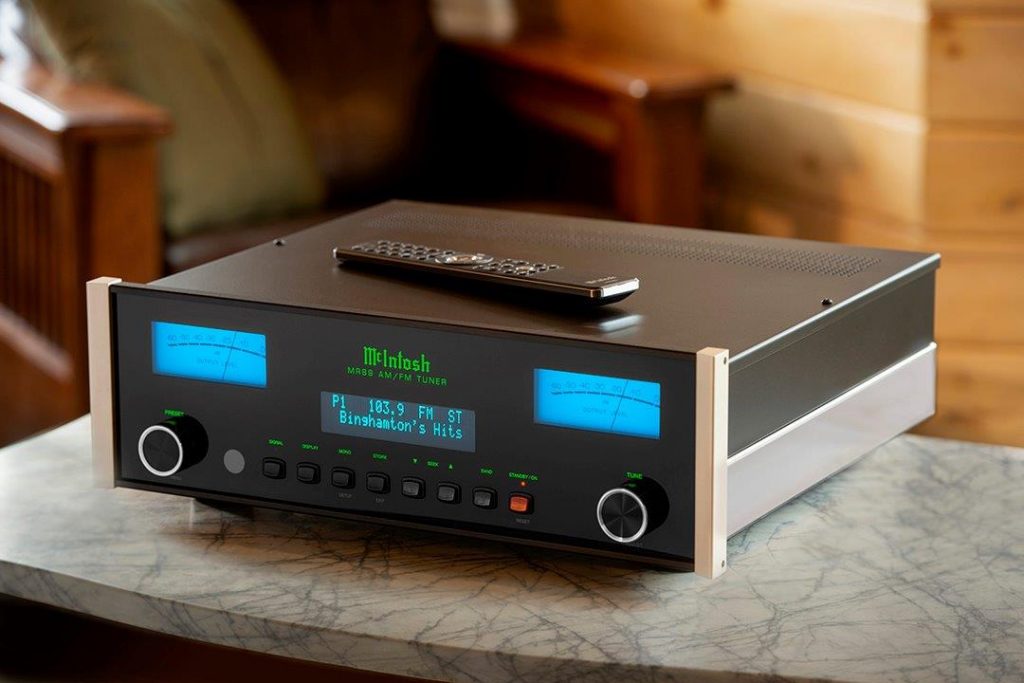 The famous McIntosh power meters, in this case a pair of 60 dB output meters, show the signal level being delivered from the analogue outputs of each channel; volume is controlled by the preamplifier or integrated amplifier etc. The meters accurately portray the left and right channel audio output generated from the received station – depending on the programme received, the meters are a good indication of the MR89's quality stereo separation.
In further recognition of the MR89's high-end credentials, the stereo receiver benefits from balanced and unbalanced analogue outputs, plus digital coaxial and optical outputs for added flexibility when connecting to a wide range of home audio systems.
The MR89's black-glass front panel, meters, knobs and brushed-aluminium end-caps are all housed in a stainless-steel chassis, polished to a luxurious mirror finish that evokes the timeless McIntosh aesthetic. Shipping expected to begin in June 2022 (US and Canada), and the rest of the world, shortly thereafter. £6,800.