From the same team behind the Display Technologies brand, Light Walls is a new concept which aims to make it easy for dealers to obtain attractive fabric solutions for their projects using back-lit panels which are a great look in living spaces, media rooms and cinemas.
The plan is to sell direct from the maker to installers to ensure that the best support is delivered, but also make a solution that would be competitive with getting in a typical fabric company to finish a room, the concept's creators say now the dealer can do it themselves quickly and easily and with excellent profit margins.
Featured recently at the ISE show, the concept is designed to follow a logical design process and be easy to install with its 'push to fit' fabric system. Installers mount the frames on a couple of clips and then literally push the edge of the fabric into a channel.
Super easy and means that they can be removed easily for service, cleaning or even to swap to something different.
To create a solution using the system, installers specify the room size, select the desired panel layout, select the colour pallet needed and then finally select options for the LEDs required.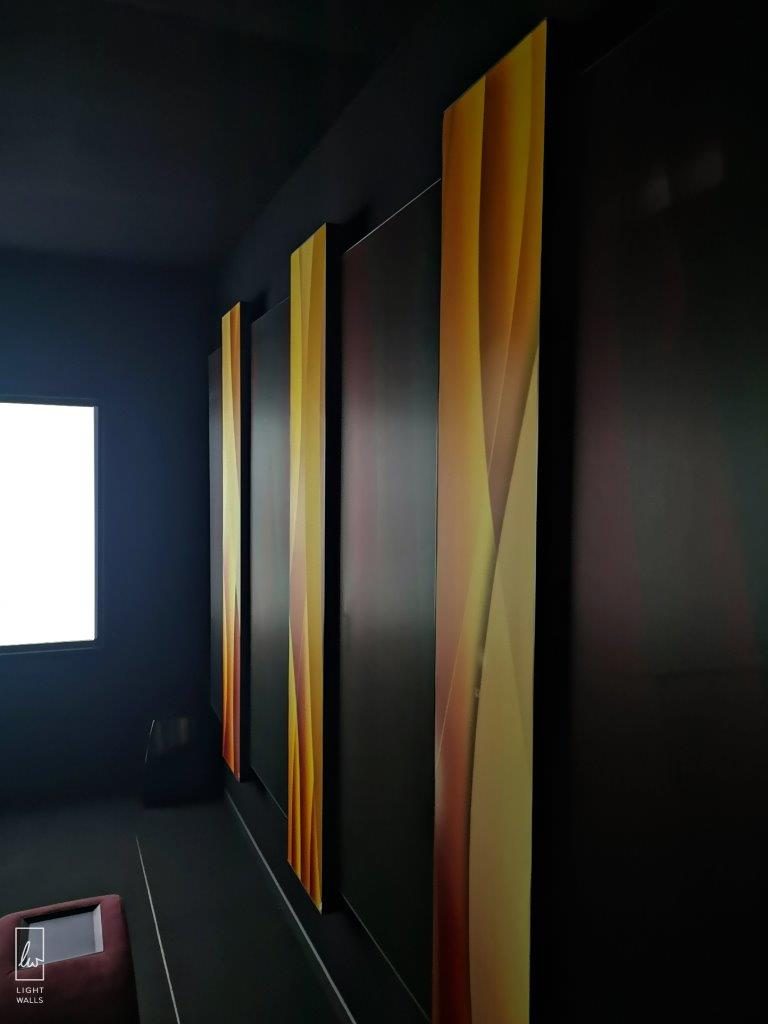 The system is designed to offer strong aesthetics, limitless choice and a clear design process with logical installation to deliver on each project.
The LEDs can be used to create many different moods to suite the home or more formal spaces such as offices.
The concept can be supplied with advanced applied finishes that accurately simulate almost any material. The shape of the panels defines the architectural feel of the space. Contemporary to classical, flat to layered, there are loads of choices.
A few years in development, its creators are very excited to bring this new concept to market. A Light Walls website is now up and running for more information.