Igloo Vision has launched the Igloo Immersive Media Player (IMP), a brand-new product that enables any organisation to transform any room or office space into an immersive workspace. This new innovation packages all of Igloo's powerful Shared VR technology into a sleek, sophisticated, standalone unit, says the company.
It has been created to be a good match for customers who want to use Igloo's core technology to create their own bespoke shared immersive spaces without the limitations of traditional audio-visual (AV) media servers.
The Igloo Immersive Media Player puts users in control of a layer-based visualisation system. The maker claims that unlike traditional AV media servers, the Igloo is flexible, easy-to-use and all-in-one. It is a single unit with intuitive interfaces, designed for use by anyone who can operate a computer or smartphone.
While a traditional media server is usually designed for a single function such as the delivery of linear AV events, the Igloo Immersive Media Player is designed as an everyday tool for users. It comes equipped with a library of integrated apps, such as Office 365, Microsoft Teams, Salesforce, Unity, Unreal, Zoom, GSuite, Adobe, Youtube, and the out-of-the-box Igloo software suite.
With its layer-based system, users can work with many different types of content, in different formats, from different sources, all at the same time. They can be quickly switched between or viewed at once in multiple panels. The Igloo Immersive Media Player takes any content, in any format, from any source to any display technology. It is compatible with all display technologies, including LED screens, flat panels, laser, lamp and 3D projectors and has in-built blending and warping of projector outputs.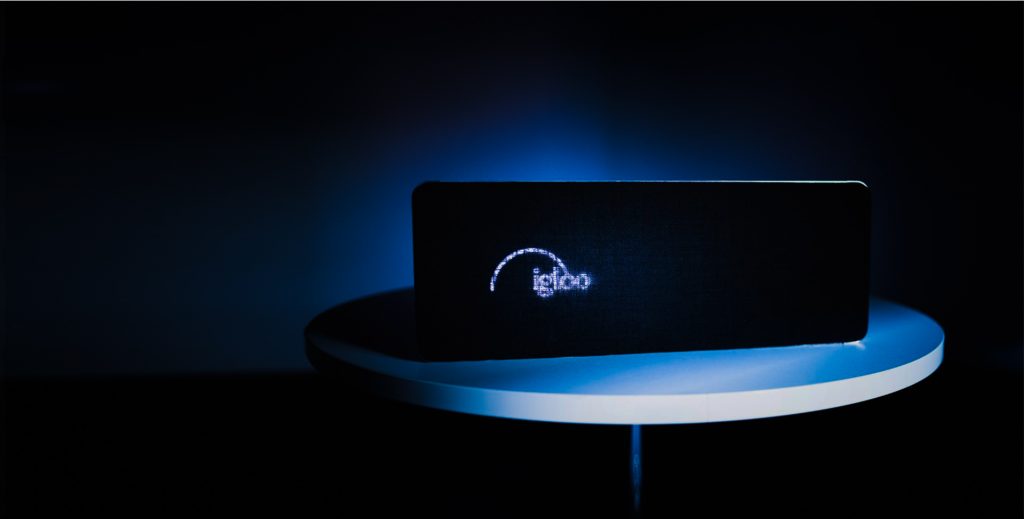 Four levels
The Igloo Immersive Media Player is available in four levels of machine to suit the power needs of users. At its most powerful configuration, it is equipped with Dual RTX 8000 GPUs and supports 4K inputs and outputs to 5x4K.
The Igloo Immersive Media Player provides smooth playback at HD and 4K and is suitable for immersive storytelling, 360° films, room-scale presentations, immersive workspaces, training and simulation facilities, data visualisation suites, control rooms, research & development, and experience centres.
"The new Igloo Immersive Media Player is a huge leap forward in how organisations can set up and run shared immersive spaces," said Colin Yellowley, Founder and Managing Director of Igloo Vision. "Not only can an immersive space be used for physical or virtual events, but it can also be used for meetings and collaboration. Or ideation and brainstorming, or data visualisation. Igloo Immersive Media Player offers all this functionality while being simple enough for people who aren't technical experts to use. We're thrilled to bring immersive technology into the reach of our customers and to hundreds of companies across the board."