Steinway Lyngdorf has announced the launch of the company's first outdoor loudspeaker, the Steinway & Sons Marine Speaker. The new Marine Speaker brings the Steinway & Sons sound performance to luxury outdoor applications, such as yachts, patios, and pool areas. Combined with the Steinway & Sons amplifiers and sound processors, the IP65 rated Marine Speaker allows the highest level of sound quality from an outdoor loudspeaker, says the maker.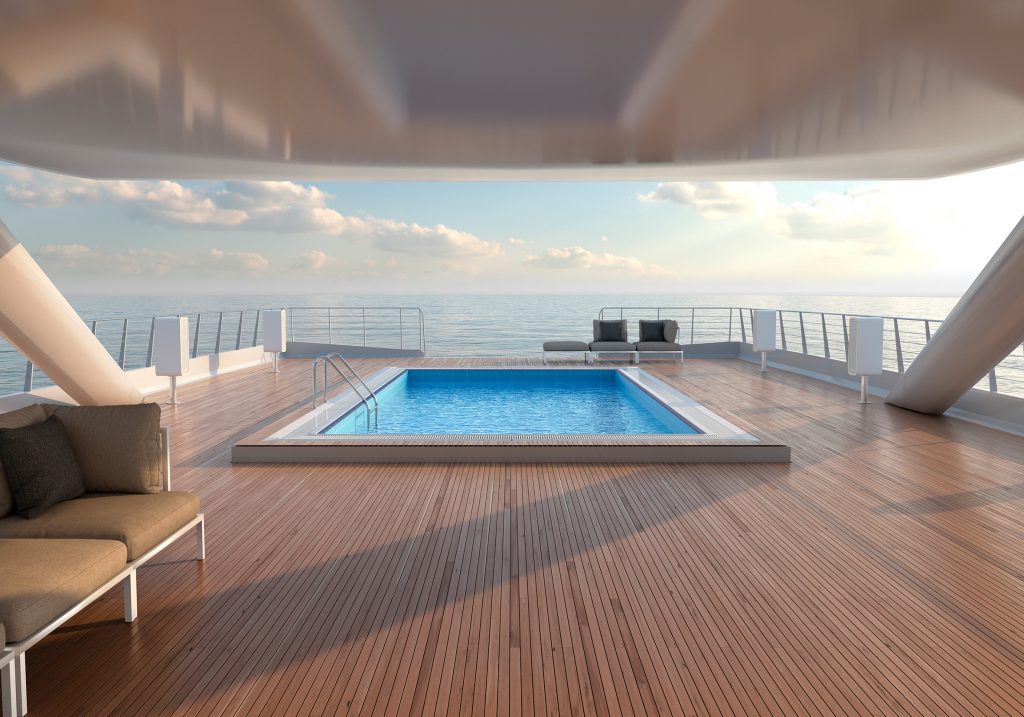 Different to many compact outdoor speakers, the Steinway & Sons Marine speaker is designed as a full-range high-end-audio loudspeaker to fill a yacht or pool outdoor area with best in class sound, from acoustic singer-songwriter recordings to dynamic dance music and large orchestral pieces. Coupled with Steinway & Sons amplifiers and the speaker calibration in the maker's sound processors, multiple Marine Speakers can be used together in different arrangements and always achieve the best sound performance in any environment.
The Marine Speaker is equipped with advanced driver technology to provide the high sound quality and cut through the outdoor noise. Two 8in woofers per speaker and two additional 10in passive woofers on the back allow deep and dynamic bass, even when free-standing outdoors. A dedicated 6,5in midrange driver ensures a clear and detailed midrange, important for singing voices and natural instruments. The Air Motion Transformer tweeter is a signature Steinway & Sons loudspeaker detail and reproduces clear and detailed high frequencies, even at higher volume levels. In the Marine Speaker, a special mesh protects all drive-units.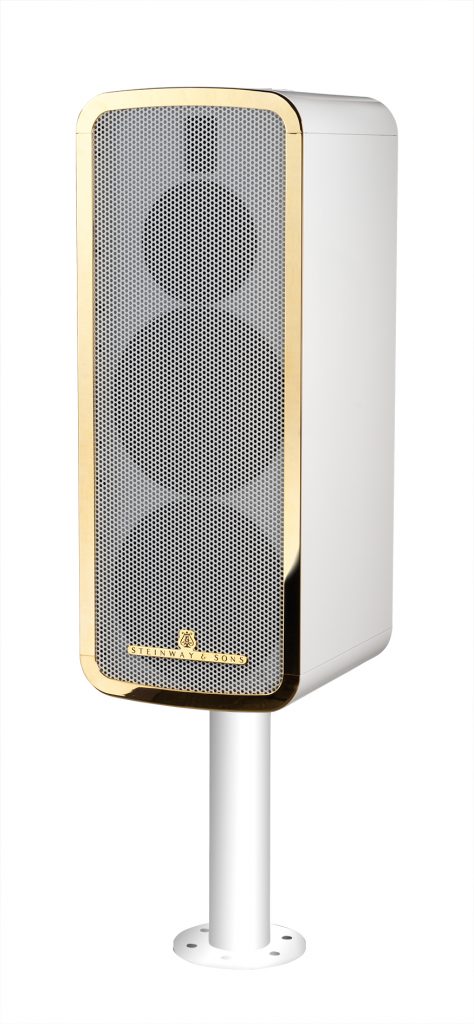 The design's rounded edges, white lacquer, and gold coloured trim blend with yacht and pool environments, while the aluminium enclosure as well as the drive-units on the front are protected against salt water, spray water, splash water, and other outdoor weather conditions. Bespoke colours are available on request.
Anker Haldan, CCO at Steinway Lyngdorf, says: "The yacht segment has been important to us for years, and we have numerous examples of fascinating installations for indoor areas on a luxury yacht. Now, with the IP65 rated Steinway & Sons Marine Speaker, we can offer the ultimate sound for also the outdoor areas of a yacht. As an outdoor speaker, the Marine Speaker will moreover be the perfect addition to garden and pool areas of residential Steinway Lyngdorf system applications."